Morella Grove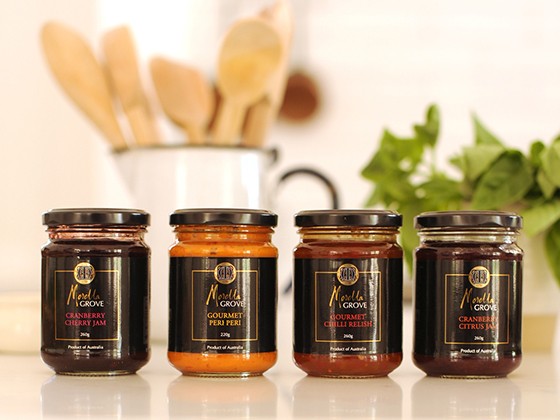 More Images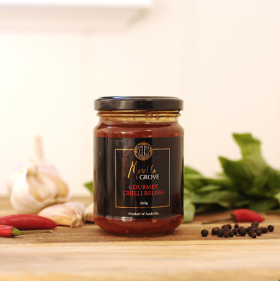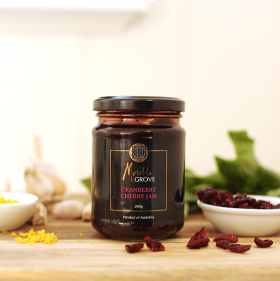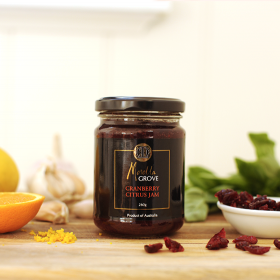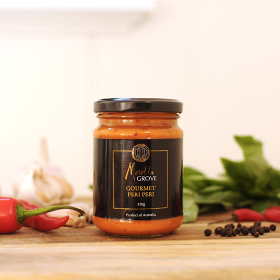 Morella Grove
Wholesale Condiments including Relish, Jam and Peri Peri
Morella Grove's tasty wholesale condiments range will take your favourite dishes to new heights of flavour. With two jams, a relish and a gourmet peri peri sauce on offer, there is plenty of scope to recreate old recipes with new personality.
The Morella Grove business was established as an olive grove, where the Mediterranean climate is perfect for growing the fruit and producing exquisite olive oil. The company has branched out into these flavourful wholesale condiments to bring the very best of local produce to consumers.
Wholesale condiments
Try one and you'll want them all. Each jar is loaded with flavours that will inspire you to experiment with all your favourite sandwiches, omelettes, meat dishes, curries, stir fries, cheese boards and more.
Gourmet Chilli Relish – Enjoy this full-flavoured relish on your sandwiches and burgers, with cheeses and all kinds of meat dishes. Every mouthful delivers a hint of chilli and the sweet combination of onions and capsicums.
Cranberry Cherry Jam – Savour the fresh tartness of cranberries and the sweetness of cherries in this perfect accompaniment for roast duck, turkey or cheese dishes. Try a little on French toast and pancakes.
Cranberry Citrus Jam – Use as a relish, serve with cheeses or stir through Morella Grove olive oil to make a spectacular marinade before barbecuing. Lovely with meats.
Gourmet Peri Peri – A tasty marinade, glaze or dipping sauce to enliven your menu. Serve with chicken, seafood and barbecue.
Retailers
Morella Grove's wholesale condiments are available to retail by the individual jar or in attractive duo gift boxes. Suggest these products as foodie gifts as well as for home use. Be ready with recipe ideas and serving suggestions and offer taste tests so customers can experience the flavours for themselves.
Foodservice
Restaurateurs, caterers and café owners wanting to use Morella Grove's wholesale condiments can purchase bulk foodservice quantities. Keep plenty on hand for your new signature burgers, hot dogs and panini. Serve in small ramekins so that customers can add to their desired taste. Slather on hot meats, add to cheese boards and spread on pizza bases. There really is no limit to the number of ways you can utilise Morella Grove's relish, jams and peri peri sauce in your business.
For more information or to place an initial order, get in touch with Morella Grove today.