Morella Grove
More Images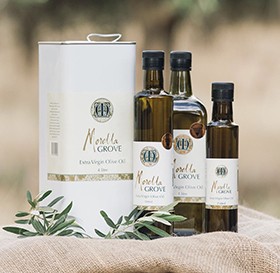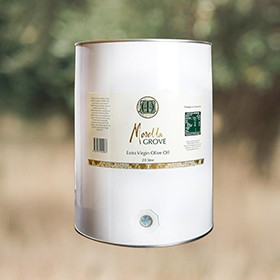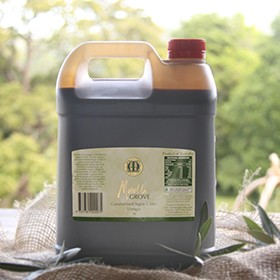 Morella Grove
Wholesale olive oil and vinegars from the Riverina region
Nestled in the abundant Riverina region in New South Wales, Morella Grove grows fine, plump olives as good as any found in the Mediterranean itself. Thanks to a similar climate and Australia's fresh, pristine air and golden sunshine, Morella Grove takes pride in offering olive oil that is clean, flavourful and rich. No chemicals are used and only the best environmental practices are utilised.
Morella Grove also offer premium wholesale vinegars that add a touch of class to any dish. They are the ideal pairing for their EVOO, to be used for dipping, as salad dressings, glazes for meats and vegetables or added to casseroles.
Morella Grove Extra Virgin Olive Oil
Morella Grove's Extra Virgin Olive Oil is produced sustainably from chemical-free, Riverina-grown fruits. The stunning Riverina region in New South Wales boasts a Mediterranean climate all year round, with fresh air and pure sunshine providing the perfect environment to grow plump olives.
Morella Grove offers their exquisite Extra Virgin Olive Oil in a variety of packaging sizes:
100ml, 250ml, 500ml and 1L bottles
4L tin
20L drum
There's no reason why you should ever run out!
Vinegars
Made with such care and consideration for flavour and food pairing, Morella Grove's vinegars stand on their own but are also excellent when whisked through their Extra Virgin Olive Oil. Create an emulsion to infuse any dish with outstanding flavour.
Caramelised Apple Cider Vinegar – Zesty and pleasantly sweet at the same time, it's wonderful in marinades and glazes and pairs beautifully with pork, chicken, seafood, salads, steamed vegies and Mediterranean fruits. Available in 100ml and 250ml bottle.
Caramelised Balsamic Vinegar – The essential must-have balsamic vinegar for any pantry, it's a Mediterranean-style product that's great for salads, dips, meat glazes and more. Available in 100ml, 250ml, 500ml, 2L and 4L bottle.
Guava Caramelised Balsamic Vinegar – Syrupy, sweet and sticky, this classy condiment elevates a fetta and roast pumpkin salad to new heights. Also spectacular over a lamb roast or to dip succulent strawberries for an unusual dessert. Available in 250ml and 500ml bottle.
Guava Beetroot Balsamic Drizzle – Infused with the flavour of rich, earthy beetroot, this balsamic is the ultimate dressing for red meats, game, lentil dishes and root vegetables. Available in 100ml, 250ml, 2L and 4L bottle.
Cherry Balsamic Drizzle - A sweet, sticky, intense drizzle for your chicken, duck and pork dishes. Also fabulous as a salad dressing or to enjoy with your favourite ice cream. Available in 100ml, 250ml, 2L and 4L bottle.
Retailers
Stock Morella Grove for your discerning customers who love to eat but appreciate simplicity of preparation. A little bit goes a long way and the flavours can be transformative. Ideal for supermarkets, health food stores, ingredients specialty retailers, delicatessens, butchers, greengrocers and vegan outlets.
Foodservice
When it comes to flavour, you must use the very best ingredients. Having Morella Grove oils and vinegars on hand means you're also infusing your dishes with fine Australian products. Support local and enjoy the supreme quality of these goodies.
For more information or to place your first order, contact Morella Grove today.