Queensland Quails Eggs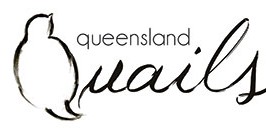 More Images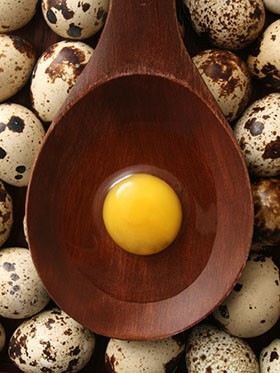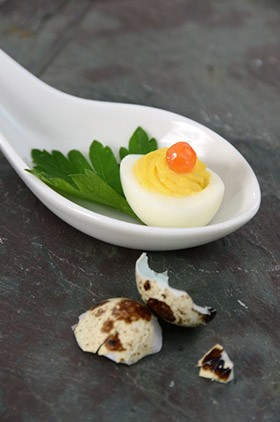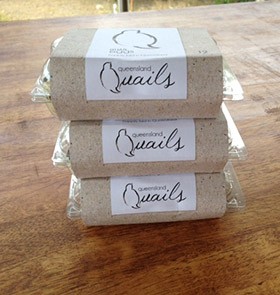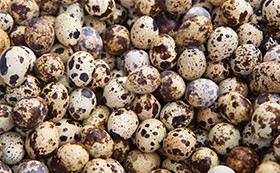 Queensland Quails Eggs
Queensland Quails fresh premium quail eggs

Queensland Quails are producers of fresh quail eggs which are highly sought-after in Asian and European cuisine. The eggs are laid by the smallest European game bird, the quail and are about the size of a very large olive, with an attractive brown speckled shell. They have a higher proportion of yolk to white compared with hens' eggs, higher protein content and the flavour is slightly stronger however quail eggs can be treated in much the same way.
Quail eggs can be used in a variety of ways. In Japanese cuisine, they are a common ingredient in bento boxes. Soft-boiled quail eggs are popular for canapés and to be used as garnishes for a vast array of dishes. They can even be used in traditional egg recipes such as tiny scotch eggs, to accompany fish dishes and even as part of an attractive antipasto or crudités platter.
Presentation
Their appealing miniature size makes quail eggs wonderful for creative presentation, where hens' eggs may not appear as delicate.
Quail eggs for purchase
Queensland Quails offers fresh premium eggs by the dozen. The minimum order quantity for delivery is 40 dozen.
Free delivery
Free delivery is provided for Monday to Friday deliveries direct-to-door in Logan and Brisbane metro areas. A small surcharge is applied for Gold Coast and Sunshine Coast deliveries.
Retailers
Delight your customers by offering fresh quail eggs for their home cooking. These are ideal to be offered in butcher shops, supermarkets, greengrocers, health food stores, delicatessens, gourmet retailers and Asian speciality grocers.
Foodservice
Count on a reliable supply of fresh premium quail eggs for your kitchen. They will inspire you to create new breakfast or brunch dishes, add pizzazz to your meal garnishes and offer a new level of uniqueness to your menu.
To place your first order for fresh premium wholesale quail eggs, contact Queensland Quails today.
---
More information about Queensland Quails Eggs
Interview - Maree Gillott - Queensland Quails
If you've never tried quail eggs, what's stopping you? Getting consumers to understand the benefits and wonders of these miniature packages of goodness is a happy challenge for Queensland Quails, who would love more people to try them and appreciate them. We spoke with Director Maree Gillott and found there's so much to love … good things come in small packages, that's for sure! Click here