Red Clipper Chilli Sauces
More Images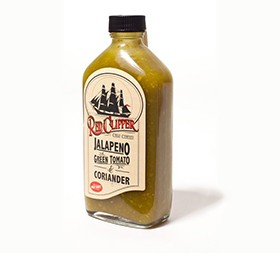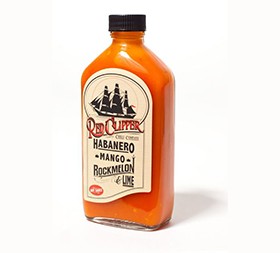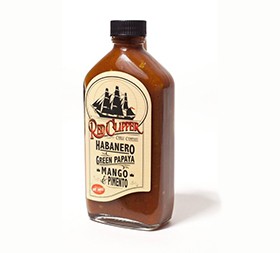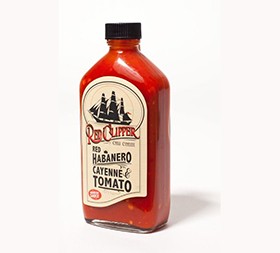 Red Clipper Chilli Sauces
"Chilli is a beautiful thing."
Red Clipper are not just about the heat. They say they are myriad varieties with complex flavours just waiting to be rescued from the rev-head, competitive, macho and one-dimensional character of which it has been falsely accused.
Red Clipper knows chilli's sensitive side, the one that contributes subtle nuances to other flavours if given half a chance. They insist chilli wants to hang out with more sophisticated flavours, and so, they came up with a range of extraordinary chilli sauces that bring so much more to the table than just raw heat. Designed for true foodies, Red Clipper's chilli sauces give chilli a new, more refined reputation and it's living up to it with great aplomb.
Beautiful ingredients and "no crap" go into Red Clipper products. Knowing full well that chilli lovers become addicts over time, they have developed the range to begin with mild and progress to hot, but all with spectacular flavours that you won't find anywhere else.
The chilli sauces
Versatile, luscious and made with premium ingredients, each sauce has its very own personality.
Jalapeno with Green Tomato & Coriander
Red Habanero with Cayenne & Tomato
Habanero with Mango, Rockmelon & Lime
Habanero with Green Papaya, Mango & Pimento
Red Clipper is ingredient obsessed, distinctive, Australian and slightly old-fashioned but with a bit of a modern twist. They offer perfect simplicity, a way to enliven dishes with warmth and flavour but without being overly complex, except when it comes to clever recipes.
There are two ideal Red Clipper customers: chilli lovers with a foodie bent and foodies with a chilli bent! Both crowds will get excited about these fabulous chilli sauces, and even those who only want to flirt a little with chilli will find favour in a bottle of Red Clipper.
Retailers
Red Clipper Chilli Sauces offer an appealing price point in the premium condiments section. They are presented in sophisticated packaging featuring earthy tones and old-world labels. The sauces contain no artificial flavours, colours or preservatives and are 100% Australian made.
Foodservice
The sauces can absolutely stand as flavour sensations on their own but they can be equally well utilised as an ingredient to complement a delicious dish. It's time for chilli to shine, and what better way than in a lovingly created combination of ingredients, delivered in a bottle of goodness that only needs to be dripped or drizzled into whatever you choose. Available in a 2L tub for chefs.
Contact our distributors Cartel & Co today about adding the Red Clipper range to your shelves or menu.