Smokey Joe's Rubs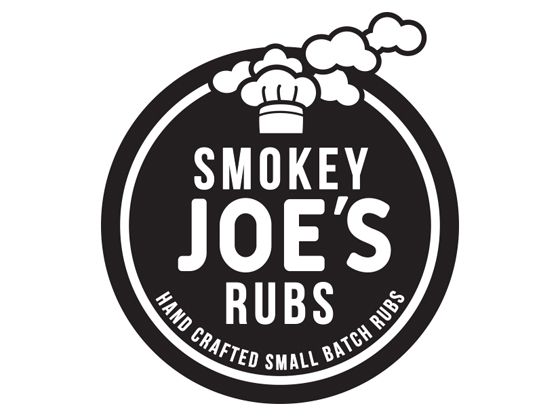 More Images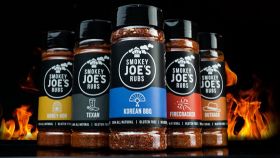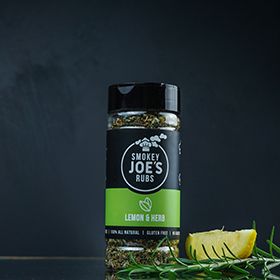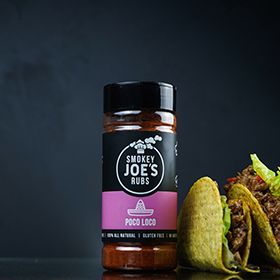 Service Area Australia Wide
Smokey Joe's Rubs
Wholesale Rubs and Seasonings
Smokey Joe is all about flavour and with this fine range of small-batch, handcrafted rubs and seasonings made with fresh, local ingredients, you can dial up or down the heat to your taste too.
Local, organic, sustainable, socially conscious ingredients wherever possible
Small batch
Handcrafted
No preservatives
No anti-caking agents
All-natural
Smokey Joe's values are founded on quality, purity and honesty. Every jar contains good, honest ingredients to create exceptional products that you'll want to keep on hand to add some razzle dazzle to your next meal.
Smokey Joe's Rubs
All of Smokey Joe's rubs are 100% natural, gluten and MSG free, and contain no fillers, preservatives, additives, or anti-caking agents. They are all supremely versatile so give them a try across the full gamut of your home cooking including frying, roasting, baking, barbecuing, dipping, marinating and dressing. Simply blend with your preferred oil to create marinades, dipping sauces and dressings. For more detailed information about each product, including allergen details, see the Smokey Joe's website.
Pixie Dust – Transform roasted potatoes, air-fried cauliflower, smoked ribs and beef brisket.
SPG Rub – Inspired by the Sunday roast, it boasts bold flavourful ingredients.
Firecracker – Smokey paprika, pepper and herbs, perfect for wings or ribs.
Garlic Butter Rub – Buttery and garlicky, ideal for beef, pork, chicken, vegies and fish.
Texan – A blend of paprika, cumin, coriander, red pepper, garlic, onion and more. Great for red meat.
Festive – Wonderful with poultry, it features onion, sage, ginger, cinnamon and allspice.
Jerk Seasoning – A slightly spicy, sweet and tangy Caribbean jerk seasoning for chicken, pork and grilled meats.
Korean BBQ – Made with traditional Gochugaru (Korean chilli flakes) and blended with brown sugar, cracked pepper and sesame seeds.
Pepper Steak – Black and pink peppercorns, chilli flakes, parsley, onion, lemon zest and red pepper flakes. Perfect for barbecued steak.
Gunpowder – Lake Deborah salt, paprika, pepper, cumin, cocoa, brown sugar, garlic, cayenne and activated charcoal make this a unique black rub.
Honey Hog – Created for chicken and pork, its sweet subtle flavours are combined with Australian honey.
Salt & Vinegar – Goes superbly with just about anything, especially wings, drumsticks, chips and popcorn.
Espresso – Ideal for brisket, rib eye and other quality beef cuts, Espresso is great for smoking, reverse searing and grilling.
Outback – A bush blend of mountain pepper and lemon myrtle for a smokey, peppery flavour.
Greek Souvlaki – Elevate your chicken and pork dishes with this excellent all-purpose spice blend.
Cuban – Layers of fresh citrus and cocoa balanced with cumin, smoked paprika and a slight chilli hit.
Poco Loco – Tex-Mex-inspired rub for chicken featuring paprika, tomato powder, coriander, garlic, jalapenos and oregano.
Lemon & Herb – Dehydrated lemon zest, cracked pepper and freshly dried herbs. Superb with fried or baked fish or chicken.
Rooster Rub – A blend of smoked and sweet paprika, herbs, pepper and dried lemon zest.
Bangkok Nights – Thai-inspired seasoning with hints of lemongrass and ginger. Delicious for prawns, beef, pork or chicken.
Smokey Cajun – Adds a red coloured Southern swing to almost any dish.
Tuscan – Freshly dried basil, oregano, rosemary, red pepper and onion flakes in a rub that's made for roast chicken, lamb, pizza and vegie dishes.
Moroccan – Exotic spice mix featuring roasted cumin and coriander seeds plus sweet paprika, cayenne, sumac and turmeric.
Bombay Bites – Key Indian spices come together in this rub that's perfect for chicken, kebabs, pork, salads and more.
Chipotle & Lime – A sensational rub for meat, seafood or vegetables.
Retailers
Keep a good selection of Smokey Joe's products in store to entice your customers who are looking for something to elevate their cooking with ease. A sprinkle here, a spoonful there … it's never been easier to amp up the flavour, and with so many different blends on offer, there's something to suit all tastes.
Foodservice
Smokey Joe's puts effortless flavour in your hands. The range enables you to create your own signature dishes without having to have dozens of different ingredients in the pantry. Explore the range and get creative with spice rubs.
For more information, get in touch with Smokey Joe's today.