Summer Hill Pantry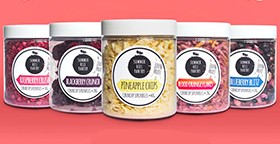 More Images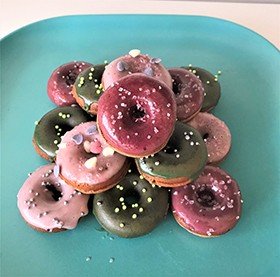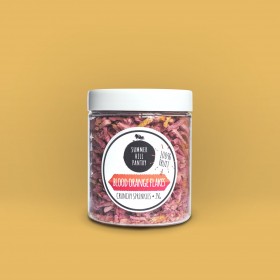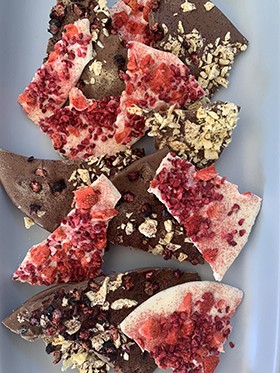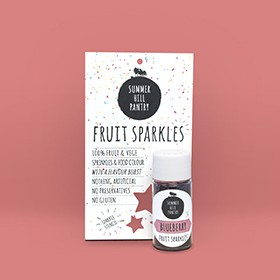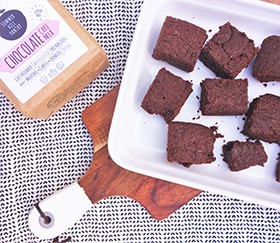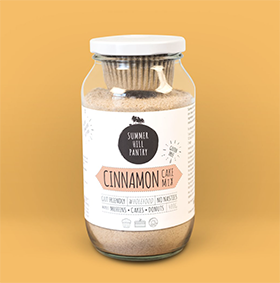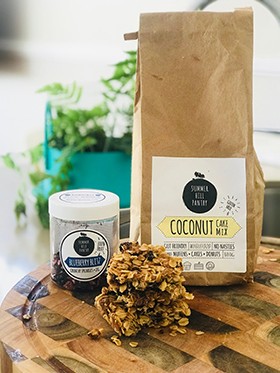 Service Area Australia Wide
Summer Hill Pantry
100% Natural, Gluten Free Bake Mixes and Cake Decoration Ingredients
Cate Lilja, Naturopath and health food innovator believes that even treat foods deserve a little love. Rather than demonising sweet treats, she has found a way to make them super healthy whilst still being colourful and tantalising. Summer Hill Pantry is Cate's passion project; the brand offers gorgeous Crunchy Fruit Sprinkles and Fruit Sparkles made from nothing but 100% fruit. There are also three Bake Mixes to choose from that feature nutritionally dense, Australian-grown stone-milled sorghum flour.
All of Summer Hill Pantry's products are naturally free of fuss, always full of fun!
Minimally processed wholefood ingredients
No added colours, flavours, preservatives, gums, refined starches or emulsifiers
Gut-friendly prebiotic flour (in Bake Mixes)
Low GI raw sugar
Low allergenic recipes (no gluten, nuts, dairy or soy)
Vegan-friendly
All-natural
Kid-approved
Locally sourced ingredients
Recyclable, reusable and sustainable packaging
Naturopath founded and developed
Handmade in NSW Northern Rivers
The range
Crunchy Fruit Sprinkles
"The colours are so vivid and the flavours so intense!"
Summer Hill Pantry's Crunchy Fruit Sprinkles are made with nothing but 100% fruit. There are no added colours, flavours or preservatives and everything is gluten free. The Sprinkles are made by freeze-drying fruit which results in intense flavour and a wonderful crunch. Sprinkle them over your cakes and pancakes, cupcakes and muffins and over your breakfast bowls or morning yoghurt. You can even blend them into cake and cookie batter to add pops of colour and flavour or grind them into a powder and use the same way.
Raspberry Crush
Blueberry Blitz
Strawberry Chomp
Pineapple Chips
Blood Orange
Blackberry Crisp
Fruit Sparkles
"They really sparkle!"
Summer Hill Pantry Fruit Sparkles are 100% natural blends of fruit and vegetable ingredients with nothing else added; nothing artificial, no added preservatives, colours or flavours and they're totally gluten free. Sprinkle them over all your favourite sweet treats such as cakes, donuts, waffles and pancakes. Don't forget your breakfast bowls and of course, add some colour and fruity flavour to your lattes. A sparkle stencil is included on the pack. You can even use Fruit Sparkles as a natural food colour by blending one teaspoonful of powder with one teaspoonful of water to create a paste. Mix into batter, yoghurt, milk or icing.
Raspberry
Blueberry
Passionfruit
Strawberry
Passionfruit with Green Spirulina
Passionfruit with Blue Spirulina
Gluten Free, Low Allergen Bake Mixes
"So versatile, I was inspired to bake all over again!"
Handcrafted with the finest ingredients, minimally processed and with no added nasties, Summer Hill Pantry's Bake Mixes help you whip up nutritious cakes with brilliant convenience. The flour is a blend of Australian-grown stone-milled sorghum flour, a nutritionally dense ancient grain, sunflower seed meal, chia seeds meal and gut-friendly tigernut flour that is high in resistant starch, B vitamins and antioxidants and has a low glycaemic index. There are no added flavours, colours, preservatives, gums or refined starches. You can easily adapt the cakes to suit vegan and vegetarian diets with flax 'eggs'.
Use the Cake Mixes to make delicious cakes or create muffins, cakes or donuts. There are recipe ideas on Summer Hill Pantry's website.
Purchase Cake Mixes in 400g jars complete with patty pans included or in 800g bulk eco bags.
Chocolate Cake Mix
Cinnamon Cake Mix
Coconut Cake Mix
All Purpose Gluten Free Flour (475g or 1kg)
Retailers
Health-conscious consumers are always on the lookout for nutritious alternatives to feed their family. Imagine their surprise to find 100% natural, vividly colourful and allergen-free cake decorations in your store! The range is perfect for supermarkets, fine food retailers, health food stores, gluten free specialty stores and cake decoration/ingredients retailers. Don't forget to offer taste tests and cooking demos to show off this exciting and innovative range.
Foodservice
Summer Hill Pantry offers bulk bags of freeze-dried fruits for decorating cakes and other dishes. Also available are bulk versions of the Bake Mixes and All Purpose Gluten Free Flour for cafes and restaurants. They make it easy for you to create an enormous array of foods such as cookies, muffins and even cake batter to mix into ice cream desserts.
Talk to Summer Hill Pantry for your foodservice needs in your café, restaurant, tea house, ice cream business, bed and breakfast, hotel, bakery, dessert café or resort.
For more information about these innovative and all-natural bake mixes and cake decorating ingredients or to place your first order, get in touch with Summer Hill Pantry today.
---
More information about Summer Hill Pantry
Interview - Cate Lilja - Summer Hill Pantry
Imagine if you could forgo sugar-laden cake decorations for all-natural, all-fruit ones instead. Just as colourful, just as delicious and definitely kid-approved, Summer Hill Pantry's Fruit Sparkles and Fruit Sprinkles are the bomb. Their Bake Mixes are pretty awesome too. We chatted with Cate Lilja, Founder and Naturopath and discovered the reason this beautiful range exists. Click here