The Gourmet Collection
More Images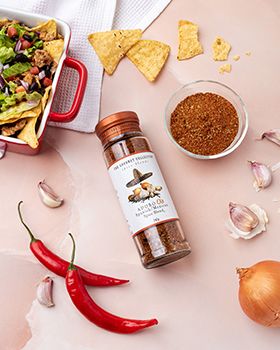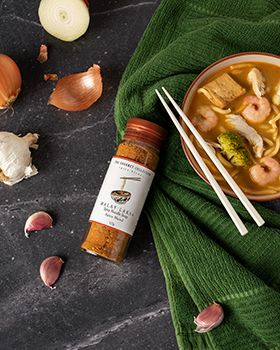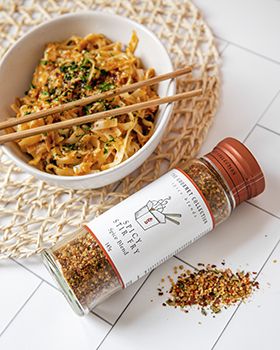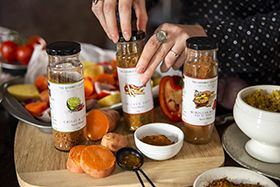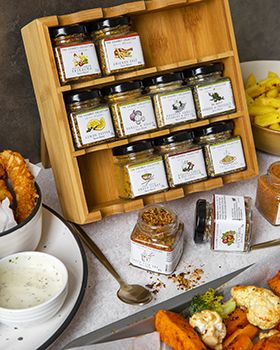 The Gourmet Collection
Wholesale Gourmet Spice Blends
The Gourmet Collection Spice Blends are designed and created by flavour experts in the US and Australia and carefully blended in China using only the finest quality herbs and spices from around the globe. Use them to transform the flavours of meat, fish, poultry and vegetable dishes, salads, breads, curries, sauces, soups and so much more.
Spice Blends
With 20 flavours there's a blend to suit whatever you're cooking! Get creative and use them in as many ways as you can and you'll soon have people asking what you're doing differently.
Thai Style Green Curry – For delicious Thai meals at home, all you need is a sprinkle.
Chipotle Spice Blend – Bursting with the flavours of pineapple, mango and lime and the heat of chipotle, this one has what it takes to bend the mind a little.
Dragon-Head Habanero Spice Blend – Add a little heat and zest to your salsa or stir up a rockin' marinade for the best chicken wings ever.
Fisherman's Seafood Spectacular – All the flavours you need to bring out the best in your fresh seafood dishes.
Garlic Bread Spice Blend – It's never been easier to get that 'restaurant flavour' into your garlic bread. A shake here, a sprinkle there and it's done.
Ginger Lemon Sriracha Spice Blend – Turn out the best beef skewers by mixing this blend with some beer, olive oil, brown sugar and chopped coriander.
Kickin' Chicken Finger Lickin' Spice Blend – Don't just use it on chicken … experiment with baked spuds, roasted vegies and homemade chips.
Lemon Pepper Spice Blend – The zestiest companion for fish fillets or prawn skewers on the barbie.
Oregano, Basil & Tomato Spice Blend – For full Italian flavour, shake, shake, shake over pizzas, pasta, chicken cacciatore, minestrone soup or slow-cooked beef.
Pepper Steak Spice Blend – Elevate your steaks to new heights of brilliance with a simple sprinkle. Stir into softened butter, chill then slice into pats and serve atop a quality steak.
Pizza Palooza Spice Blend – Invite friends over for a pizza afternoon and get everyone to add their own toppings. Do NOT forget the Pizza Palooza!
Roasted Garlic, Rosemary & Sea Salt – So savoury, so umami, so delicious. You'll find yourself adding this one to everything!
Roast Vegetables & Fries Spice Blend – You'll make the world's best potato wedges or jacket potatoes. Or try it in a cheese toastie.
Smoked Paprika, Garlic, Chili & Chives – Add a little to your next chicken casserole or blend through your crumb coating mixture for schnitzels.
Chilli & Lime - Chicken breast and Fish taken to the next level with the chili and lime seasoning ! adding a burst of zesty lime and spicy chilli to your dish
Chicken Salt - If you like hot chippies then you are going to LOVE the chicken salt seasoning
Spicy Stir Fry - Get the wok out and get stir frying! Spicy stir fry will add an authentic Asian flavour and heat to your meals
Roasted Garlic and Red Capsicum - Sunday Roast nights new best friend. Rub over your next roast chicken for a crispy tasty roast. Pairs great with roasted vegetables too!
Pasta Herbs - For the perfect Bolognese every time
Salad Spectacular - Top your salad with salad spectacular to add a burst of flavour and crunch!
Moroccan Medley - This flavour packed blend pairs great with lamb and to season a Moroccan rice salad
Mediterranean spice blend - A blend of tomato, lemon, salt pepper and herbs - a new fresh seasoning to add to any dish
The steak house special - A fantastic seasoning to enhance the flavour of Juicy steaks!
Kebabaque - The ultimate Kebab/Barbeque blend
Paprika lemon and lime - Smashed Avo lovers we created the perfect blend for you - Subtle paprika flavour with a burst of citrus lemon and lime
Adobo Ole
Malay Laska
Nasi Goreng
Hot & Spicy Cajun
Smashed Avo
Trio packs - A great way to test out the Gourmet collection spice range. Spices in the trio packs vary
12 spice easel - Perfect gifting item also a great option to try a range of flavours!
Retailers
Add something new and vibrant to your spice rack. The Gourmet Collection's Spice Blends don't just stick to the same tried-and-true formulas. Hot Shots have added personality to their recipes to breathe new life into your recipes. Perfect for greengrocers, supermarkets, delicatessens and food halls.
Foodservice
Mix things up a bit and swap out your tired spice blends for something new and exciting. Regular old chicken salt doesn't have to be the only thing you shake over your hot chips. The Gourmet Collection's Spice Blends will inspire your menu and breathe new life into your pizzas, burgers, barbecued meats, salads, soups, kebabs, sandwiches and schnitzels.
Sales Agents and Distributors Wanted
For more information or to place an order, contact Hot Shots Gourmet today.