The Gourmet Merchant - Nuova Cucina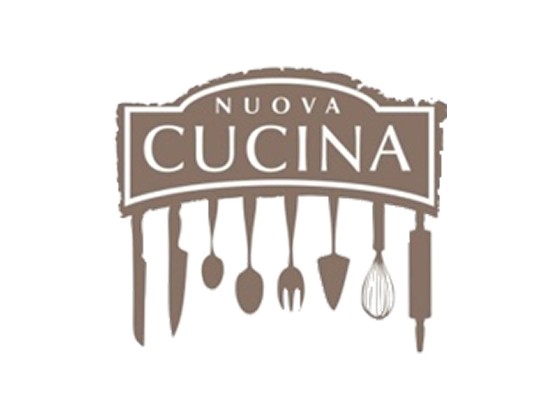 More Images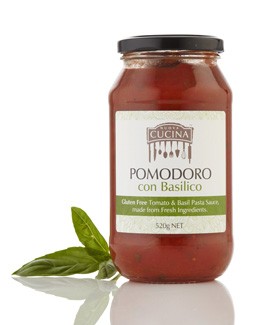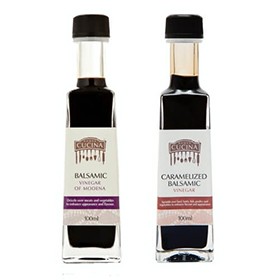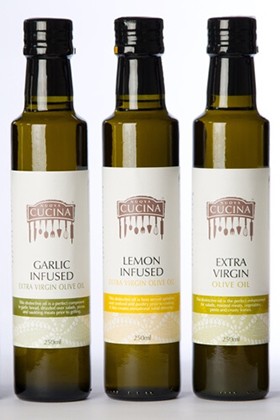 The Gourmet Merchant - Nuova Cucina
Nuova Cucina is the name behind a range of outstanding Italian delicacies including wholesale extra virgin olive oils, balsamic vinegars, pasta sauces, panfortes and biscottis.
All products are created by artisanal chefs and bakers using time honoured recipes and local and imported ingredients. Experience the true taste of traditional Mediterranean foods, the way they are meant to be enjoyed.
Nuova Cucina proudly brings you "The Three Tenors", a range of exquisite oils and vinegars that make wonderful gift ideas and gourmet staples for any well-stocked kitchen.
Panforte
Enjoy the finest Italian-style panfortes made in Australia. Brimming with slow roasted nuts, honey, dried fruits and exotic spices, Nuova Cucina Panfortes are a tantalising addition to a cheese board or as a scrumptious dessert to be enjoyed with a favourite wine or a glass of vin santo. Presented in beautiful artisanal packaging for gifting and attractive retail merchandising.
Traditional Siena
Siena di Cioccolata
Biscotti
First created in romantic Tuscany, in the town of Prato, the word 'biscotti' is translated from Italian to mean 'twice-baked'. These irresistible morsels are traditionally served with espresso and their crunchy texture makes them ideal for dunking. Made to traditional and time honoured recipes, Nuova Cucina's wholesale biscotti incorporates fine Australian ingredients and the skills of artisanal bakers.
Almond & Pinenut
Chocolate Hazelnut
Cranberry & Pistachio
Ginger & Orange
Pasta Sauces
Made from only the freshest, premium quality ingredients, Nuova Cucina's wholesale pasta sauces are extremely versatile and can be used in a variety of ways. Each of the sauces has been awarded a Gold Medal from the 2013 Royal Hobart Fine Food Awards. All are gluten free.
Pomodoro and Basil – Fresh vine ripened tomatoes gently simmered with onions, garlic and aromatic basil to create a rich sauce of delectable quality.
Pomodoro and Chilli – Fresh vine ripened tomatoes gently simmered with onions, garlic and piquant chilli result in a delicious sauce with pleasant heat.
Pomodoro and Olive – Fresh vine ripened tomatoes gently simmered with onions, garlic and black succulent olives; quintessentially Italian.
Balsamic Vinegar
Steeped in culinary history with strong Italian cultural ties, Nuova Cucina Caramelized Balsamic Vinegar is a gourmet delight. Sprinkle over meats, vegetables or fish to enhance flavour and appearance.
Balsamic Vinegar – rich and flavoursome, it will add colour as well.
Caramelized Balsamic Vinegar – a sweet balsamic reduction for intensity of flavour and texture.
Extra Virgin Olive Oil
A superb wholesale extra virgin olive oil primarily from the famed Italian olive variety, Frantoio. Grown in the Mallee region of central Victoria (the state's prime olive producing district), the olives are of Tuscan origin. The oil is highly aromatic with exceptional fruity characteristics. It has a wonderfully smooth mouth feel with a distinct, peppery finish. It is the perfect complement to most dishes but in particular salads, roasted meats and vegetables, pasta and crusty loaves.
Garlic Infused
Lemon Infused
Retailers
Ideal for gourmet grocers, delicatessens, gift stores, speciality retailers, fine food stores and gift hamper businesses. Beautifully packaged and made with high quality ingredients, Nuova Cucina's range is a delight for the taste buds as well as the eyes.
Foodservice
Serve your customers the true taste of the Mediterranean with gorgeous traditional biscotti and panfortes. Infuse your dishes with authentic flavour with Nuova Cucina's exquisite infused extra virgin olive oils and balsamic vinegars.
To place your first order, contact Nuova Cucina today.