The Gourmet Merchant Confectionery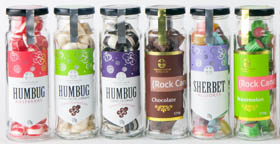 More Images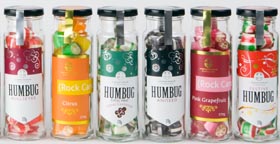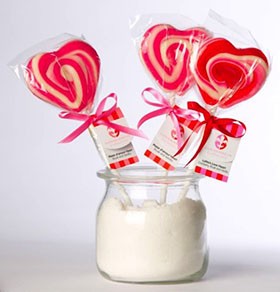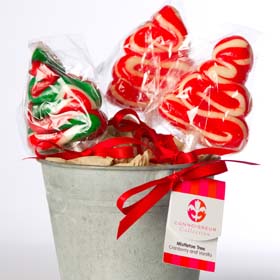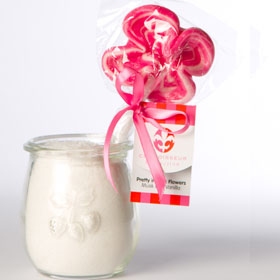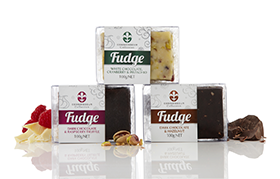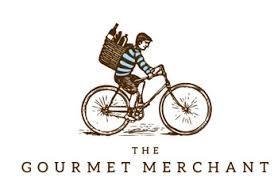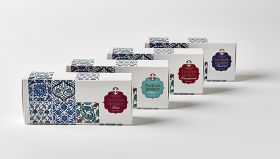 The Gourmet Merchant Confectionery
Wholesale Confectionery Suppliers
Since 1994, The Gourmet Merchant has been creating, producing and distributing some of Australia's finest wholesale confectionery products. Presented in award winning packaging, the products represent the finest in Australian gourmet confectionery including fudge, rock candy, humbugs, lollipops and many other classic favourites. Available nationally, The Gourmet Merchant's products are winners with customers, enticing them into nostalgic sweet cravings that can't be denied!
All products are manufactured to exacting standards in HACCP accredited facilities. Whether retailing to your sweet-toothed customers or serving up as treats in restaurants, cafes, bed and breakfasts or on lolly buffets, The Gourmet Merchant's lines will never fail to please.
The Gourmet Merchant sweets and confectionery
The Connoisseurs Collection features glorious rock candy and boiled sweets in delectable varieties. They make wonderful additions to gift hampers, as stocking fillers, Kris Kringle gifts, thank you gifts to clients, desk drawer treat stashes or handbag treats. Each product is available in 110g and 170g glass jars. Pick your favourite flavour.
Raspberry Humbugs
Choc Centred Celtic Creams
Choc-Centred Licorice Humbugs
Chocolate Rock Candy
Sherbet Allsorts
Watermelon Rock Candy
Bullseyes
Citrus Rock Candy
Choc Mint Humbugs with Choc Centres
Aniseed Humbugs
Pink Grapefruit Rock Candy
Festive Humbugs
Spearmint Humbugs
The Gourmet Merchant Lollipops
Sweet and delightful with handy sticks to prevent sticky fingers, The Gourmet Merchant's Lollipops come in delectable flavours that go way beyond standard expectations. Equally loved by grownups as well as kids, they are made from quality ingredients and presented in pretty shapes.
Pretty in Pink Flowers - Musk and Vanilla
Holly and Ivy Tree - Cranberry Vanilla and Mint
Mistletoe Tree - Cranberry and Vanilla
Rainbow Swirl Lollipop - Jellybean
Plaisir d'Amour Heart - Musk and Vanilla
Lolita's Love Heart - Cranberry Musk and Vanilla
Connoisseur Collection Fudge
Absolutely irresistible and bringing back all the memories of school fetes, childhood parties and grandma's kitchen, The Gourmet Merchant's Connoisseur Collection serves up luscious fudge in three different flavours.
Dark Chocolate and Hazelnut
White Chocolate, Cranberry & Pistachio
Dark Chocolate & Raspberry Truffle
Turkish Delight
A well-loved sweet treat in the Middle East, Turkish Delight is popular here in Australia too. The Gourmet Merchant proudly offers three variants of this lush confectionery which is perfect to enjoy after a meal, with tea or coffee or as part of a dessert. Choose from:
Classic Turkish Delight
Mint Turkish Delight
Pomegranate
Retailers
Confectionery consumers love to hark back to their childhoods and even introduce their own children to the sweets they enjoyed when they were little. The Gourmet Merchant makes it infinitely possible with their hand-made lollipops, fudge, traditional boiled sweets, humbugs and rock candy. And at Christmas time, there are stocking fillers and Christmas tree decorations too!
Foodservice
Create a magical lolly buffet with The Gourmet Merchant's fabulous array of traditional and nostalgic confectionery. Serve fudge with coffee and tea, offer lollipops from your market stall, decorate desserts with crushed rock candy … the possibilities are endless!
To discuss your requirements or to place your first order, contact The Gourmet Merchant today!