The Gourmet Merchant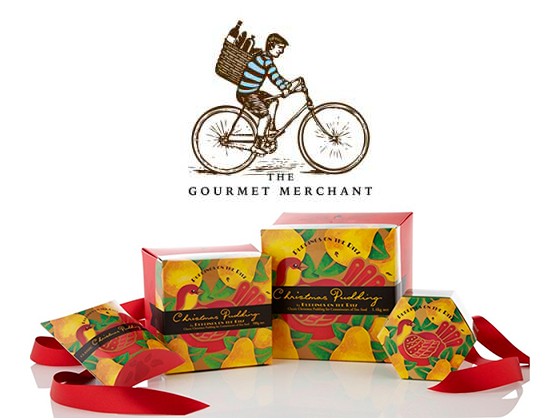 More Images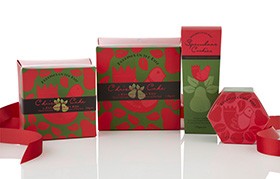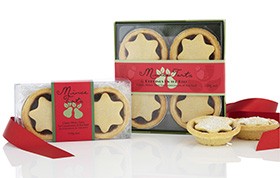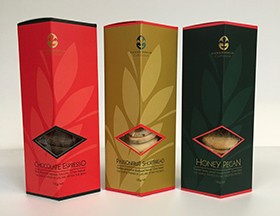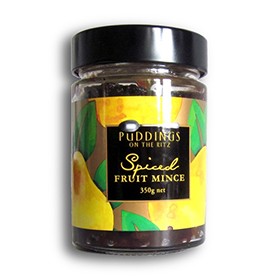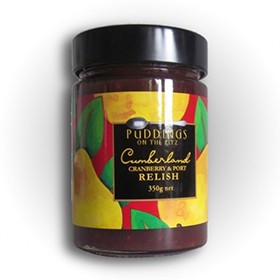 The Gourmet Merchant
Christmas Gift Range
You'll always hit the mark with your Christmas-loving consumers when you serve up some of the most divine Christmas sweets and treats imaginable, thanks to The Gourmet Merchant! Their festive spirit is alive and well and they offer a supreme selection of delectable and beautifully packaged Christmas foods.
From award-winning packaging to gourmet foods infused with world famous spirits under license, The Gourmet Merchant has your Christmas foods covered.
The Gourmet Merchant proudly offers:
Wholesale Christmas Puddings
Wholesale Christmas Desserts
Wholesale Christmas Cakes
Wholesale Christmas Confectionery & Sweets
Wholesale Christmas Biscuits
Christmas Puddings
Beautifully presented for Christmas giving, The Gourmet Merchant's puddings are available in an array of formats.
Partridge in a Pear Tree Classic Christmas Pudding Collection – Gorgeous packaging with jewel-like colours. Choose from 1.4kg presentation pack, 500g presentation pack, 200g hexagonal hamper pack and 100g pillow pack.
Chocolate Truffle & Grand Marnier Dessert with Choc Burst Centre – Decadent and elegant, it's a sure-fire hit with chocolate lovers. Choose from 500g presentation pack, 200g hamper pack, 100g pillow pack.
Fig & Walnut Dessert Pudding with Liqueur Muscat – Something a little different and decidedly grown-up. Choose from 500g presentation pack, 200g hamper pack, 100g pillow pack.
Christmas Puddings in cloth – Colourful, with a gift tag attached, it's the easiest gift you'll buy all season. Choose from 1.4kg, 1kg, 500g, 250g and 120g.
Gluten Free Classic Christmas Puddings in Hessian and Cloth – Nobody has to miss out at Christmas with The Gourmet Merchant's delectable gluten free puddings. Choose from 1kg, 500g and 250g.
Classic Christmas Pudding in Ceramic Bowl – Long after the pudding has been devoured, the ceramic bowl remains as a reminder of a delicious Christmas. Choose from 1kg and 500g. Also available in a clear acetate presentation box.
Christmas Puddings for foodservice and catering
For something extra special for your customers and guests, The Gourmet Merchant offers a couple of other wicked flavours.
Classic Christmas Pudding – A huge foodservice favourite for many years, it never disappoints. 110g.
Chocolate Truffle Pudding – Oozing with molten chocolate on the inside, this is one that will create memorable dessert moments. 110g.
Cranberry, Apple & Cinnamon Christmas Pudding – The very epitome of Christmas aromas, this pudding is a popular alternative to the classic pudding. 110g.
Chocolate Truffle & Grand Marnier Dessert Pudding – Boxed or in pillow packs, these surprise treats are always welcomed by guests.
Fig & Walnut Dessert with Liqueur Muscat – For those who don't love Christmas puddings, this is something to offer instead.
The Gourmet Merchant suggests using pillow pack Christmas puddings for Christmas table settings and guest turndowns.
Christmas Cakes, Biscuits & Mince Tarts
With something for every taste, The Gourmet Merchant has foodie gifting covered.
Partridge in a Pear Tree Christmas Cake Collection – A Christmas cake always goes down a treat with some ice cream or custard and maybe some brandy sauce. Available in red and green boxes or clear acetate boxes. Choose from 1kg, 500g and 250g.
Connoisseurs Collection Oven Baked Christmas Biscuits – No one will be able to resist these scrumptious Chrissie treats available in Chocolate Espresso, Honey Pecan and Passionfruit Shortbread. Stunningly packaged in 60g and 120g diamond packs.
Partridge in a Pear Tree Christmas Mince Tart Collection – Melt-in-the-mouth mince tarts filled with intense fruit flavours. Choose from 50g singles, 110g 2-packs and 220g 4-packs.
Christmas Sweets & Treats
When a take-along treat is called for or you want to add a little something sweet to a Christmas hamper or Kris Kringle gift, The Gourmet Merchant has all the right stuff.
Cumberland Relish Cranberry & Port – A must-have for any Christmas table to go with roasts and cold meats. 350g.
Spiced Fruit Mince – Make your own mince tarts or incorporate the fruit in other festive desserts. 350g.
Panforte di Siena – The ultimate Italian festive indulgence. Choose from Traditional or Chocolate. 200g.
Humbugs & Rock Candy – Irresistible little candies in vibrant colours, supplied in reusable glass jars. 110g.
Christmas Tree Decorations – Deck the halls and the tree with these cranberry and vanilla mistletoe tree lollipops which kids and adults alike will love.
Turkish Delight
A well-loved sweet treat in the Middle East, Turkish Delight is popular here in Australia too. The Gourmet Merchant proudly offers three variants of this lush confectionery which is perfect to enjoy after a meal, with tea or coffee or as part of a dessert. Choose from:
Classic Turkish Delight – Traditional rose flavouring and luxurious mouthfeel.
Mint Turkish Delight – An extraordinary flavour, bursting with minty freshness.
Pomegranate – Slightly tart and mouth-wateringly tasty.
Savoury Snack Packs
Munch away on The Gourmet Merchant's scrummy snack packs with a cold beer or cider or a glass of wine.
Herb Chilli, Garlic Lime Cashews – A tempting mix of herbs, garlic and chilli plus a dash of lime all adds up to a bit of a kick. 90g.
Wasabi Mix – A crunchy, spicy mix of wasabi peas, broad beans and chilli corn. 80g.
Peanut Butter Nuggets – Puffed parcels filled with peanut butter, super creamy on the inside and crunchy on the outside. 80g.
Seaweed Rice Crackers – Colourful crackers in an assortment of shapes. Very tasty and irresistibly crunchy. 50g.
Salted Pretzels – Moorish golden toasted savoury bites loved by just about everyone. 35g.
Retailers
Create fabulous, Christmassy displays of elegantly packaged gourmet foods that will entice your customers to stock up. Place pillow packs at point of sale, put together gift stories showing which products complement each other and offer taste tests to get customers in the spirit of foodie giving. Ideal for food halls, supermarkets, gift outlets, pharmacies, confectionery retailers and delicatessens.
Foodservice
The Gourmet Merchant is your go-to supplier for all things Christmas to serve up to your valued customers
The range is ideal for 5-star hotels, restaurants, caterers, tea houses and other food service businesses. The Gourmet Merchant also proudly supplies gourmet food retailers and businesses offering corporate gifts and gift hampers.
As well as their comprehensive Christmas foods range, a huge choice of other gourmet food gifts is available including oils, vinegars and olives.
For more information or to place an order, get in touch with The Gourmet Merchant today.
---
More information about The Gourmet Merchant
The Gourmet Merchant Christmas Brochure
Christmas Gifting and Corporate Gifting ideas from The Gourmet Merchant Click here