Turban Chopsticks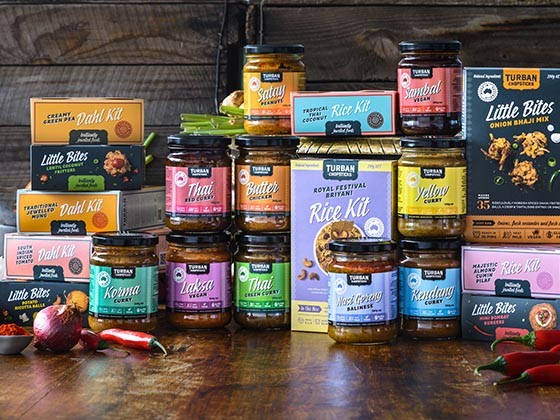 More Images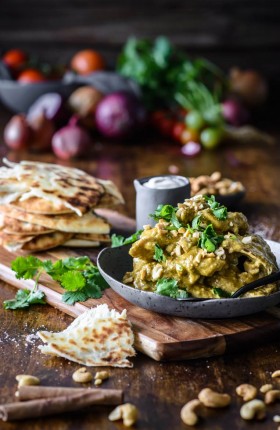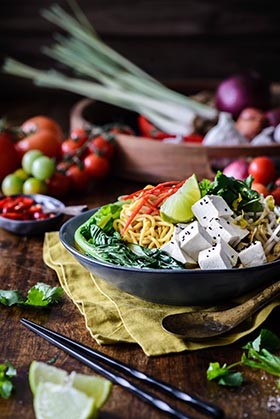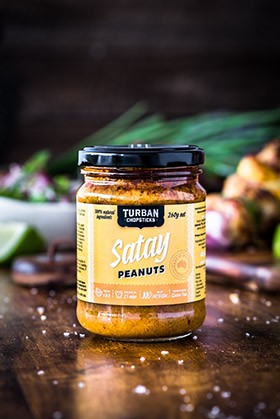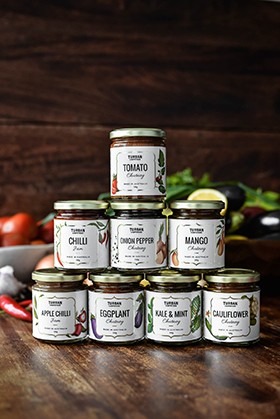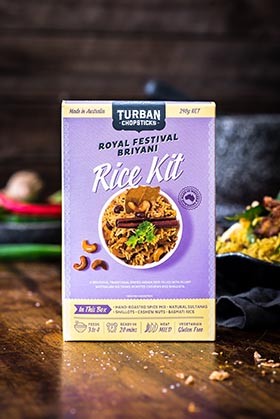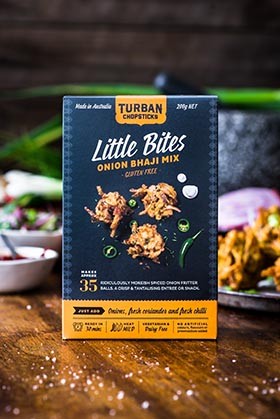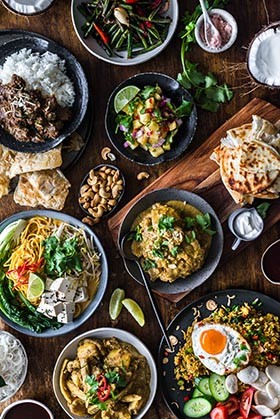 Turban Chopsticks
Wholesale Vegan, Gluten Free Curry Pastes, Chutneys, Sauces and Meal Kits
Cooking for vegans, vegetarians and those with food allergies needn't be complicated. Turban Chopsticks' range of allergen-friendly, plant-based curry pastes, sauces, meal kits and Little Bites make it easy to serve up tasty, restaurant-quality meals and snacks at home for all the family. Designed to deliver maximum flavour with minimal effort, every jar and pack is loaded with fresh, clean ingredients. All fresh ingredients are sourced from local WA farmers.
Prepare exotic and flavoursome dishes with your choice of protein – meat, dairy or plant-based – knowing that all products are made with plant-based ingredients. Handmade in small batches to ensure quality and consistency, the range has won multiple awards at food shows.
100% natural
Gluten free
Vegan
Australian made
No nasties
Dairy and Shellfish Free
Wholesale curry pastes and sauces
Create tasty Southeast Asian dishes wish ease by adding a few tablespoons of your preferred paste to your recipes. Dial the flavour up or down to taste by adding more or less. You can make fabulous curries, satay sticks, soups and rice and noodle dishes. Experiment by stirring a spoonful through cream cheese, sour cream, yoghurt or coconut yoghurt to create marinades and dipping sauces. Blend through meats and plant-based mince to make flavour-packed meatballs or koftas. Use as a spread for wraps, sandwiches and pizzas. The range is so versatile, you'll find yourself adding Turban Chopsticks to all your favourite dishes.
Laksa Vegan – Aromatic, spicy and creamy noodle soup. Add paste to stock then build your dish with noodles, vegetables, your choice of protein and fresh bean sprouts.
Korma Curry – A gentle, creamy, mild curry with well-balanced flavours and perfumed with golden turmeric. Use with tofu, vegetables, chicken, beef, lamb or seafood.
Yellow Curry – Beautiful, bright curry paste. Stir a tablespoon through a stir-fry or toss through warm potatoes with chopped fresh coriander for a delicious twist on potato salad.
Nasi Goreng Balinese – Whip up scrumptious Balinese street food at home. Start with steamed rice and add all your favourite vegies, proteins and fresh herbs.
Sambal Vegan – Spicy, hot sauce packed with herbs, spices, tamarind, chillies and radish. Liven up a cheeseburger, smear on a pizza base or drop into a casserole.
Rendang Curry – Turn up the flavour volume with this traditional Malaysian Rendang paste. It brings medium heat and maximum deliciousness thanks to lemongrass, galangal, tamarind, turmeric and more.
Thai Green Curry –Thai Green Curry works beautifully with seafood, meat or tofu as a marinade. Try it on your next roast or on the barbie. Flavoured basil, coriander, lemongrass, galangal, kaffir lime and more.
Thai Red Curry – Dial up the heat along with the garlic, shallots, galangal, coriander, ginger, kaffir lime and other aromatics. Lovely with duck, seafood, beef and tofu.
Satay Peanuts – Creamy, nutty satay with medium heat. See the Turban Chopsticks website for a Satay Zoodle Salad recipe.
Butter Chicken – A mildly spiced curry filled with plump ripe Australian tomatoes and onions, cooked slowly with freshly roasted spices. Definitely a crowd pleaser!
Wholesale Chutneys
Mango Chutney - Finger licking fun. Juicy, sweet Australian mangoes slow cooked with ginger, spices and plump sultanas, making it deliciously good. It's one of those 'snack out of the jar' chutneys.
Apple Chilli Chutney - Farm fresh apples slow cooked together with sugar, spice and a whole lot of love to create a sweet tangy delicious jam.
Kale and Mint Chutney - A modern twist on the Indian household favourite, a refreshingly cool Kale and Mint Chutney is dipping sauce material for all your Indian snacks.
Chilli Jam Chutney - Plump red tomatoes slow cooked them with ripe red chillies to create this delicious tantalising spicy jam with a kick.
Cauliflower Chutney - Healthy and hearty. Freshly grown cauliflower, zucchini and celery cooked together with mustard spices to create this wholesome chutney.
Tomato Chutney - A classic Tomato Chutney filled with plump Aussie grown tomatoes, spiced with freshly roasted Indian spices and finished with a sweet delectable tang.
Eggplant Chutney - We've used ripe eggplants sautéd with fragrant Indian spices, slow cooked with tomatoes to create this slightly sweet and spicy chutney.
Onion Pepper Chutney - Slow cooked sweetly sticky caramelised onions flavoured with freshly cracked pepper. Crafted to be sensationally sweet, savoury and spicy at the same time. We think we've nailed it!
Meal Kits
Turban Chopsticks' Meal Kits can be used to make side dishes or mains. All you need is one pot, your meal kit and whatever proteins you'd like to use, if any. Choose from rice or dahl kits.
Royal Festival Briyani Rice – Flavoured with herbs and spices and with fried shallots, Australian sultanas and roasted cashews, Royal Festival Briyani will transport your tastebuds to India.
Tropical Thai Coconut Rice – Whip up an easy rice side dish or add your preferred proteins for a full meal. Jasmine rice with coconut and pineapple pieces.
Majestic Almond Cumin Pilaf Rice – Basmati rice flecked with almond flakes, red lentils, black pepper and aromatics.
Jewelled Mung Dahl – Australian yellow split mung beans mixed with aromatics and yellow lentils to create a bejewelled Indian dish.
South Indian Spiced Tomato Dahl – Create a tangy, spicy lentil curry and add meat or vegetables. Flavoured with garlic, black pepper and bay leaves plus more, and with medium heat.
Creamy Green Pea Dahl – A blend of Australian green split peas, garlic, mild paprika, turmeric and more. Wonderful one-pot cooking with loads of flavour.
Little Bites
Turn out tasty little bites of moreish foods. They're ready in just 30 minutes and pack a wallop of flavour!
Mini Bombay Burgers – Adorable little burgers with the flavours of India in every bite. Use on sliders or mini hamburger buns or chop and add to your favourite salad.
Potato Ricotta Balls – Definitely vegan, these melt-in-the-mouth potato ricotta balls are infused with Indian spices, juicy sultanas and roasted cashews.
Onion Bhaji Mix – The perfect finger food or snack, made with chickpea and potato and plenty of tasty spices. Mild heat.
Lentil Coconut Fritters – Mix with your preferred seafood or grated vegies for yummy little bites to serve at parties or as a starter. Deliciously spiced and with black pepper and chilli.
Retailers
Be ready when your customers come in looking for quality vegan and gluten free products. Turban Chopsticks has something for everyone including vegans, vegetarians, Coeliacs and omnivores. Offer taste tests and when the aromas are wafting around your store, customers will come over for a try. Suitable for health food stores, vegan outlets, allergy-friendly retailers, supermarkets, greengrocers, butchers and delis.
Retail Range
Rice Kits 250g (Royal Festival Biryani Rice, Tropical Thai Coconut Rice, Majestic Almond Cumin Pilaf)
Dahl Kits 250g (Traditional Jewelled Mung Dahl, South Indian Spiced Tomato Dahl, Creamy Green Pea Dahl)
Curry Pastes 240g (Thai Green, Thai Red, Butter Chicken, Satay Peanuts, Laksa Vegan, Rendang Curry, Korma Curry, Yellow Curry, Nasi Goreng Balinese, Sambal Vegan)
Savoury Bites Pre-Mix 200g (Onion Bhaji, Chickpea Koftas, Lentil Fritters, Bombay Burgers)
Foodservice
Turban Chopsticks' products are available in bulk packs for foodservice:
Curry Pastes 2.3kg (Thai Green, Thai Red, Butter Chicken, Satay Peanuts, Laksa Vegan, Rendang Curry, Korma Curry, Yellow Curry, Nasi Goreng Balinese, Sambal Vegan)
Savoury Bites Pre-Mix 2kg (Onion Bhaji, Chickpea Koftas, Lentil Fritters, Bombay Burgers)
Chutneys 2.3kg (Mango, Apple Chilli, Kale and Mint, Chilli Jam, Cauliflower, Tomato, Eggplant, Onion Pepper)
To make an enquiry or place an order, get in touch with Turban Chopsticks today.
---
More information about Turban Chopsticks
Turban Chopsticks Retail Guide
View the Turban Chopsticks Retail Guide Click here
Turban Chopsticks Foodservice Guide
View the Turban Chopsticks Foodservice Guide Click here
Thai Red Curry Laksa
An authentic, fragrant and spicy laksa noodle soup inspired by the aromas and spices of Thailand.
---