Upple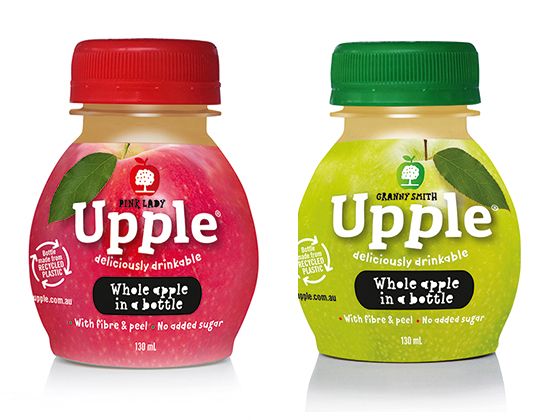 More Images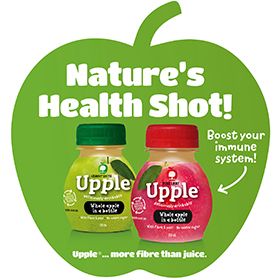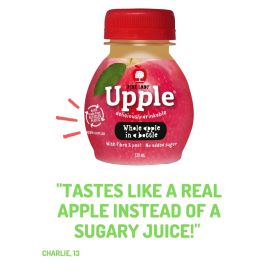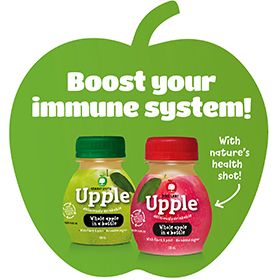 Upple
Distributors Wanted for Whole-Apple Beverage
Drink the whole apple!
Upple offers 'whole apple in a bottle'. They call it "whole apple goodness you can drink" because Upple is loaded with 99.9% whole Aussie apples plus a dash of vitamin C. Based in Pozieres near Stanthorpe in Queensland, the company delivers all the nutrients and fibre of their orchard-grown apples in a 130ml bottle. They say it's a satisfying, healthy snack more than it's a drink. Available in two varieties, every bottle contains the fibre and peel and no added sugar.
Handpicked, high-quality, whole apples
Not made from concentrate
Minimum 2g of fibre per serve
Fabulous fresh taste
More fibre than juice
100% recycled bottle
No added sugar
Third generation apple growers from the Granite Belt in Qld
Bottles made from 100% recycled plastic (rPET) and is also recyclable
Two flavours
Upple is available in Pink Lady and Granny Smith, two different flavour profiles but both infinitely drinkable.
Retailers
Introduce your retailer clients to Upple's points of difference: great-tasting, fibre-rich apple in liquid form, with no added sugar and nothing artificial. The vibrantly coloured, apple-shaped bottles will intrigue customers and once they taste Upple, they'll definitely be back for more.
Foodservice
Encourage your foodservice clients to add something new, local and fresh to their beverages menu. Upple can be added to a hotel minibar, vending machines, grab-and-go cabinets in cafes and even to cocktails, mocktails and smoothies.
If you are a Distributor with chill facilities for storage and distribution and would like to express interest in introducing this proud, family-owned brand to retailers and foodservice outlets, get in touch with Upple today.
Drink the whole apple
New Upple®, with more fibre than juice, is the deliciously drinkable way to consume more whole fruit.
---