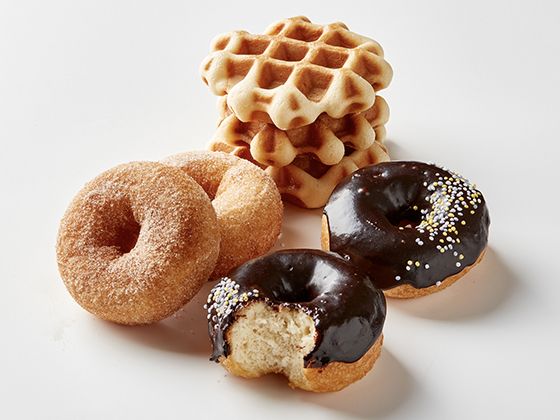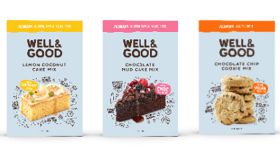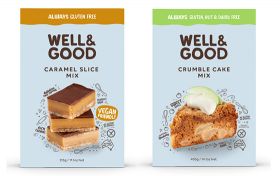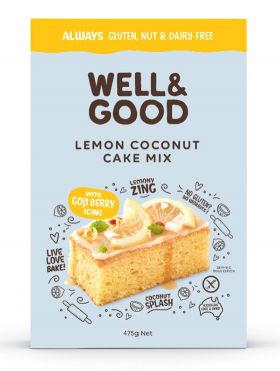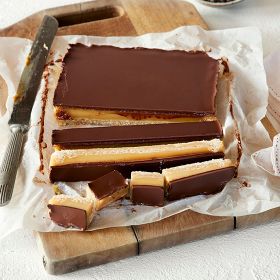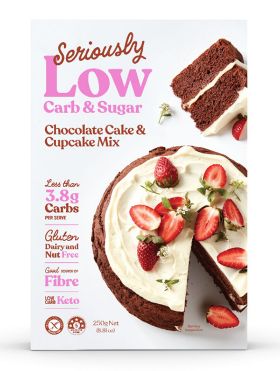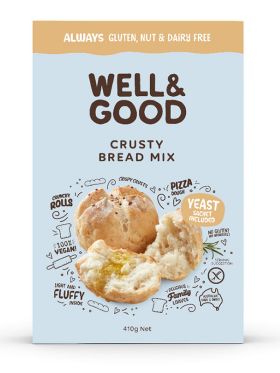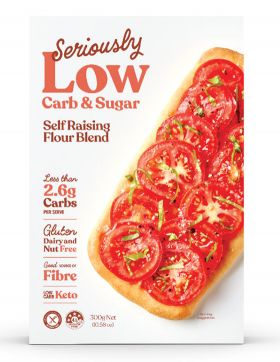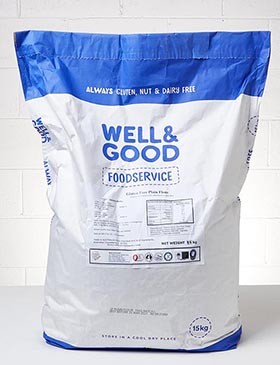 Well and Good Gluten Free
Well and Good Gluten Free
Providing trusted gluten free baking and easy meal options for your business
Well and Good's exceptional range of wholesale gluten and allergy free cake and bread mixes is available in retail size packs through to 15kg foodservice packages. There are also ranges like plant-based easy meals and vegan dessert options like whipping cream powder and dairy free vanilla custard.
Check out the brand new Seriously Low Carb range below, retail packs of low carb self-raising flour and baking mixes.
Well and Good's allow allergy sufferers to enjoy foods that they could normally miss out on. All their products are free from:
Gluten
Wheat
Dairy
Soy
Nuts
Egg free
Artificial colours
Gluten Free Baking Mixes
Home bakers will become your customers for life when they try products like:
Gluten Free Chocolate Mud Cake Mix – A chocolate lover's indulgence without the allergy symptoms. Versatile to use in brownies and cupcakes too.
Gluten Free Lemon Coconut Cake Mix – Luscious lemon cake with sweet, creamy coconut and finished with goji berry drizzle.
Gluten Free Banana Bread Mix – With 35% less sugar than the original banana bread recipe and considerably less sugar than other leading banana bread mixes.
Reduced Sugar Gluten Free Muffin Mix – Create moist muffins for morning or afternoon tea any time you like.
Reduced Sugar Gluten Free All Purpose Cake Mix – One cake mix and many gluten free variations. Add banana, carrot, zucchini or apple to suit your tastes.
Gluten Free Cup Cake Mix – Whip up yummy vanilla cupcakes that promise to be moist and totally moreish! Icing mix and sprinkles are also included in the box.
Gluten Free Marble Cake Mix – Irresistible marble cake mix with lush choc frosting.
Gluten Free Crumble Cake Mix – Winter baking is easy with our newest multi-purpose crumble cake mix; apple is a favourite amongst our clan, but pear, rhubarb, or berries will all make this cake a masterpiece. Melt in your mouth crispy cinnamon crumble tops it off delightfully.
Gluten Free Caramel Slice Mix – We've taken the classic Aussie caramel slice and made a mouth-watering free-from version. Each box contains a gluten free biscuit base, caramel mix for a rich middle layer, and chocolate for the topping. It's vegan-friendly and free from gluten, wheat, soy, and egg.
Gluten Free Crusty Bread Mix – Aside from bread loaves, you can make pizza bases, baguettes, ciabatta and rolls.
Gluten Free Wholesome Flour – A blend of brown rice flour, flaxseed flour and rice bran to increase the fibre and protein.
Gluten Free Self-Raising Flour – Get busy in the kitchen and make gluten free pancakes, crepes, profiteroles, choux pastry and bread.
Gluten Free Pastry Flour – Perfect for shortcrust or puff pastry that performs and tastes as good as any regular wheat-based flour.
Gluten Free Plain Flour – The answer to all your gluten free baking creations and favourite recipes.
Foodservice
Purchase bulk quantities of gluten free wholesale baking mixes and flours from Well and Good. Their premixes make it easy to cater for customers with dietary restrictions and with so much versatility, you can get creative and expand your menu.
NEW!! Seriously Low Carb Flour and Baking Mixes
Ditching the carbs from your diet doesn't have to mean your life will be devoid of bread, pizza and cake! Well and Good's Seriously Low Carb range of flour and baking mixes will bring all those goodies back into your life, without blowing your daily carb budget.
Suitable for low carb and Keto diets, each product is high in protein and fibre and free of gluten, dairy, soy, egg and nuts.
Seriously Low Carb Self-Raising Flour – Make a huge range of baked goods just like with regular SR flour; muffins, cakes, pancakes and anything else that demands an airy lift.
Seriously Low Carb Seeded Bread – Freshly bake buns and loaves to your heart's content and still keep those carbs at bay.
Seriously Low Carb Chocolate Cake & Cupcake Mix – Don't miss out on chocolate cake! This low carb cake mix is all you need to create chocolate cake heaven at home, without the sugar spike.
Seriously Low Carb Vanilla Cake & Cupcake Mix – Whip up a moist, decadent vanilla cake at home, without the sugar spike and carb load.
Well and Good's range of wholesale gluten free flours and baking mixes is available in retail packs and bulk foodservice packs.
Retailers
Stock Well and Good Seriously Low Carb Flour and Baking Mixes and Gluten Free Baking Mixes in your supermarket, dry goods store, delicatessen, health food store, specialty gluten free outlet or pharmacy. Your customers will appreciate the variety and versatility and will love the flavours and quality of each product.
For more information or to place an order, contact Well and Good today.
Gluten Free & Allergy Free Pastry
How To Make Gluten Free Donuts Filled With Dairy Free Cream
---