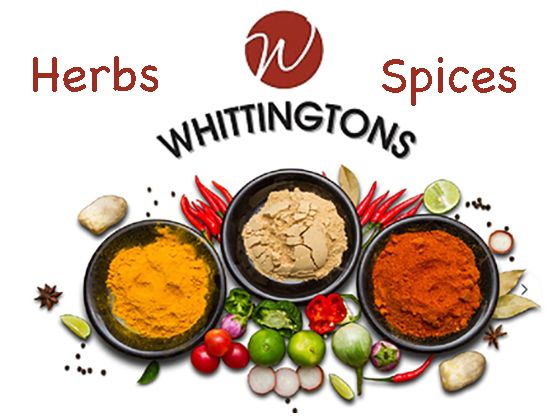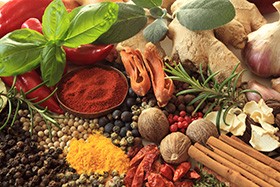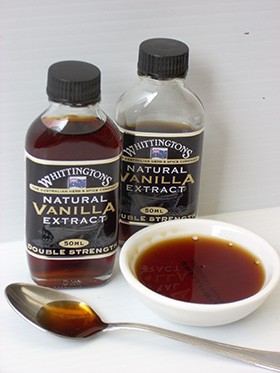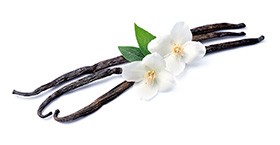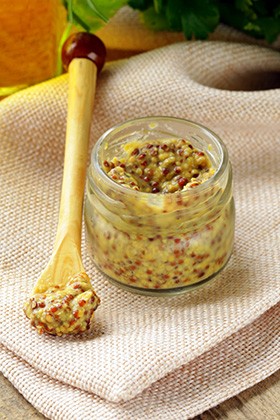 Whittingtons
Whittingtons
Wholesale herbs, spices and seasonings
Whittingtons are wholesalers/manufacturers of premium herbs and spices and have been blending only the freshest ingredients in Perth since 1975. The company takes pride in supplying customers with one of the broadest ranges of herbs, spices and salts. Wherever possible, they buy locally such as their ground coriander and coriander seeds which are 100% Australian.
The extensive range includes more than 150 herbs and spices, all blended in their own factory. Whittingtons also offers contract blending for clients across Australia.
No filling agents
No artificial colours
No MSG
No GM crops
100% pure and natural
Premium quality
Herbs and Spices
Some of the herbs and spices are available in multiple formats such as ground or whole. For more information or to request a full listing that features every product, contact Whittingtons.
Allspice, Aniseed, Basil, Bay Leaves, Bell Pepper, Caraway, Cassia, Cayenne Pepper, Celery, Chipotle Powder, Chive Flakes, Chive Rolls, Cinnamon, Cloves, Coriander, Cumin, Curry Leaves, Dill Seed, Dill Tips, Fennel, Fenugreek, Flake Salt, Garlic Flakes, Ginger, Juniper Berries, Kaffir Lime Leaves, Mace, Marjoram, Mint, Mixed Herbs, Mustard Powder, Mustard Seed, Nigella Seed, Nutmeg, Onion Flakes, Onion Salt, Oregano, Parsley, Peppercorns, Pickling Spice, Pimento, Poppy Seed, Rock Salt, Rosemary, Sage, Salt Granules, Fine Pink Himalayan Salt, Sesame Seed, Spaghetti Bolognese Spice, Sumac, Tarragon Leaves, Thyme, Turmeric, Picnic Table Salt, Picnic Chicken Salt, Picnic Pepper.
Blends
Expertly blended at Whittingtons, these spice blends will add effortless flavour to all your dishes.
BBQ Seasoning, Bouquet Garni, Butcher Seasoning, Cajun Spice, Chermoula, Chicken Salt, Chicken Spice Tandoori, Chilli Con Carne, Curry Powders, Dukkah Roasted, Five Spice Chinese, Garam Masala, Harissa, Jamaican Jerk Chicken, Lamb Seasoning, Lemon Pepper, Moroccan Spice, Paprika Hot, Pork Seasoning, Portuguese Chicken, Ras El Hanout, Taco Seasoning, Turkey Seasoning, Tuscan Seasoning, Vanilla Sugar, Vegetable Salt
Specialty Lines
Whittingtons also offer a range of specialty lines. Listed below is a taste of what they stock.
Choose from: Himalayan Pink Salt, Flake Salt, Spinach Powder, Lemon Peel, Saffron Strands, Vanilla Beans, Australian Truffle Salt, Chia Seeds, Beetroot Powder.
Gourmet Condiments
Whittingtons have a custom-built commercial kitchen where a range of gourmet mustards are produced, from your Flaming Chilli and Wholegrain, to Dijon. They specialise in contract manufacturing for companies around Australia, producing many types of unique mustards and sauces. Whittingtons also stock a range cranberry jams, cherries and old English fruit mince, all of which are produced in-house.
Natural Essences
Whittingtons stock a range of natural essences, all sourced within Australia. The range includes Vanilla Extract through to varied flavours such as Orange, Rum, Almond and Peppermint.
Medicinal herbs
Medicinal herbs feature in the Whittingtons line-up, from Chamomile flower to Orris root powder and many others. They have been supplying the herbal wellbeing industry across the country for many years and offer contract blending to sell to herbalists, naturopaths and retail outlets.
The medicinal range includes: Alfalfa, Burdock, Chamomile, Damiana, Dandelion, Gingko Biloba, Green Tea, Hawthorn, Licorice Root, Mugwort, Raspberry, Nettle.
For more information regarding your particular needs, contact Whittingtons.
Retailers
Turn to Whittingtons for your wholesale herbs and spices and know that you'll be receiving top quality, fresh products blended with pride and expertise. Ideal for independent grocers, greengrocers, butchers, delicatessens and health food stores.
Foodservice
Purchase herb and spice staples for your commercial kitchen in bulk quantities and have Whittingtons create special blends to suit your cuisine or menu. Ideal for cafes, restaurants, hotels and more.
Food manufacturers
Whittingtons can supply bulk wholesale herbs and spices for your food manufacturing needs. Talk to them about creating special blends for your specific requirements.
For more information or to place your first order, contact Whittingtons today.
---
More information about Whittingtons
Whittingtons Herbs & Spices Product List
A list of the various herbs & spices available from Whittingtons in Glass Jars, Shakers, Canisters, 1Kg packs, 5Kg packs, 25 Kg and larger quantities.
View Article