Xotik Smoothies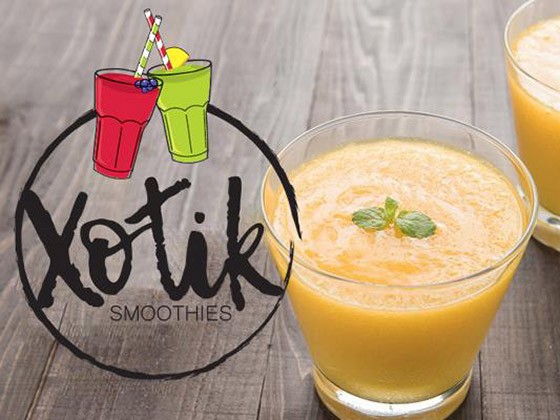 More Images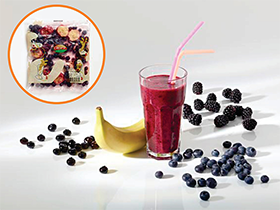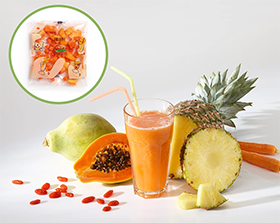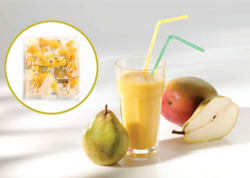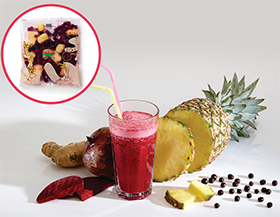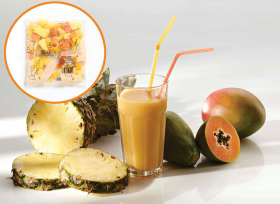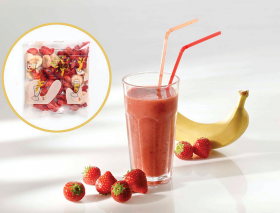 Xotik Smoothies
Real Fruit Smoothies with No Additives, Preservatives or Added Sugar
Xotik Smoothies are made from the highest quality ingredients and snap frozen within two hours of harvest to retain all the goodness and flavour. They're made without any unnecessary additives; that means no preservatives or added sugars and they taste every bit as good as if the fruits and vegies were just harvested. This quality smoothie product is supplied to a wide range of retailers throughout Melbourne.
Here's what's so great!
Variety of popular flavours
Consistent year-round price
Low setup cost
No additives or preservatives
Portion controlled
Point of sale materials provided
Minimal waste
Free delivery
How to make Xotik Smoothies
Pour 250ml of juice into a blender.
Add contents of a Xotic Smoothie sachet.
Blend for 30 seconds.
Pour into glass and serve.
Frozen Smoothie Packs
There's bound to be a flavour to suit your customers' tastes.
Fruit Smoothies
Acai Kick Smoothie
Berry Burst Smoothie
Mango Dream Smoothie
Pineapple Sunset Smoothie
Raspberry Heaven Smoothie
Strawberry Fantasy Smoothie
Vegetable Smoothies
Ginger Beets Smoothie
Passion Storm Smoothie
Green Reviver Smoothie
Raspberry Heaven Smoothie
Retailers
Talk to Xotik Smoothies about stocking their wonderful fruit smoothie products in your supermarket, delicatessen or health food store, cafe, restaurant, bar or children's play centre.
Foodservice
Xotik Smoothies can be used to create luscious drinks, cocktails and even desserts. The company can even help you by designing and supplying custom menus complete with your own branding. You only need to add your own pricing. Each product has its own versatile personality and can be turned into either a basic (and delicious) smoothie or you can add a splash of alcohol and have instant fruit slushies for grown-ups.
For more information or to place an order, contact Xotik Smoothies today.
---
More information about Xotik Smoothies
Xotik Smoothies Brochure
View the 2020 brochure. Click here