Yummy Direct Cakes, Slices & Muffins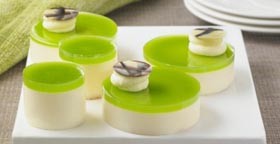 More Images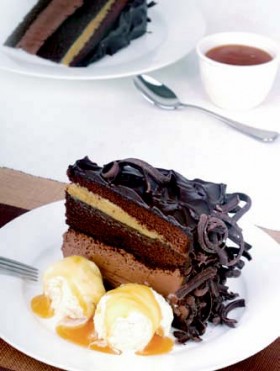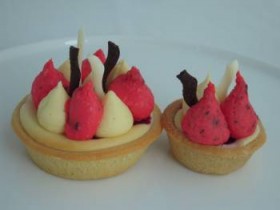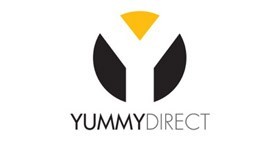 Yummy Direct Cakes, Slices & Muffins
For delicious, tempting wholesale cakes and slices, Yummy Direct has everything you need. Choose from sweet tooth-satisfying individual desserts through to decadent whole cakes that will make a brilliant impression at any party, the only problem you'll experience is what to choose for your customers.
Delivered frozen, this outstanding range of wholesale cakes and slices make long term storage possible. Simply remove from the freezer the quantity you require each day. You'll love the eye appeal and quality flavours of every product.
Decadent Cakes
Large and glamorous, these wholesale decadent cakes are perfect as an impressive birthday cake or cut into slices for individual serves.
Bailey's Cheesecake; Cookies N Cream Cheesecake; Carrot & Orange Cake; Gluten Free Choc Addiction Cake; Flourless Orange & Almond; Heaven Sent Nougat Cake; Lemon Meringue Tart; Mark's Cake; Tim Tam Chocolate Cheesecake; Tiramisu; Lemon Curd Tart; Honeycomb Caramel Cake; Raspberry & White Chocolate Decadence Cake.
Individual Desserts
With outstanding presentation and a stunning range of flavours, these wholesale individual desserts are ready to plate up and serve.
Bailey's Cheesecake; Cookies N Cream Cheesecake; Raspberry & White Chocolate Cheesecake; Chocolate Self Saucing Pudding; Sticky Date Pudding; Lemon Tart; Lemon Meringue; Baked NY Cheesecake; Passionfruit Mousse Cheesecake; Mark's Cake; Flourless Orange & Almond Cake; Gluten Free Caramel & Macadamia Cheesecake; Gluten Free Lime & Coconut Cheesecake; Gluten Free Lemon Baked Cheesecake; Gluten Free Chocolate Addiction; Gluten Free Baci Bombe; Gluten Free White Choc & Raspberry Bombe; Tim Tam Cheesecake; Toblerone Cheesecake; Cookies & Cream Cheesecake; Death By Chocolate; Wildberry Cheesecake; Lemon Tart; Lemon Meringue; Carrot Cake; Flourless Orange & Almond Cake; Petit Fours.
Muffins
Plump, fluffy and full of extravagance, these wholesale muffins are an absolute delight.
White Choc & Raspberry; Double Choc; Blueberry; Butterscotch & White Chocolate; Low Fat Lemon Poppy Seed; Nutella; Banana Caramel; Apple Cinnamon; Carrot, Walnut & Sultana. Also ask about Mini Muffins (White Choc Blueberry and Triple Choc).
Slices
Gorgeous to look at, irresistible to devour, Yummy Direct's range of wholesale slices is sure to please.
Caramel Slice; NY Brownie; Peppermint Slice; Lemon Slice; Macadamia Blondie; Low Fat Apricot Slice; Tim Tam Slice; Mars Slice; Choc Peanut Butter Slice; Rocky Road Slice; Redhead; Gluten Free Choc Walnut Brownie; Gluten Free Choc Raspberry Brownie; Gluten Free Caramel Slice; Gluten Free Peppermint Slice; Carrot Cake Slice; Choc Fudge Slice; Apple Cinnamon Slice; Apple Blueberry Slice.
Gluten Free Friands, Macarons & Muffins
Gluten free and entirely awesome, Yummy Sweets' range of Friands, Macarons and Muffins are available in a spectacular array of flavours.
Cupcakes & Mini Cupcakes
Yummy Sweets offers a range of colourful, flavoursome wholesale cupcakes and mini cupcakes that come with adorable kiddy decorations.
Banana Bread
Delectable wholesale banana bread comes straight from the kitchens of Mama Ka'z, and Rica Pastries. Top quality and full of goodness, it's perfect toasted or can be enjoyed simply spread with butter.
Mama Ka'z: Banana; Banana Walnut; Banana Blueberry; Pear & Raspberry; Mango Coconut.
Helen's European Cuisine: Precut; Banana Walnut; Raspberry, Banana & Pear; Date & Honey.
Rica Pastries: Banana Bread.
Also ask about Gluten Free Banana Bread.
Retailers
For top quality and long storage, Yummy Sweets' range of wholesale cakes and slices is unbeatable. There is a lot to choose from so you can turn over your stock and create surprise offerings on a regular basis.
Foodservice
Never be stuck for choice! Yummy Direct takes pride in its extensive range of wholesale cakes and slices. With plenty of gluten free options on the list, you can keep all your customers happy at once.
Contact Yummy Direct to discuss the perfect cakes and slices for your business.
---
More information about Yummy Direct Cakes, Slices & Muffins
Yummy Direct Product Catalogue
Browse the complete food service range via the current catalogue. Click here
Freeze!! Yummy Direct Offers Convenience, Quality and Service
Why on earth would you go to all the expense and effort of making your own cakes, slices, desserts and other sweet and savoury treats in-house when you can get it all delivered by Yummy Direct? Click here