Yummy Direct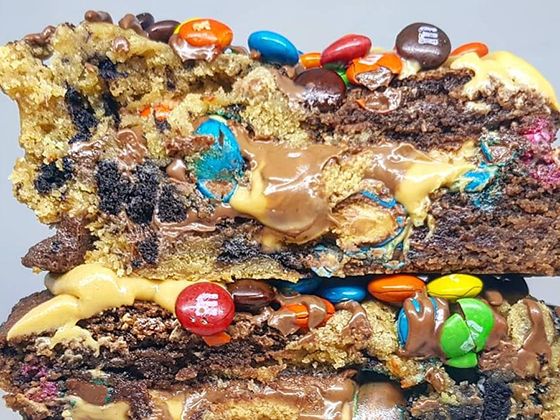 More Images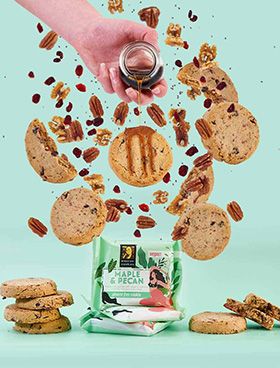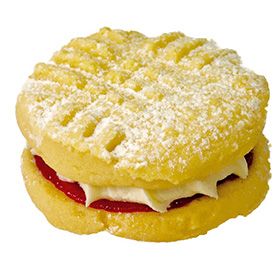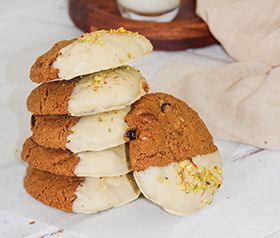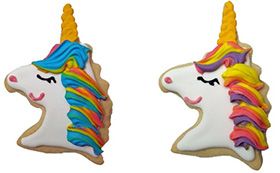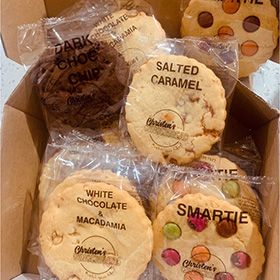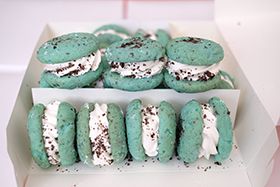 Yummy Direct
Wholesale Biscuits and Cookies
Yummy Direct has been in the business of supplying quality wholesale café foods to Brisbane and south-east and regional Queensland for many years. Their wholesale biscuits and cookies range showcases some of Australia's most well-loved café cookie brands including Christen's Gingerbread, Byron Bay Cookies, Cookie Concepts, Madhouse Bakehouse, The Scottish Baker and Kitchen Remedy. It includes miniature cookies, café cookies, individually wrapped and gluten free biscuits and cookies, and Yummy Direct can also supply cookie jars and retail stands.
Byron Bay Cookies
Baked by cookie lovers, for cookie lovers, the range is crafted with passion and baked to perfection using luscious ingredients and harmonious flavour pairings. Many are available gluten free and individually wrapped and Yummy Direct can supply glass jars and Perspex stands.
Dotty Cookies; Anzac Cookies; Date and Ginger Cookies; Granola, Blueberry and Chia Cookies; Milk Choc Chunk Cookies; Sour Cherry Cheesecake Cookies; Fig and Pecan Cookies; Rocky Road Cookies; Dark Choc Mint Brownie Cookies; Tropical Mango Passionfruit Cookies; Dotty Cookies; Milk Choc Chunk Cookies; Triple Choc Fudge Cookies; White Choc Macadamia Cookies; Maple Pecan Cookies; Triple Choc Fudge Cookies; Butterburst Bites; Sticky Date and Ginger Cookies.
Cookie Concepts
Producing gourmet cookies handcrafted with passion, Cookie Concepts is a family-owned business that bakes and decorates every morsel to perfection.
Unicorn Cookies; Dinosaur Cookies; Clown Fish Cookies; Happy Face Cookies; Large Monte Carlos; Large Jam Hearts; Strawberry Yoyos; Coffee Yoyos; Gluten Free Florentines; Pistachio Yoyos; Vanilla Yoyos; Red Velvet Yoyos; Salted Caramel Yoyos; Gluten Free Toffee Crisp.
Naked Bakery
Naked Bakery's gluten free and vegan cookies are half-dipped for extra eye appeal and flavour.
White Choc Cinnamon Cookie half dipped in white chocolate; Double Choc Cookie dipped in dark chocolate.
Doughhouse
Doughhouse's signature cookie pies are a cookie exterior stuffed full of decadent fillings!
Biscoff; Reese's Cup; Crazy for Caramilk; Vegan Gluten Free Snickr'd; Red Velvet Oreo Nutella; Nuts for Nutella.
The Scottish Baker
Based in Brisbane, The Scottish Baker originates from a farmhouse bakery in the Loch Ness village of Drumnadrochit in Scotland. They offer handmade treats, just like Nana used to make.
Empire Biscuits; All Butter Shortbread; Oaty Vanilla Creams.
Christen's Gingerbread
A proudly 100% Australian owned and operated specialty gingerbread and shortbread manufacturer offering gluten free and individually wrapped options as well.
Wrapped Smartie Cookie; Wrapped Salted Caramel Cookie; Wrapped Mixed Gingerbread; Wrapped Dark Choc Chip Cookie; Wrapped White Chocolate & Macadamia Cookie; Wrapped Gluten Free Gingerbread.
The Bake List
Based in Brisbane, The bake List pride themselves on providing Gluten Free & Vegan Desserts for everyone.
Vegan Oreo Melting Moments; Vegan Red Velvet Melting Moments; Vegan Funfetti Melting Moments; Vegan Salted Caramel Melting Moments; Vegan Kingston Biscuits
Retailers
Count on Yummy Direct to deliver the freshest, most delicious array of wholesale cookies and biscuits that your customers will adore. With plenty of gluten free and individually wrapped options on offer, there's sure to be something in the range to suit your customers' tastes.
Foodservice
Cafes and restaurants love Yummy Direct for the sheer range of wholesale cookies and biscuits on offer. The company takes pride in its extensive array and customer service excellence.
Contact Yummy Direct to discuss the most suitable range of cookies and biscuits for your business.