Wholesale Kitchen Ware and Table Ware Suppliers
Counter top sales, point of sale, impulse buys and add-on purchases can really help your bottom line. Delight and surprise every customer with a range of add-on products; kitchen ware and table ware that will add unexpected dollars to your bottom line.
Eco Chopping Boards are made from genuine, sustainable camphor laurel in beautiful Byron Bay. Naturally anti-bacterial, they are wonderful for kitchen uses as cutting and chopping boards however they also deserve high visibility on buffets and for table service where they double as gorgeous platters. Look for the Eco Chopping Boards logo to guarantee quality and that you are getting the only Byron Bay made chopping...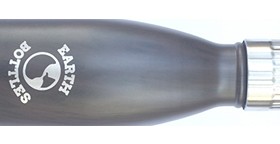 Earth Bottles are out to save the world, one reusable bottle at a time! With their elegant good looks and infinitely practical design, they make hydration stylish and sustainable. Choose from pale or ebony faux wood and do your little bit for the environment.
Fressko presents stylish, practical and convenient glass flasks for porting water, fruit-water, hot or iced tea, hot or chilled coffee or juices when on-the-go. Double walled for safety and to maintain the contents' temperature, they feature a beautiful bamboo, leak-proof lid. Made from chemical free, pure glass, Fressko Flasks won't taint or contaminate contents.