Australian Pure Fruits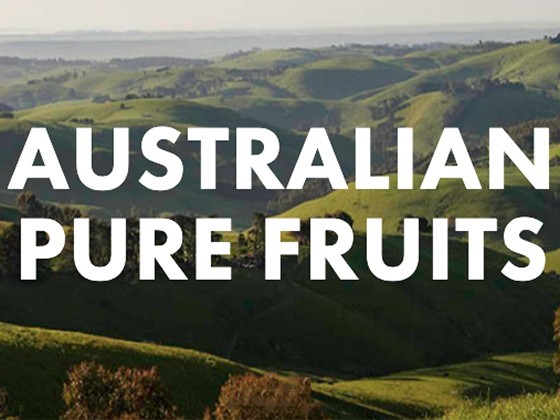 More Images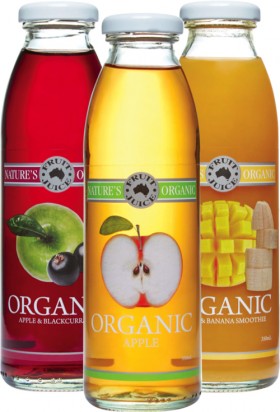 Australian Pure Fruits
Wholesale Organic Fruit Beverages
Australian Pure Fruits is an Australian manufacturer of organic fruit juices.
Nature's Organic Juices
Made from quality ingredients, NASAA Certified Nature's Organic is Australia's favourite organic juice choice. Customers purchase with their eyes first. Presented in attractive 350 ml glass bottles which provide an enticing display in your fridges.
Organic Tropical
Organic Apple & Guava
Organic Pineapple
Organic Apple
Organic Mango & Banana Smoothie
Organic Apple & Blackcurrant
Organic Orange
Retailers
Purchase your wholesale organic fruit juices from the manufacturer, Australian Pure Fruits, knowing the quality will be second to none. Keep a good selection on display to satisfy your thirsty customers looking for a healthier alternative to soft drinks.
Foodservice
Choose Australian Pure Fruits' wholesale organic juice beverages for your café, bar, restaurant, hotel, resort or other foodservice outlet. Serve simply with a straw or embellished in a tall glass with ice, or create luscious, juicy cocktails and mocktails.
For more information or to place an order, contact Australian Pure Fruits today.
---
More information about Australian Pure Fruits
Interview - Roger Gentile - Australian Pure Fruits
Thirsty customers demand variety, pizzazz and that their dietary considerations are accommodated. We spoke with Roger Gentile, National Sales Manager of Australian Pure Fruits and found out how his brand offers plenty of different options, all made right here in Australia. Click here