Carême Pastry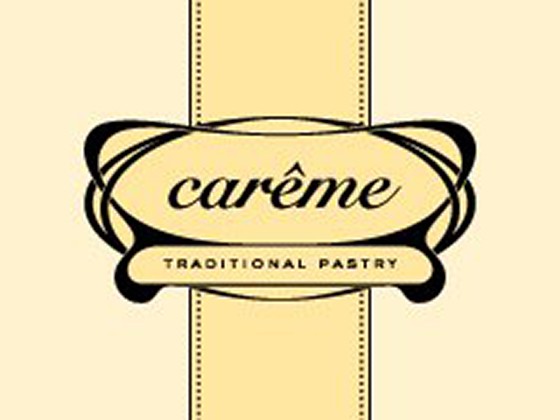 More Images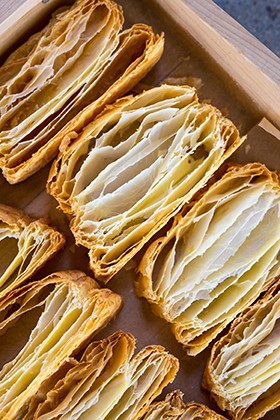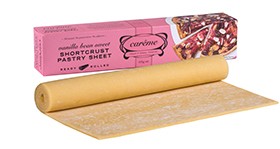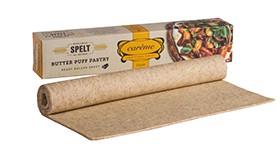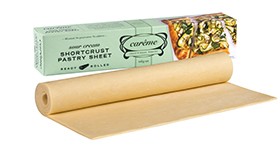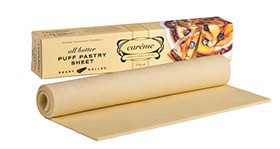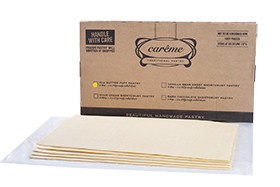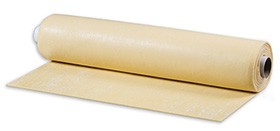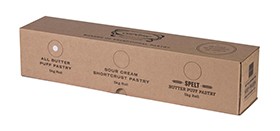 Carême Pastry
Ready-to-use pastry dough.
Australian-made, preservative-free butter pastry. Carême was founded in 2005 to supply an artisan range of high-quality butter pastry products to home cooks, chefs and the food service industry. Our premium pastry is made using traditional methods with all-natural ingredients that create an unparalleled flavour, texture and lift.
Our Difference
Carême is a family-run business based in the picturesque Barossa Valley, South Australia. We are proudly Australian made and owned.
Butter tastes better
Carême's preferred fat has always been butter. Sourced from New Zealand, butter gives our pastry an impressive lift, a flaky texture and a superior mouthfeel and taste.
More lift from one sheet
Our market leading butter puff pastry creates an impressive 9cm lift from a single sheet. This means you use less product to get a great result, saving you money without compromising on quality and flavour.
Easy to use
With Carême pastry ready-to-use sheets and rolls, you can save money on labour and time in the kitchen without sacrificing the quality of your dishes.
Made to exacting standards
Carême combines artistry with science in the production of our pastry doughs. Our team's technical expertise, experience and artisan skillset ensures a consistently superior product in every batch of dough.
Quality, all-natural ingredients
Carême uses only the highest quality, all-natural ingredients in our pastry doughs. We don't use any stabilisers, relaxants or additives that are commonly used in mass pastry production.
High food appeal
Carême makes cooking easy for anyone in food service, from a trainee to an experienced chef. We do the hard work for you by creating an exceptional ready-to-use pastry that frees up your time to focus on creating amazing dishes for your clientele.
Products
At Carême, our dedicated, pastry-loving team work hard to ensure we create premium quality, artisan butter pastry fit to meet the most exacting food industry standards. We use only the highest quality all-natural ingredients, including free range eggs, real vanilla and local flour. Our ingredients are also free from artificial colours, flavours, preservatives and additives.
The Carême food service range:
Butter puff 5kg & 2.5kg
Sour cream shortcrust 5kg & 2.4kg
Spelt butter puff 5kg
Sweet shortcrust 2.3kg
The Carême retail range
Butter puff (12 x 375g)
Sour cream shortcrust (12 x 445g)
Spelt butter puff (12 x 375g)
Sweet shortcrust (12 x 435g)
---
More information about Carême Pastry
Quick and easy puff recipes with Careme
Quick and easy mid week meal ideas from Careme Pastry. Click here
Careme Pastry
Careme Pastry is a family run business that specialises in high quality, ready-to-use wholesale pastry dough for use by domestic and professional cooks. Learn more about Careme Pastry and the high praise that has come from esteemed chefs. Click here