Cookie Man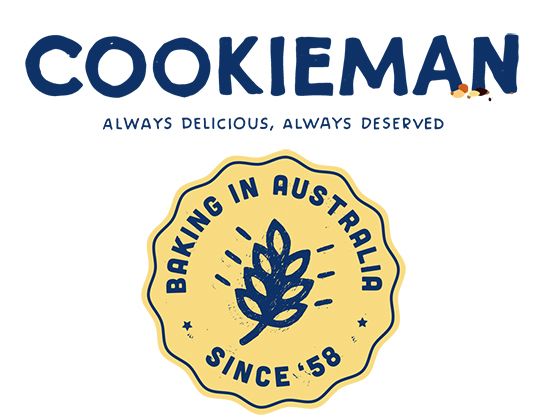 More Images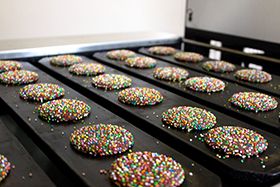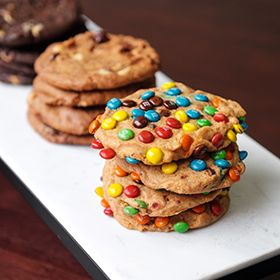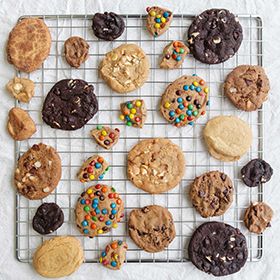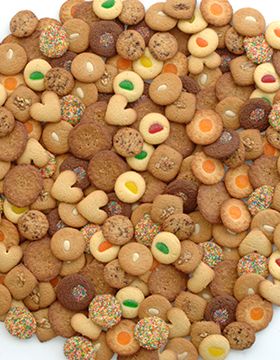 Cookie Man
Contract Manufacturing - Biscuits and Cookies
Since 1958, Cookie Man has been baking scrumptious wholesale biscuits and cookies that, today, are popular right across Australia. Consumers love the traditional, home-style recipes and flavours and businesses appreciate that the company is 100% Australian, with all products made in Australia using as many local ingredients as possible.
Cookie Man offers a flexible contract manufacturing service for businesses seeking to have their very own range of biscuits and cookies. The company, which specialises in cookie dough and baked cookie products, works with businesses of all sizes to deliver exceptional quality food solutions. All products are produced in Cookie Man's SQF and HACCP certified facility.
Chewy, Crunchy or Crumbly, we can do it.
Formats available
Bite Sized Biscuits– Ranging from 4g to 8g for the café industry to offer as a complementary option with purchase.
Café Cookies – Any size cookie can be created to specific recipes and bake specifications.
Cookie Dough – Frozen, Refrigerated or Ambient – Edible and Bakable – options of Ice-cream manufacturing. Bake Cookie Man cookies in-house for the ultimate sensory temptation in your business. Frozen cookie dough is also available in tubs for retail sale. Quantities range from 100kg to 1,000kg.
Baked Biscuits – Cookie Man can bake any size product in regular shapes, e.g. round, star, square or flower, from 4g to 100g per piece. Cookies can be topped with any bake-stable product.
Packaging options
Discuss your packaging requirements with Cookie Man. They offer bulk packaging for foodservice, flow wrapped trays, vertical bag filling and individual packaging options for retail.
Capabilities
With more than 150 years of combined expertise on staff, Cookie Man are industry leaders in R&D. As such, their capabilities include:
Bars and shaped product
Recipe development
Direct to store distribution
3PL services
Seasonal gifting
Wire cut
Knife cut
Packing
Depositing
Baking
Talk to Cookie Man today about creating a customised range of wholesale cookies and biscuits for your business.
---
More information about Cookie Man
Interview - Michael Elligett - Cookie Man
The humble cookie is not so humble when you hear about it from Michael Elligett, General Manager of Cookie Man. Read on to discover how this brand has progressed through the decades to become one of Australia's top suppliers today. Click here
Cookie Man Factory
View how it all works in the Cookie Man factory.
---