Custom Coffees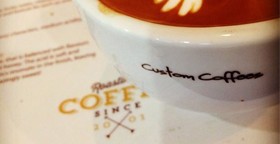 More Images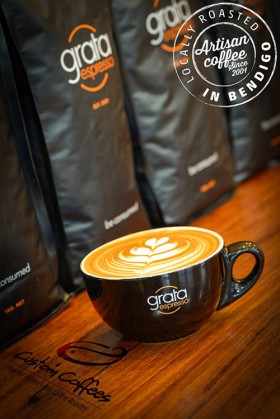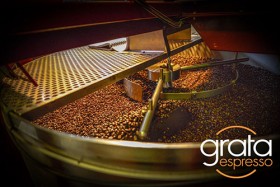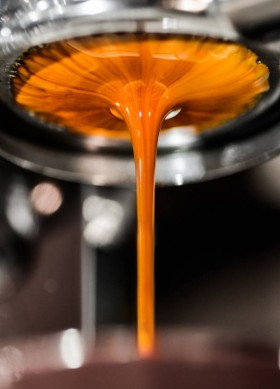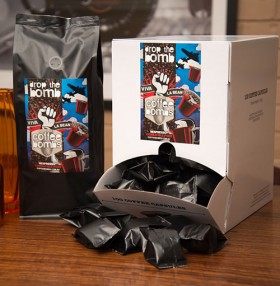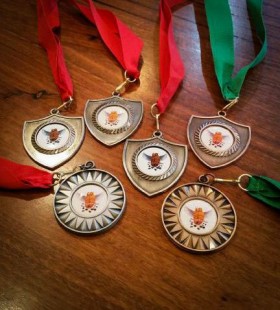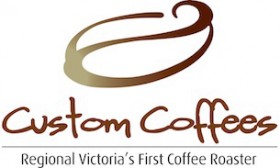 Custom Coffees
Custom Coffees was established in late 2000 and was the first coffee roasting company outside of Melbourne, originally known as Grata Gourmet Coffees. Today, their artisan wholesale roasted coffee business operates out of a larger factory location in East Bendigo. The company enjoys a reputation for outstanding coffees, ethically sourced from around the world, and a customer service ethos and support structure that large national roasters simply cannot deliver.
They now supply award winning coffee to nearly 250 cafes, restaurants and clubs across Australia. Thanks to their regional location, they can provide their clients with the freshest coffee through small-batch roasting and meeting delivery expectations that are difficult for industrial roasters.
Custom Coffees' owners have an authentic appreciation for the complex characteristics of coffee, together with absolute attention to detail when roasting and blending bean varieties. They say that once you've tasted their coffee, you'll understand why they're not just regional Victoria's first coffee roaster, they're regional Victoria's premier coffee roaster.
Coffee Blends
Coffee blends you can rely on for consistency, flavour and depth, all skilfully roasted by Custom Coffees' Master Roasters. For more in-depth tasting notes, see the website.
Milan Blend (mild) – A blend of 6 origins. A medium roast, 100% Arabica blend including origins from Guatemala, Brazil, Tanzania and Sumatra.
Monaco Blend (mild) – A very special limited production blend that is a true self drinker. Smooth, rich, soft, & full.
Rumba Blend (mild) - Richly flavoured, with deep, fruity notes, chocolate and a touch of vanilla. Excellent balance and texture for such an aromatic coffee.
Alchemy Blend (medium) – A complex blend of 11 different origin beans, all synchronised to form a creamy espresso with thick golden crema.
Carmelo Blend (medium) – A medium roast Arabica blend with balanced flavour and acidity.
Classic Blend (medium) – Named for the richly fragrant flavours these classic Arabica beans produce.
Farmhouse Blend (medium) – Full flavoured, 100% Arabica blend with deep, fruity notes, rich soft chocolate and a touch of vanilla.
Bombora Blend (strong) – Full bodied and very full flavour, a deep, rich and smooth mocha style with caramel aroma.
Divina Blend (strong) – A big coffee with satisfying depth from a high roast style, strong aromatics and a velvet texture.
Symphony Blend (strong) – Full, rich chocolate characters that are sweet and well balanced from front to back palate. An exceptional espresso.
Vespa Blend (strong) – Full, rich chocolate characters, sweet and aromatic and well balanced from front to back palate.
Fairtrade Coffee
Custom Coffees proudly buy Fairtrade coffee beans and roast them to the same high standards as their house blends. They offer a range of Fairtrade single origin and custom blended coffee, many of which are also organically grown. More in-depth tasting notes can be found at Custom Coffees' website.
Fairtrade Comfort Blend (mild) – A medium strength espresso blend with silky smooth texture and balanced acidity.
Fairtrade Organic East Timor Maubisse (mild – single origin) – A classy single origin, roasted to fully develop rich flavours and natural sweetness.
Fairtrade Organic Soul Blend (medium) – Award winning at the 2014 Golden Bean Awards in Queensland. 100% Arabica, Fairtrade Organic blend. A popular coffee that is rich and smooth, with perfect balance.
Fairtrade Organic PNG Purosa (medium – single origin) – Medium/strong certified Fairtrade organic coffee. An excellent single origin coffee for flavour notes, aroma, balanced acidity and body.
Fairtrade Organic Veluto Blend (strong) – A superb blend, a full roast that's smooth and satisfying, rich in sweetness and sophisticated flavours with a soft butter aroma and long complex finish.
Fairtrade Organic Seven Blend (strong) – Silky smooth with deep sweet characters of chocolate, caramel/vanilla, a hint of berry and a clean round finish. A blend of 7 certified Fairtrade organic coffees.
Decaf Coffees
For those who love their coffee but want to limit their caffeine intake, Custom Coffees' Swiss Water decaf coffee blends are processed in an environmentally-friendly, chemical free manner and are 99.9% caffeine free.
Swiss Water Decaf – Genuine Swiss Water process, no chemicals and the flavour is excellent.
Swiss Water Decaf Cascadia Blend – A blend of Bolivian, Guatemalan and unwashed Sumatran grade 1 Arabica, decaffeinated at Swiss Water in Vancouver, Canada. Sensational flavour!
Nespresso Compatible Capsules
Fresh roasted, award winning artisan coffee is loaded into Nespresso compatible coffee pods.
Atomic – Custom Coffees' strongest pod for a big kick!
Cluster Bomb – A medium strength pod for less damage.
Dud – Swiss Water decaffeinated pod.
Custom Coffees can also supply Prana Wet Chai and Drinking Chocolate.
The Custom Coffees website features more in-depth tasting notes for a greater description however you can simply call the company to enquire. The staff will be only too happy to provide you with more information and to assist you in selecting the right blend for your particular needs.
To place your first order or to talk about the kind of coffee that will be perfect in your café, restaurant, hotel or other operation, contact Custom Coffees today.
---
More information about Custom Coffees
Interview - Andrew McDonald - Custom Coffee
Australians really take their coffee seriously, so it's reassuring to know that regional Victorian brand Custom Coffees does too. The first coffee roaster in their region back in 2001, they have won multiple awards and place enormous emphasis on service as well as quality. Director, Andrew McDonald enlightened us about the business and the precious bean. Click here