Dark City Foundry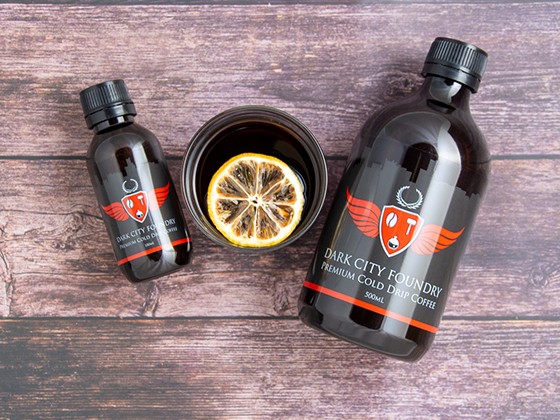 More Images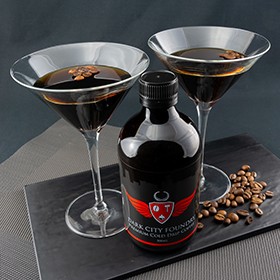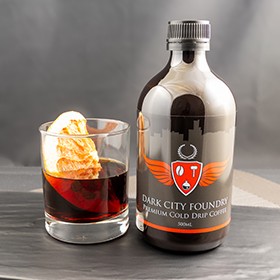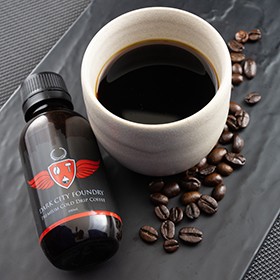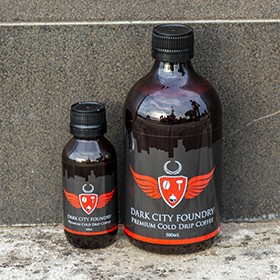 Service Area Australia Wide
Dark City Foundry
Wholesale Cold Drip Coffee
Dark City Foundry has perfected the art of cold drip coffee. They take pure cold water and slowly percolate it through a column of coffee grounds over 10 hours at 7 degrees. Nothing else is added!
The cold drip process extracts fewer acidic and bitter compounds from the coffee bean. The result is a lighter, less bitter flavour with more floral notes.
Smooth flavour, no bitterness and no need to add milk and sugar to mask bitter flavour
No added sugar
No added preservatives
Just two ingredients – ground coffee and filtered water
10-hour cold drip process
8-week shelf life
Flavour profile: caramel, chocolate and almonds
Perfect for espresso martinis
Suitable for vegans
Proudly made in Melbourne
Cold Drip Coffee
100ml bottles – The ideal size to grab and go, take to the gym, camping, cycling and anywhere where a shot of coffee will be just the ticket, but there's no equipment around to make it. Each 100ml bottle contains two serves of Dark City Foundry's smooth, satisfying cold drip coffee. Keep refrigerated for a refreshing shot or swig at whatever temperature is convenient.
500ml bottles – Keep a plentiful supply of Dark City Foundry's cold drip coffee on hand in the fridge and it'll be there for you on demand. It'll keep in the fridge for up to 8 weeks from receipt and for 2 weeks once opened. Each 500ml bottle contains ten serves. Also available in 6-packs.
Retailers
Offer your customers real choice in their coffee options. Stock Dark City Foundry's cold drip coffee in your supermarket, convenience store, deli, food hall or greengrocers. Offer taste tests so customers can experience the smooth flavour for themselves.
Foodservice
Serve cold drip coffee by Dark City Foundry in your café, restaurant, juice bar, hotel, pub or bar. It can be used as an ingredient in cocktails, mocktails, bulletproof coffee, iced coffee, affogato and even desserts and smoothies. Make delicious coffee ice cream, espresso martinis and even hot coffee with a little liqueur added.
For more information or to place an order, contact Dark City Foundry today.
---
More information about Dark City Foundry
Interview - Anita Brodian - Dark City Foundry
Cold brew was the latest, greatest thing in coffee and now, cold drip coffee has earned its stripes. We spoke with Anita Brodian, Owner and Chief Caffeine Officer at Dark City Foundry and discussed what makes it so special. Click here