Eco Food Boards
More Images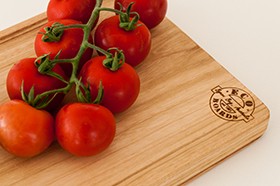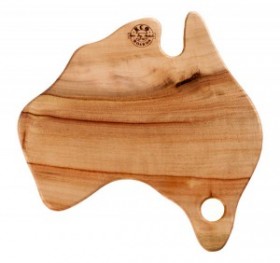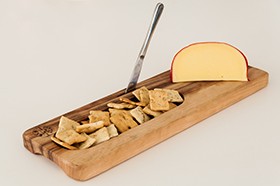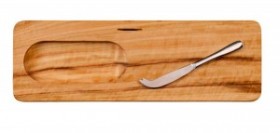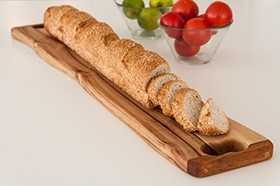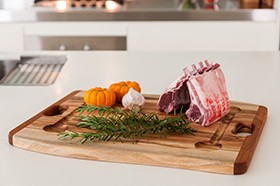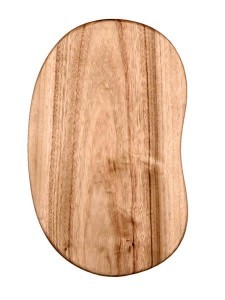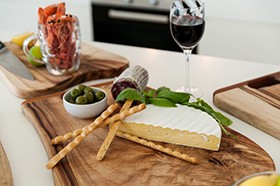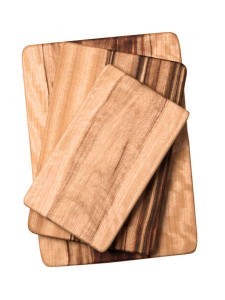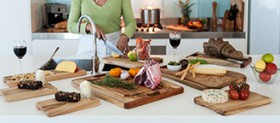 Eco Food Boards
Australian Handcrafted Solid Timber Chopping & Food Boards
Eco Food Boards is an all-Australian business handcrafting solid timber chopping boards in gorgeous Byron Bay. The boards are made of camphor laurel timber to create free flowing forms and shapes and enabling them to be used in multiple ways in kitchens or restaurants anywhere in the world.
The beauty of camphor laurel is not just its good looks but also the fact that it is naturally anti-bacterial. Enjoy many wonderful virtues of Eco Food Boards and showcase your foods in a simple but elegant way.
Grown, milled and made in beautiful Byron Bay
Naturally occurring fresh scent
Made from a single piece of timber
All boards have their own care instructions and timber information
100% Australian made by a 100% Australian owned company
Certified sustainable
Naturally anti-bacterial
Kiln-dried timber provides a better quality product
Handcrafted, no two boards are the same
Purchase of the produce assists in native forest regeneration and recreating the local natural habitat
Unique shape and unique colour
Eco Food Boards can be used for cutting, chopping and slicing and they also perform beautifully as attractive platters for cheeses, antipasto or breads with dips.
Simply care for these boards by washing in warm soapy water before first use and oil with a light vegetable oil. Always hand wash in warm soapy water and oil every three months.
The range
Whilst you will never find two Eco Food Boards the same, the company makes a range of styles that will fulfil many different purposes in domestic and commercial kitchens and dining rooms.
Coorabel
20cm wide x 70cm long x 2.5cm thick. A lovely plank style with elegant curves.
Australia
25 x 35cm with a strategic hole just above Tasmania that makes it easy to hold and carry.
Bangalow
25 x 35cm. The perfect size for a single serving of soup with bread or a hearty sandwich with 'fixins'.
Byron Bay
30 x 43cm. Generous and abundant, ready to take on a two-person serving size with flair.
Main Arm
25 x 40cm. Like a square artist's palette, it features smooth curves and a round hole for carrying.
Broken Head
27 x 38cm. Imperfect rectangle shape adds to its natural appeal.
Coopers Shoot
33 x 43cm. Lovely and rectangular with ample space for plenty of bowls of goodies.
Dunoon
38 x 50cm. Chop chop to your heart's content with lots of room to set aside ingredients before cooking.
Federal
42 x 60cm. Sympathetic leanings give it loads of character. Gorgeous grain and end stripes make it so stylish you won't want to cover it up!
Lennox Head
40 x 50cm. Features an attractive in-laid groove design to catch crumbs or juices.
Rosebank
15 x 45cm. Little cutie for serving cheese, olives or a sturdy dip.
Mullumbimby
20 x 60cm. Smooth and long, ideal for baguettes or for lining up fresh sushi.
Teven
30 x 90cm. Fashioned with a small, protruding handle, this one is reminiscent of a butter pat board.
Mooball
32 x 45cm. Quirky name, sensual shape.
Goonengerry
25 x 90cm. Slender and irregular and very easy on the eye.
Ewingsdale
38 x 50cm. Unevenly shaped so you can place foods according to their flavour or shape dimensions.
Eureka
20 x 80cm. Plank-style for cheese logs, dessert logs or salamis.
Ocean Shores
25 x 35cm. For those who prefer order, Ocean Shores is quite rectangular with sweet rounded corners.
Possum Creek
20 x 33cm. Dreamily curvy with an abundant jellybean shape.
Corndale
36 x 50cm. Effortless, smooth rectangular shape with single hole for carrying.
Brunswick
15 x 60cm. Long and slim, cut to optimise the natural shape of the grain down the length of the board.
Newrybar
15 x 25cm. Compact and pretty, rectangular lines with rounded corners.
Nimbin
20 x 30cm. Rectangular with rounded corners.
Retailers
Showcase Eco Food Boards in your store as gift purchases or professional quality chopping boards for foodies who enjoy using premium products. Shine a spotlight on the range's Australian roots and the fact that the wood they use is sustainable and genuine camphor laurel. Position with cheeses, dips, chutneys, breads and other complementary products. Ideal for gift stores, homewares retailers, kitchen builders and speciality food stores.
Foodservice
Present your beautiful foods on these exquisite camphor laurel boards. They can be used to dress up a buffet, to serve individual meals or to create abundant share platters. Or, use them in the kitchen and enjoy their anti-bacterial properties and versatile sizes and shapes.
Look for the Eco Food Boards logo to guarantee quality
and that you are getting the only Byron Bay made chopping board
---
More information about Eco Food Boards
Interview - Rebecca Klein - Eco Chopping Boards
Turning a weed into a coveted and highly practical kitchen tool seems like fantasy material. But Eco Chopping Boards are doing just that. When their local State Forests were trying to eradicate Camphor Laurel trees to allow the native trees to thrive, Manager Rebecca Klein tells us that they decided to give this weed a noble purpose in life. Click here