Green Bean Coffee Australia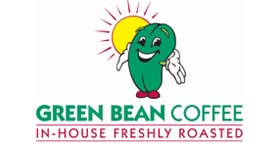 More Images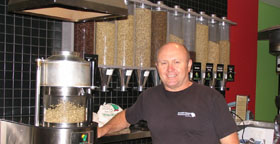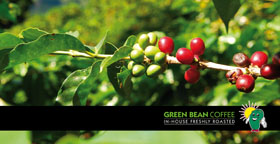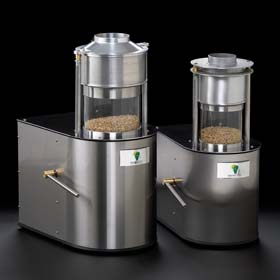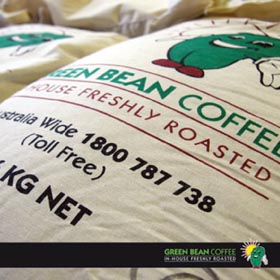 Green Bean Coffee Australia
Green Bean Coffee gives cafés the ability to tailor the taste and quality of the coffee that they roast for their customers. They supply a dazzling array of coffee beans sourced from the world's prime coffee growing regions. Available as green beans so you can roast them yourself in-house, or roasted if you prefer.
Roast your own coffee in full view – and aroma – of customers
In addition to supplying a massive inventory of green beans from all over the world, Green Bean Coffee can also supply an attractive in-house coffee roaster that you can position in your café itself. It takes up about the same footprint as your panini press and, being fully automatic, is incredibly easy to use.
Imagine being able to roast your own beans on the premises, in full view of customers, and fill the air with the tantalising aromas of freshly roasted – not just freshly brewed – coffee. Create a deeper sensory experience instore and your customers will consider yours their favourite go-to café!
Anyone can write "Freshly Roasted" on their shop front but who can argue with a coffee roaster sitting in your shop, roasting the coffee from green to brown over 10 minutes and filling the air around your café with the aroma of fresh coffee. That's credibility.
The wholesale coffee
Purchase green or roasted. See Green Bean Coffee's website for full descriptors of each variety including flavour profiles and information on how and where the beans are grown. Available in 1kg, 2kg, 5kg and 16kg quantities.
Brazil – Cerrado; Daterra; Organic; Santos; Water Decaf
Colombian – Excelso; Organic; Organic Decaf; Supremo; Water Decaf
Costa Rica – La Lapa; RFA; Tarrazu
El Salvador – Bourbon
Ethiopian – Djimmah; Harrar; Limu; Yirgachaffe
Fairtrade – Bolivian Organic; Ethiopian Harrar Organic; Ethiopian Limu Organic; Honduras Organic; Indonesian Mandheling Organic; Nicaraguan Organic; Organic Blend; Peru Organic; Peru Organic Decaf; Sumatran Organic; Timor Organic
Guatemala – Antigua; Huehuetenango; Organic
Hawaiian – Kona
Honduras – Organic
House Blends – 1 to 10
Howe Australian Arabica
Indian – Cherry Robusta; Kaapi Royal; Pearl Mountain
Indonesian – Blue Batak; Mandheling; Mandheling Kuda Mas; Mandheling Organic; Robusta
Jamaican - Blue Mountain
Java – Arabica; Blawan
Kenya – AA; AA Lena; Masai
Mexican – Kassandra RFA; Organic RFA Decaf
Monsoon Malabar
Nicaraguan – La Bastille; Maragogype; Matagalpa
Nihuta Triple Picked
Organic Blend
Panama RFA
Peru Kontiki
PNG – Kimel; Organic; Peaberry
Rainforest Alliance Blend
Rawandan Arabica
Sulawesia Toraja
Tanzanian Arabica
Ugandan – Bugisu; Robusta
Wirui Estate
Zambia Terranova
Cleanskins coffee
If you'd like to order coffee without a logo from Green Bean Coffee, you are welcome to enquire about "cleanskins" coffee, which they will only roast to order. The company guarantees that any roasted coffee orders will be shipped with 48 hours and they ensure it is deliverer to all metropolitan areas of Australia the following day after pickup. You could literally have coffee delivered that is still too fresh to use!
Retailers
Whether or not you serve coffee in your store, you can roast green beans to perfection right there before your customers' eyes. Draw people in to follow their noses and find out where that irresistible aroma is coming from. You may like to offer tastings or it may be a wonderful conversation starter. The roasting machine is extremely visually appealing and will add a new ambience to your store. Alternatively, purchase retail packs of roasted beans to sell to your customers.
Foodservice
The idea of an in-house roaster deserves serious consideration. Green Bean Coffee can of course supply you with freshly roasted beans however you can give your business a new lease on life, or add an exciting new element with a beautiful roaster that sends tantalising aromas wafting through the air, both inside and outside. It's a point of difference that will stand your café or restaurant out from others in the area.
To learn more about this exciting prospect, or to discuss the beans and blends that would perfectly suit your offering, or to place an order, contact Green Bean Coffee today.