Green Gourmet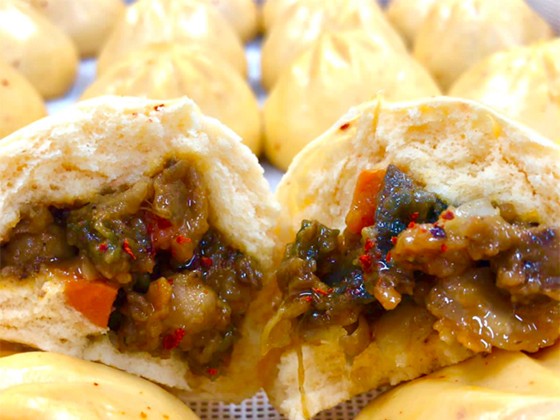 More Images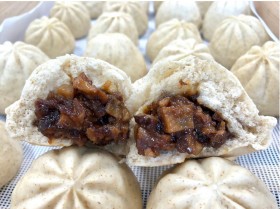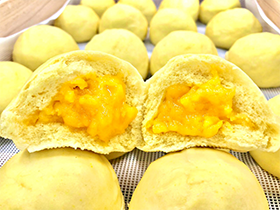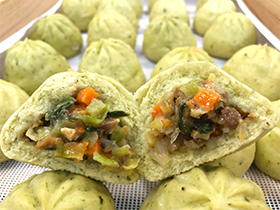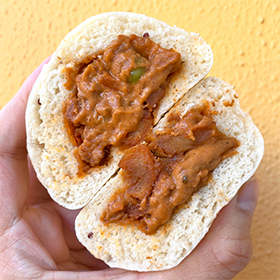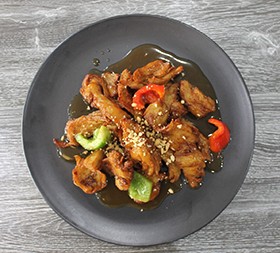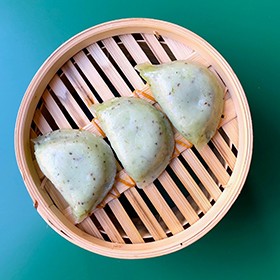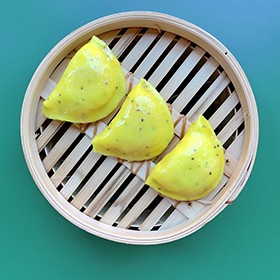 Green Gourmet
Wholesale Vegan Bao Buns, Plant Proteins & Dumplings
Green Gourmet has been creating 100% flavourful plant-based food since 1998. A family-owned and operated sustainable food business, the brand celebrates Chinese and South East Asian flavours. Their range includes 'Love Buns' (100% plant-based bao buns), delicious plant proteins and scrumptious dumplings.
Love Buns
Australia's first 100% plant-based bao bun range!
One of Green Gourmet's most beloved products is their 100% plant-based bao buns, affectionately known as 'Love Buns'. Supplied frozen, they represent convenience and minimal waste while treating customers to delicious comfort food with lots of flavour. They can be enjoyed as a snack, as a light meal or even served at catered events to feed crowds of people. They're light and fluffy, steamed to perfection and of course, vegan friendly. Available in different pack sizes, they are ready to be enjoyed fresh or stored in your fridge or freezer at home then reheated later (steamed, grill toasted or microwaved).
Spicy Eggplant & Chickpea Love Buns – Eggplant stewed in a Beijing-style chilli (mild) with chickpeas, encased in a fluffy paprika infused bun pastry.
BBQ 'Pork' Love Buns (Best Seller) – Tender BBQ 'pork' (wheat protein) pieces slow cooked in a sticky hoisin sauce. The bun dough is made with a blend of 100% Australian unbleached wheat flour and light rye flour.
Butter Not Chicken Love Buns (NEW) – Filled with our handmade tender wheat protein chunks cooked in a luscious creamy cashew and rich tomato curry sauce. The bun dough has specks of red quinoa.
Seasonal Vegetables Love Buns – Filled with a wholesome medley of seasonal vegetables, tofu finished in the wok with fresh ginger. The bun dough is infused with fresh green vegetable juice.
Sweet Sunshine Love Buns – Filled with a gooey, fragrant and delicately sweet pumpkin and coconut cream plant-based custard. The bun dough is infused with a hint of turmeric.
Sweet Charcoal Black Sesame Love Buns – Subtly sweet with a nutty flavour. Homestyle wok-roasted black sesame tahini filling encased in a fluffy activated charcoal-infused Australian wheat bun pastry.
Plant Proteins
Green Gourmet makes it easy for you to switch things up in your usual repertoire with their high quality plant proteins. Versatile and delicious, they will quickly become a favourite.
Shantung Not 'Chicken' – A best-seller at Green Gourmet for more than 22 years, it's made from scratch using wheat protein faux chicken. It's marinated in a secret spice blend and lightly fried to golden brown before being tossed in Shantung sweet chilli and rice vinegar sauce. Simply reheat in the oven or toss in a wok after defrosting. Enjoy with rice or noodles or serve in a wrap with vegan mayo and salad.
Soy Croquettes with Mushroom & Taro – A meaty flavour and texture comes courtesy of textured soy protein and shiitake mushrooms. Taro provides extra contrasting fluffiness and softness and fresh veggies provide extra nutrition. Baked, not fried, they contain no added MSG and offer a full-flavoured experience thanks to herbs and spices. Create a spaghetti and meatballs style dish, enjoy on its own as an alternative to falafels or serve with salads, noodles, wraps or rice.
Dumplings
Batch crafted at Green Gourmet, the company's dumplings are filled with largely fresh Aussie local produce and wok-tossed before being wrapped in low gluten crystal dumpling pastry, flecked with black chia seeds. Easy to steam from frozen within 8-10 minutes. Serve with fresh cut chilli and soy dressing.
Chia 'Prawn' Dumplings – Faux 'prawn', crunchy water chestnut, tender bamboo shoots and fresh crushed ginger, wrapped in crystal turmeric infused chia seed pastry.
Spinach Chia Dumplings – Fresh Australian spinach wok-fried with seasonal vegies and ginger, wrapped in crystal spinach infused chia seed pastry.
Retailers
Keep a good stock of Love Buns, dumplings and plant proteins in your supermarket, deli, convenience store or other food retail outlet. Your customers will appreciate the vegan friendly & allium free option and the convenience of being able to prepare delicious vegan goodies at home with ease.
Foodservice
Serve Green Gourmet's Love Buns, dumplings and plant proteins in your café, restaurant, yum cha venue, food truck, pub or other food outlet. They are an excellent option for catered events too. Minimum waste, easy to heat and serve, lots of flavour and they cater to vegans, vegetarians and those looking to eat less meat. Green Gourmet makes it easy to serve Asian finger food without needing the skill or equipment to whip up these popular goodies.
For more information or to place an order, get in touch with Green Gourmet today.