Tasman Foods
More Images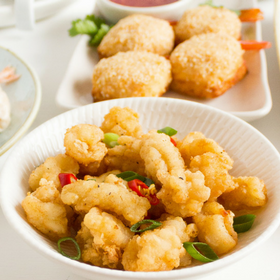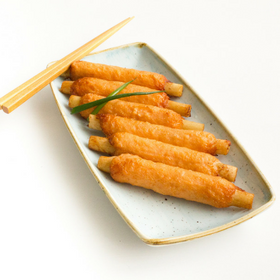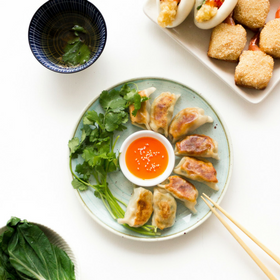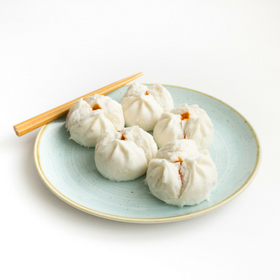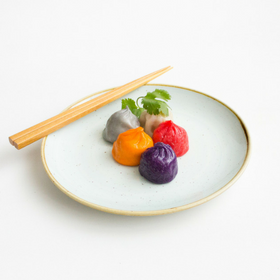 Tasman Foods
Asian Food Manufacturers & Suppliers
Tasman Foods International is a proud Australian owned company that specialises in the innovation, manufacture and distribution of frozen Asian foods. With a solid history spanning over three decades, Tasman Foods International is the preferred supplier of quality wholesale frozen foods throughout the foodservice industry including restaurants, hotels and airlines. Their products can be found in supermarkets and other food retail outlets.
Tasman Foods aims to be the brand that customers recommend to their friends, distributors suggest to their customers and employees are proud to be a part of.
Huge range to choose from
The products Tasman Foods offer include Signature Fried Seafood Range, Fried Spring Rolls, Traditional Steamed Dumplings, Steamed Soup Dumplings & Wontons, and Steamed Bun and Other Products. For a full product catalogue, contact the company using the enquiry form at the bottom of this page.
Chan's Yum Cha at Home
A well-known and much-loved brand, Chan's Yum Cha at Home range continues to wow with its signature dumplings. Proudly Australian-owned, Chan's Yum Cha brings the authentic yum cha experience to your home. Chan's is a family owned and operated business that has been creating delicious restaurant-quality frozen yum cha products for more than 30 years. They take great pride in creating mouth-watering yum cha products that are simple to heat up at home for everyone in the family to enjoy.
With more than 50 varieties in their extensive range, all of which are handmade with quality ingredients, there is bound to be plenty to suit all tastes. Full of fun and flavour, the products can be a quick and tasty treat for one or come together as an impressive platter that your guests won't be able to resist.
Popular items include the Prawn Spring Rolls and Hargow, the dish by which all yum cha chefs are measured.
Prawn Hargow - An all-time Yum Cha favourite made of fresh, plump prawn pieces, delicately wrapped in a light dumpling pastry.
Prawn & Ginger Dumpling - Juicy prawn pieces with a hint of ginger, encased in a wonton pastry.
Canton Road
Canton Road offers restaurant-quality dim sum meals. Each individual dumpling is handmade then snap-frozen for freshness and quality, ready to be cooked and consumed within minutes.
Sesame Prawn Toast - A succulent mix of prawns on a crispy toast base, sprinkled with sesame seeds.
King of Kings
The King of Kings product lines offer a contemporary spin on traditional Chinese dishes. Our chicken and Sriracha bun is a popular snack item that's made using only the finest ingredients.
BBQ Pork Bun - A traditional Chinese snack, a soft and fluffy wheat flour bun filled with fresh Australian pork in savoury BBQ sauce.
Sriracha & Chicken Bun - A traditional Chinese snack, filled with quality Australian chicken, cooked to perfection in Sriracha sauce, and encased in a fluffy traditional Chinese Bun.
Shanghai Streets
Shanghai Streets brings the ancient alleys of Shanghai to your kitchen via its unique range of authentic Shanghainese fare. A highlight of the Shanghai Street range is the signature Xiao Long Bao (Shanghainese soup dumplings).
Shanghai Soup Dumpling (Xiao Long Bao) - A sensational street food favourite, it is a delicious soup-based dumpling filled with succulent Australian pork, delicately wrapped in soft dumpling pastry.
Retailers
Would you like to stock the Tasman Foods range? You can count on the freshness, quality and great flavour of their frozen Asian foods and your customers will return time and again to keep their own freezers stocked with delicious, convenient goodies.
Foodservice
Are you a restaurateur or chef who is interested in finding out how you can incorporate the Tasman Foods range in your menu? You'll be pleasantly surprised at how convenient the foods are to store, prepare and serve, and your customers will appreciate the great, authentic flavours.
To discuss your requirements or to place an order, contact Tasman Foods by completing the contact form.
---
More information about Tasman Foods
Tasman Foods Full Product Brochure
View the full range of Steamed Dumplings, Soup Wontons, Gyoza, Spring Rolls, Curry Puffs and more ..... Click here
Interview - Henry Chen - Tasman Foods
Yum Cha has long been a favourite mealtime experience for Australians. In addition, the foods are particularly suited to sharing, catering and quick service formats. We spoke with Henry Chen, Director of Tasman Foods and learned why the company's lines of snap frozen Asian yum cha foods has grown in popularity. Click here