La Morena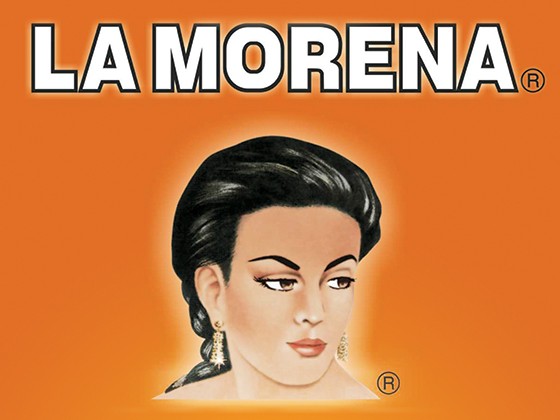 More Images
La Morena
Wholesale Mexican Canned Foods for Authentic Mexican Cooking
La Morena has kept Mexican families happy for more than four decades with their range of wholesale canned foods that have become staples in kitchens. Proudly Mexican-owned and made, this iconic brand represents Mexican culture and is committed to supporting local communities.
Every product contains only premium ingredients, pure, simple and locally sourced. The burnt orange and red packaging is eye-catching and conveys the authenticity behind the brand.
Priced to compete with most other alternatives, La Morena keeps prices low without compromising on taste and quality.
The range
Wholesale Jalapenos
Classic jalapeno peppers canned to retain flavours and freshness, ready to be added to any Mexican dish.
Whole Pickled Jalapeno Peppers – Pickled in vinegar with onions and carrot slices.
Sliced Green Pickled Jalapeno Peppers – Long sliced pickled jalapeno peppers.
Red Sliced Jalapeno Peppers in Adobo Sauce – Long sliced jalapeno peppers in a Morena sauce.
Wholesale Chipotles
La Morena makes it easy to infuse your Mexican dishes with chipotle depth and heat.
Chipotle Sauce – Hot and spicy chipotle sauce made from smoked red jalapenos, onion, tomato and spices.
Chipotle Peppers in Adobo Sauce – The rich, smoky flavour of chipotle peppers in adobo sauce will enhance sauces, soups and stews.
Wholesale Mexican Beans
No kitchen in Mexico is without a can of beans. La Morena's canned beans bring authentic flavours to your table.
Refried Bayo Beans – A traditional family favourite, these beans add savoury flavour to any dish.
Refried Bayo Beans with Chipotle and Adobo – Refried brown beans with chipotle chili peppers and Adobo sauce.
Refried Black Beans – A Mexican staple, refried black beans harvested by Mexican farmers.
Wholesale Mexican Salsa
Salsa is versatile enough to add to cooked recipes and to enjoy on the side with tacos, enchiladas, burritos and more.
Red Mexican Salsa – A unique combination of tomato, jalapeno and just a hint of chipotle.
Retailers
The distinctive orange labels will draw attention in your store so keep a good supply on hand in your international foods section. La Morena's wholesale Mexican canned foods are authentic and well-loved in Mexico. Your customers will appreciate being able to replicate true Mexican recipes at home.
Foodservice
Don't settle for anything less than a true Mexican brand when it comes to your Mexican dishes. Made with quality and authenticity in mind, every can promises the real taste of Mexico.
For more information or to place an order, contact distributors Cartel & Co. today.