Mastiqua Sparkling Mineral Water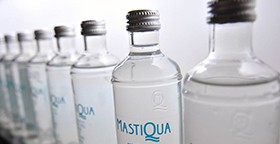 More Images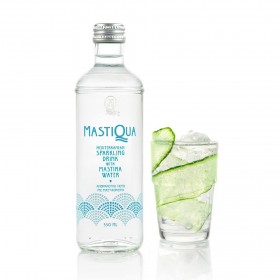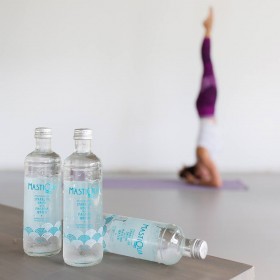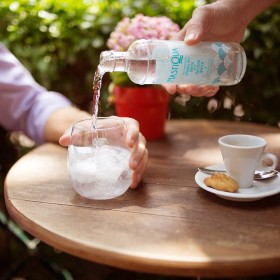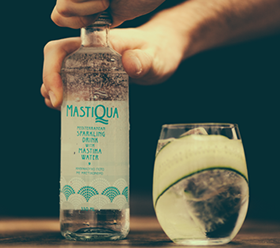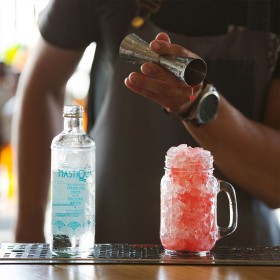 Mastiqua Sparkling Mineral Water
Sparkling mineral water with Mastic flavour
What is Mastic?
Mastic is an ingredient that has been proven helpful for digestive issues and stomach pains and it is also wonderful for general wellbeing. Known as 'Chios tears', it is a natural crystalline resin with a specific flavour. Known for its therapeutic properties since ancient times, it is taken as a digestive aid and enjoyed for its taste. Mastiqua is an alternative, refreshing drink that stimulates, refreshes and strengthens.
The product
Mastiqua can be purchased in elegant 330ml glass bottles with screw caps.
Mastiqua + Coffee = two aromas 'born' to match
Popular as an accompaniment to coffee, Mastiqua offers something special. Increase customer spend with this additional beverage to serve alongside coffee.
Fits perfectly with every meal
Thanks to its intoxicating, resinous aroma, main ingredient mastic combines well with sweet and savoury flavours and in particular, Mediterranean cuisine (bread, pastry, cakes, nuts, meat and fish). Enjoy with meals or as a gentle, after-dinner digestive aid.
Mastiqua by night
Lightly carbonated, Mastiqua provides a unique drinking experience with its unusual flavour. Serve neat, chilled to 3C or add a thin slice of lemon or a ribbon of cucumber to garnish.
Her Majesty's Mojito
Add 20ml sugar syrup and 30ml freshly squeezed lemon juice to a highball glass. Muddle 7 or 8 fresh mint leaves then add 50ml of gin and top the glass with Mastiqua. Garnish with mint leaves and cucumber peel.
Retailers
Your customers will be curious as to the elegant glass bottles in your fridge. Offer a taste test and they will be sold on its unique flavour profile.
Foodservice
Be ready with something new, refreshing and unique when your customers browse your beverages menu. Mastiqua gives you an opportunity to create new drink offerings, both alcoholic and non-alcoholic.
To enquire further or to place an order, contact Festival Distributors today.
---
More information about Mastiqua Sparkling Mineral Water
Interview - Larry Dichiera - Mastiqua Sparkling Mineral Water
When is mineral water a cut above 'usual' mineral water? When it contains a very special ingredient that dates back to ancient times. When we spoke with Larry Dichiera, Director of Festival Distributors Pty Ltd, we learned about the intriguing flavour and undeniable health benefits delivered by the Mastiqua sparkling mineral water brand. Click here