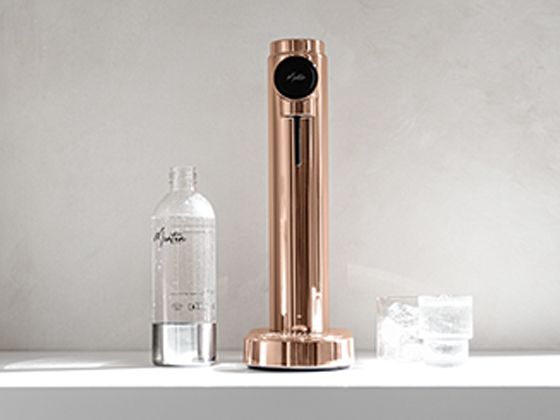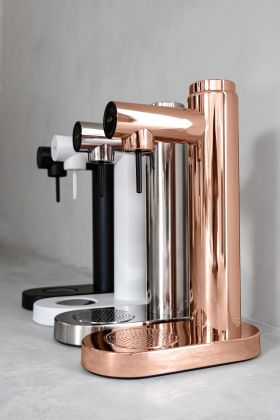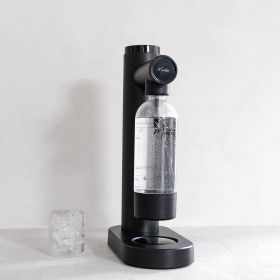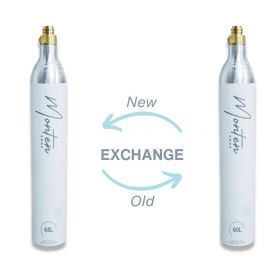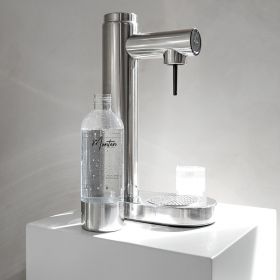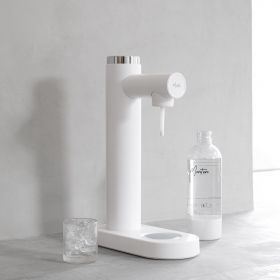 MonTen Soda
MonTen Soda
Attention retailers! Add some bubbly excitement to your shelves with our MonTen Sparkling Water makers!
One soda maker can save thousands of plastic bottles!
MonTen Soda brings you the minimalist's ultimate countertop appliance, a sleek, attractive soda maker that's a pleasure to use. The Australian company is proud to offer a contemporary soda maker solution, not just for homes but for hospitality businesses as well. Be seen as an environmentally-conscious operator who cares about quality, customer satisfaction and sustainability.
Save money – At just 32 cents per litre, this is a substantial saving over expensive bottled water.
Save plastic – Think of how many plastic water bottles you discard every week, month or year. MonTen Soda eliminates those, replacing them with bottles you can reuse over and over again.
Attractive design – Not your average carbonated water appliance, MonTen is a sleek, obsessively engineered piece of equipment you'll be proud to show off in your business.
MonTen Soda makers are compatible with Australian Sodastream CO2 gas cylinders. They don't require any power, making them incredibly convenient to use anywhere you like.
Wholesale Sparkling Water Makers
Available in four appealing colours, the MonTen Soda range offers something to suit all environments.
Matte Black – Timeless, classic and modern, the Matte Black represents a dramatic visual option.
Matte White – Pristine white with chrome accents, the Matte White is minimalist and elegant.
Polished Steel – Make a premium statement with the sleek sophistication of the Polished Steel, a contemporary and very cool option.
Copper – Made from premium stainless steel materials and plated with copper, the Copper represents a luxury edge, enticing anyone to enjoy a bottle of sparkling water.
Wholesale Reusable Sparkling Water Bottles
MonTen's bottles are made from BPA-free PET plastic and boast a usage lifespan of two years. Engineered specifically for MonTen Soda, each bottle can be used thousands of times. They are good-grade and non-toxic and have a 900ml capacity.
Retailers
Offer your customers an alternative to the 'regular'. MonTen's soda makers are stylish and elevated and work beautifully with home décor thanks to the four exciting colour options. Ideal for homewares and appliances outlets, and gift retailers.
Foodservice
If you own a café or restaurant and would like to offer sparkling water to your customers and guests, you can either serve it by the glass or the bottle, or set up a self-serve water station for customers to help themselves. Either way, it's an economically and environmentally sound option and of course, it looks fabulous too.
Hospitality/accommodation
Just as all good accommodation offers their guests coffee making facilities, why not place a MonTen soda water maker in your guest rooms? Your guests will thoroughly appreciate being able to make their own, fresh soda water as needed. Ideal for hotels, motels, motor inns and AirBNBs.
For more information or to place an order, get in touch with MonTen Soda today.
---
More information about MonTen Soda
Introducing the MonTen Soda CO2 Canister: Your Café's Ultimate CO2 Solution!
Are you tired of the hassle and inconvenience of searching for CO2 canisters for your SodaStream, Aarke, Phillips, Soda King, or MonTen soda maker?
View Article