Mushiki Dumplings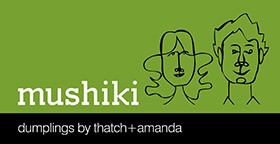 More Images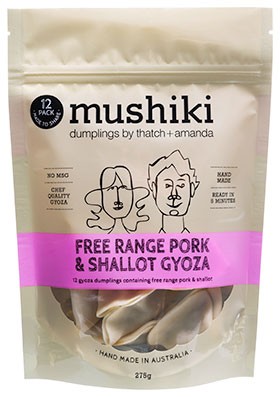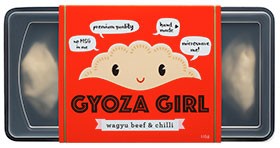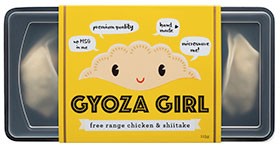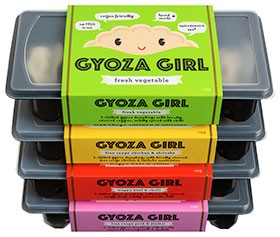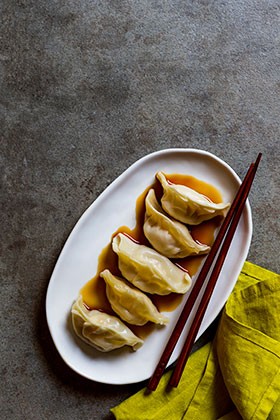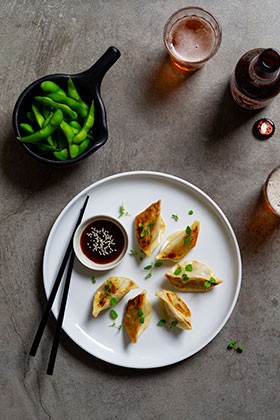 Service Area VIC, NSW, ACT
QLD, SA
Mushiki Dumplings
Dumplings & Gyoza
Mushiki is a family-run Australian business that creates chef quality gyoza for foodservice and retailers. Gyoza have always been popular among Japanese food lovers but in more recent times, they have enjoyed a surge in popularity and are highly sought-after as snack foods, starters, side dishes and catering platter inclusions.
Quality is first and foremost a priority for Mushiki who are committed to using local, sustainable ingredients in their gyoza. Australian prawns, locally farmed duck, wagyu beef, free range chicken and free range pork are some of the high quality ingredients that go into Mushiki's recipes.
Currently Mushiki supplies butchers, delicatessens, catering companies, restaurants, clubs and gourmet food retailers. All of the gyoza are available either fresh or frozen and are supplied in 275g retail packs or 1kg catering bags. For retailers, there are stand-up pouches of 12 gyoza for home cooks to use as required and also the new Gyoza Girl range featuring microwavable packs of 5 heat-and-eat gyoza.
For the best gyoza in the marketplace, and first-rate customer service, choose Mushiki who specialise only in delicious, high quality gyoza for Australian businesses.
Chef quality dumplings
Australia made using 100% Australian seafood and produce
No added MSG, flavours or colours
Local, sustainable ingredients
Supplied fresh or frozen as required
Convenient and ready to steam, pan fry, barbecue or grill
Competitively priced
Outstanding customer service
Gyoza Girl range
This fabulous new line of gyoza is loaded with personality, flavour and top quality ingredients! Presented in microwavable packs of 5 delicious MSG-free gyoza accompanied by a tasty gyoza sauce, there are four tempting flavours to choose from. Every morsel is freshly hand-made in Melbourne every day. Simply pop the container in the microwave and stand by for the greatest snack, meal or late night munchies ever!
Free Range Pork & Shallot
Free Range Chicken & Shiitake
Wagyu Beef & Chilli
Fresh Vegetable
6 exciting Mushiki gyoza to choose from
There is something to suit every taste including vegetarians/vegans. The range is supplied in stand-up pouches containing 12 gyoza, all hand-made by Mushiki in Melbourne. They contain no MSG so your customers can enjoy with confidence!
Free Range Pork + Australian Prawn
Free Range Chicken + Shiitake
Wagyu Beef + Chilli
Free Range Pork + Shallot
Vegetable + Tofu
Duck + Plum
Retailers
Now you can offer your customers highly sought-after quality gyoza dumplings that they can prepare at home with minimal effort. With 275g pouches in five different flavours, they'll be a favourite for entertaining, snack time and meal times. And for those needing a quick, hassle-free fix, Gyoza Girl is ready to serve up microwavable gyoza in mere minutes. Perfect for home feeds or to take to work for lunch.
Foodservice
No need to labour away in the kitchen preparing flavoursome fillings; Mushiki gyoza are convenient and made to chef quality standards so that you can serve them up to your customers with minimal prep. Ideal for market stalls, food kiosks, food trucks, restaurants, sushi bars, caterers and cafes looking to add a little Japanese flavour to their menu.
To discuss your requirements or place a wholesale order, contact Mushiki today.