Petite Waffles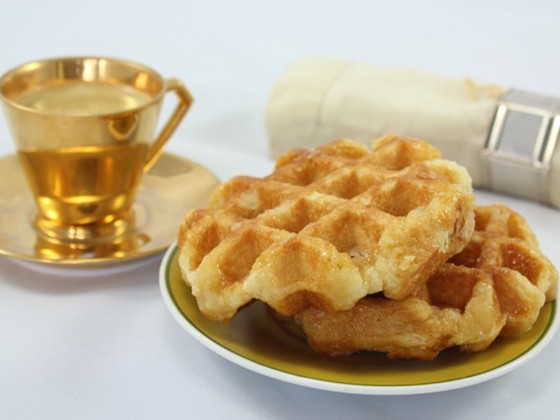 More Images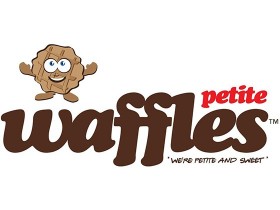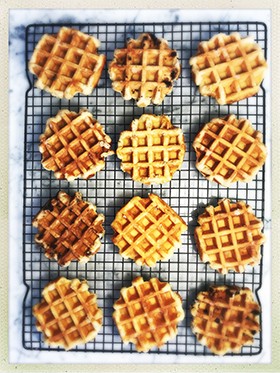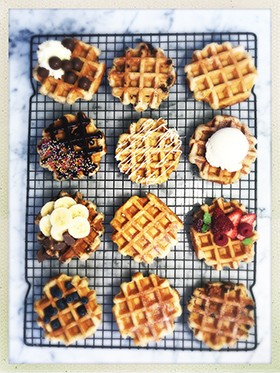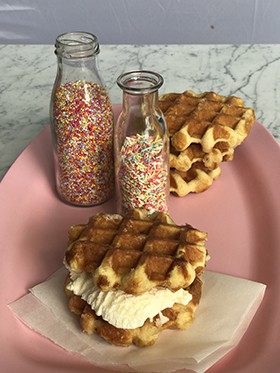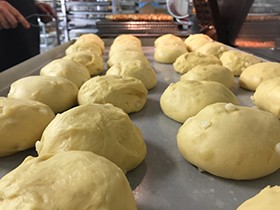 Petite Waffles
Belgian Waffles
Petite Waffles produce the most authentic and delicious Belgian street-vendor style waffles you'll taste outside of Brussels! A young, family run Australian owned company, Petite Waffles identified the growing interest in these sweet treats overseas and now manufactures them for lucky Aussies.
Wonderfully versatile, the wholesale waffles can be served piping hot as a dessert accompanied by cream, ice cream, syrups and fruit, or cold like a cookie or donut. They are enjoyed as a breakfast dish, for morning or afternoon tea or a late night treat. As a quick, sweet snack, Petite Waffles are even delicious all on their own. They're crisp, satisfying and make a fabulous substitute for biscuits and cookies.
Only the finest natural ingredients are used; fresh eggs, real butter and milk. They are made from a unique dough recipe that your customers will love from the first time they taste them. It is one of the only remaining waffles that still use real butter and milk.
Cooked Waffles
Purchase cooked and ready to serve wholesale waffles from Petite Waffles. Once you taste them you'll wonder why they taste so good! The secret ingredient is imported directly from Belgium. Shelf life is 12 months at -18 degrees Celsius.
Available in five delicious flavours:
Vanilla Waffles
Arguably, most people's favourite flavour. Serve with fresh berries and vanilla ice cream or whipped cream. (See the ideas page on our web site for more suggestions)
Chocolate Chip Waffles
What more can be said? Perfect dessert, serve with ice cream.
Maple Waffles
Canadian-inspired, very more-ish. Delicious with whipped butter and maple syrup.
Cinnamon Waffles
Comforting and addictive, try and stop at two. Enjoy with lashings of butter and honey.
Savoury Waffles
Burger waffles ideal for use in burgers and savoury meals. More salt and less sugar.
100% savoury Parmesan and Chive waffles. Perfect for Eggs Benedict.
Frozen Waffle Dough
Make waffles fresh to order for your customers in your café, restaurant or B&B. They'll be impressed with the delicious aroma and the freshness of their breakfast, snack or dessert.
The waffle dough balls are 85g each and packaged in boxes of 100. Shelf life is 10 months at -18 degrees Celsius. Cook them as they are (thawed) or add a variety of fillings to the dough before cooking them in the waffle iron. Waffles will keep at room temperature for up to 7 days once cooked or two weeks refrigerated.
Retailers
Offer Petite Waffles as a substitute for biscuits and cookies when your customers come in looking for a sweet snack. Delicious on their own, they are crisp and satisfying.
Foodservice
Waffles will make an exciting addition to your breakfast, teas or dessert menus. Serve them cold or hot, with attractive garnishes and tempting accompaniments.
To place your order for delicious wholesale waffles, contact us or JJ Food Brokers Pty Ltd 0419718972
---
More information about Petite Waffles
Interview - Joshua Magnus of Petite Waffles
Petite Waffles makes truly authentic Belgian waffles. So authentic that Manager Joshua Magnus actually flew to the tiny European country to learn how to make them properly. Today, Australians enjoy them for breakfast, dessert and at any time in between. For foodservice businesses, the versatility and flavour range of Petite Waffles are winning elements when choosing a sweet snack product that can do wonders for their menu. We spoke with Joshua and learned what makes them so appealing. Click here
Petite Waffles - How To
Ever wondered how to make waffles? The folks at Petite Waffles show you how in this video.
---