Serendipity Ice Cream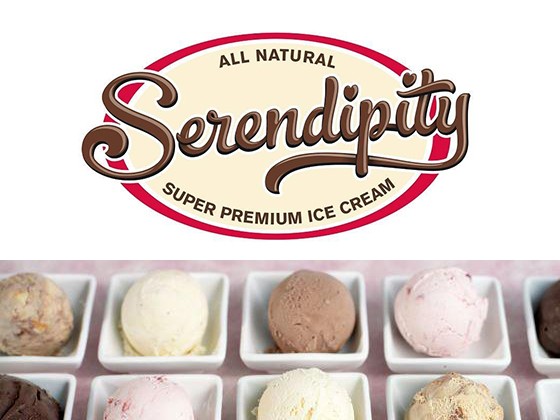 More Images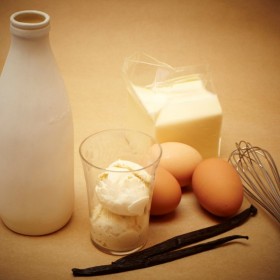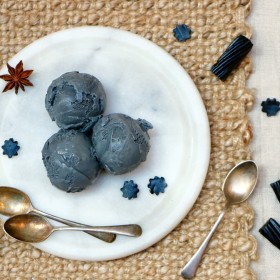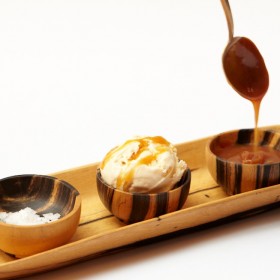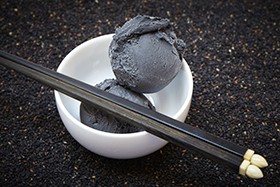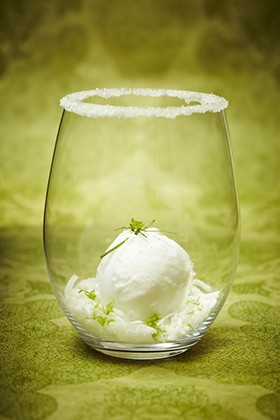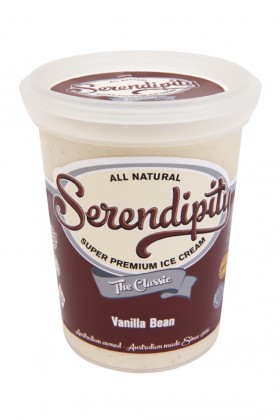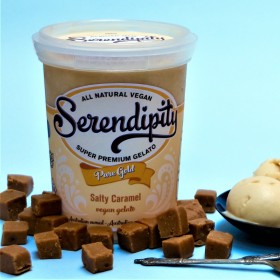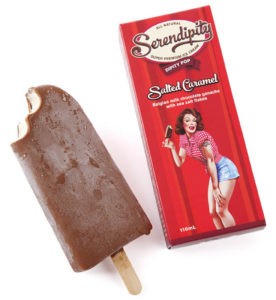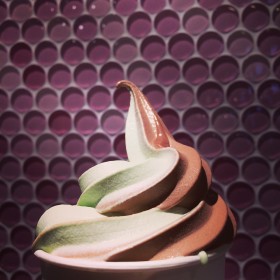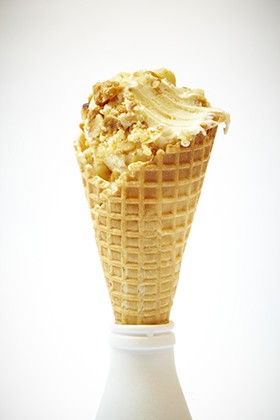 Service Area Australia Wide
Serendipity Ice Cream
Premium Ice Cream, Soft Serve, Sorbets, Frozen Yoghurts and Vegan Gelato
Serendipity Ice Cream is about more than just wholesale ice cream. The company makes fabulous super premium ice cream, sorbets and frozen yoghurts as well, and every product features top quality, all-natural ingredients for the ultimate mouth feel and flavour. Choose from an irresistible array of soft serve flavours, including dairy free and their new vegan gelato range, plus exciting ice cream toppings that will add easy extra dollars to each purchase.
Established in 1966 by Alix Mandelson in her home kitchen, Serendipity remains a family business today. Bored with standard 'neapolitan' ice cream, Alix pioneered the market back in the day, churning out daring flavours such as Maple Walnut, Pistachio and Rum & Raisin. Today, her daughter Sarah makes even more amazing flavours such as Salty Pistachio Praline ice cream and Passionfruit & Chilli sorbet.
At any time of year, you can expect your mouth to water over more than 100 flavours! Everything is made in small batches using artisan techniques. The fresh milk and cream come from the pastures of northern NSW, the sugar from Northern Queensland, blood orange juice from Red Belly in Griffith and as many other ingredients as possible are sourced from local growers and producers.
The company has HACCP Food Safety accreditation and offers a wide range of Pareve, Halal and Kosher certified products. Having won literally hundreds of awards, Serendipity Ice Cream's product excellence will bring your business a reputation for quality.
4 popular flavours
Gluten free
Pareve, Halal and Kosher certified
HACCP and GMP accredited
100% Australian made and owned
Premium natural ingredients
Locally sourced fresh produce
Made and stored using 100% Green Energy
Competitively priced
Multi-award-winning
Ice Cream
With a huge range of ice cream flavours, Serendipity enables you to cater for all tastes and cultures. Their ice cream is made using premium quality natural ingredients and there are no preservatives used whatsoever. The company only makes Super Premium ice cream, using loads of fresh cream to make it deliciously rich.
The retail range includes: Black Sesame, Dark Rum & Raisin; Death by Chocolate; Double Ginger; Durian; English Toffee Crunch; Espresso; Fig, Honey & Pistachio; Grand Jaffa; Hokey Pokey; Japanese Green Tea; Lamington; Macadamia; Mangoes & Cream; Mint Chip Swirl; Pavlova Passion; Peanut Butter Disaster; Pear & Rhubarb Crumble; Salted Caramel Swirl; Salty Pistachio Praline; Sticky Fig & Honeycomb; Strawberry Jam; Super Fudge Brownie; Taro; Tiramisu; Toasted Marshmallow; Vanilla Bean and Wattle It Be Luv?
Even more flavours are available in the foodservice range! Boysenberry Ripple, Caramel Fudge, Grand Marnier Truffle, Sticky Rice, NY Peanut Butter Pretzel and Lamington are only the beginning.
Sorbet
Serendipity's Sorbets are incredibly special. In addition to featuring loads of gorgeous fresh fruits and other natural ingredients, they are quite dense and low in sugar so they taste delicious and are slower to melt. Low allergen, gluten free and dairy free, most of the flavours are also completely fat free – and all are suitable for vegans.
Blood Orange; Coconut & Kaffir Lime; Dark Chocolate; Green Apple; Lemon; Mango; Passionfruit; Raspberry; Vanilla Bean.
Additional foodservice varieties include Banoffee Crunch, Burnt Honey & Macadamia, Desert Peach and more.
Frozen Yoghurt
Serendipity's Frozen Yoghurts make the perfect ingredient to add flavour and thickness to milkshakes and smoothies. Made with live cultures of acidophilus, they have a true tangy yoghurt taste.
Soft Serve
Serendipity's soft serve mixes are unique in the soft serve world as they are made using fresh milk and cream, sugar and premium natural ingredients. Other soft serves are made with hydrolysed animal or vegetable fats, reconstituted milk concentrates and artificial ingredients and are over-stabilised so that the soft serve doesn't melt.
Choose a brand that makes soft serve the old-fashioned way, using ingredients your grandmother would have used. Available in 2L bottles, each is ready to use once defrosted. No mixing and no fuss; simply pour directly into your soft serve machine.
Chocolate and Vanilla are included in a small range of flavours that are always kept in stock however you may like to request a more exotic flavour. Choose from: Black Sesame; Caffe Latte; Greek Yoghurt; Jaffa; Licorice; Matcha (Japanese green tea); Mango Cream; Miso Caramel; Mint; Nutella; Pandan; Rose (Turkish Delight); Strawberry Jam; Toffee and more.
Dairy Free Soft Serve
All of Serendipity's dairy free soft serves are low allergen, free of nuts, soy and gluten, and utterly delicious. Suitable for vegans, vegetarians and most food allergy sufferers. They are also low- or no-fat. Choose from: Coconut & Lime; Dark Chocolate; Mango; Strawberry & Orange.
Vegan Gelato
Delight your vegan customers with Serendipity's delicious vegan gelatos. Serve it up by the scoop, whip up amazing desserts and add it to cold beverages.
Very Vanilla – Every good ice cream range has a vanilla variety and Serendipity's vanilla gelato never disappoints!
Salty Caramel – Sweet, lush caramel with flecks of salt.
Caffe Crema – Robust coffee flavour.
Super Choc – Chocolate gelato your chocoholic fans will adore.
Dipity Pops
Serendipity on a stick! It's Serendipity's famous, high-quality ice cream, loaded with flavour, smothered in Belgian chocolate ganache and served up on a stick and you can eat them with just one hand.
Black Forest – Rich dark chocolate ice cream studded with juicy black cherries and wrapped in Belgian white chocolate.
Peanut Butter – Smooth and crunchy peanut butter, all wrapped up in rich dark Belgian chocolate ganache.
Mango Sorbet – Luscious, ripe, juicy Kensington Pride mangoes coated in smooth decadent Belgian dark chocolate ganache. Gluten, egg, nut and dairy free.
Salted Caramel – Creamy caramel ice cream with just a pinch of salt, all wrapped in salt-laced rich Belgian milk chocolate ganache.
Ice Cream Cakes
When there's a special occasion to be celebrated, choose an ice cream cake over a traditional cake to make the event more memorable.
Mango Sorbet/Dark Chocolate – Mango sorbet enrobed in dark chocolate ganache.
Raspberry Sorbet/White Chocolate – Raspberry sorbet coated in white chocolate ganache and sprinkled with crushed raspberries.
Salted Caramel/Milk Chocolate – Award-winning salted caramel ice cream enrobed in milk chocolate ganache, sprinkled with crunchy honeycomb candy.
Strawberry Jam/Pink White Choc – Strawberry jam ice cream covered in pink white chocolate ganache.
Triple Chocolate/Dark Chocolate – Trophy-winning dark chocolate ice cream wrapped in a coat of chocolate ganache and decorated with chocolate curls.
Vanilla Bean/Milk Chocolate – Classic vanilla bean ice cream covered in milk chocolate ganache and sprinkled with candy confetti.
Ice Cream Toppings
To complement their range of ice creams, sorbets and soft serve mixes, Serendipity offer a selection of carefully crafted crispy, crunchy, smooth or syrupy dessert toppings. Just in case great ice cream isn't enough on its own.
Smooth (Dipping Chocolates) - Hot or cold, these Dipping Chocolates are made using only Belgian Couverture chocolate. Serve them warm for the ultimate fondue, or with something cold (like ice cream) to make the perfect chocolate shell. Available in Dark, Milk or White chocolate.
Syrupy (Dessert Sauces) - The perfect finish to any dessert whether it's ice cream or ice cream cake! Made by hand in small batches, some people eat them straight from the jar! Available in Belgian Dark Chocolate (great for hot chocolates too) and Caramel Cream Sauce (as found in Serendipity's Champion Salted Caramel Swirl ice cream).
Crunchy (Caramel Cornflakes) - Something with a bit of bite to top things off. Freshly baked in small batches and even better when you roll the whole ice cream scoop in crunchy caramel cornflakes.
Nutty (Cinnamon Peanuts) - Combine with Dipping Chocolate and Salted Caramel Swirl ice cream for the most amazing gaytime ever! WARNING: contains freshly roasted, sweet, buttery nuts.
Retailers
Give your customers unending choice with over 50 flavours of quality ice cream, sorbets and vegan gelatos. Rotate flavours at various times of year so that your customers can always count on something new and exciting to enjoy from your store.
Foodservice
Use Serendipity's range to create amazing desserts, smoothies, milkshakes and other treats. With everything from classic vanilla through to the most dazzling of flavours, there's something to suit everyone. You can even have a signature flavour made just for you (minimum volumes apply). And don't forget to try Serendipity's soft serve and ice cream toppings in your business!
You may also like to take a look at their beautiful ready-made ice cream desserts (see Desserts & Puddings listing).
To place your first order, contact Serendipity Ice Cream today.