RDM Pizza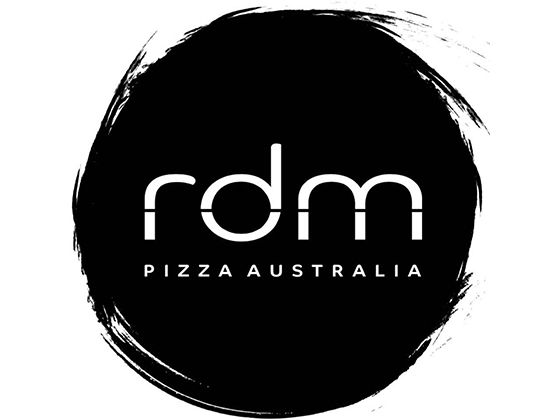 More Images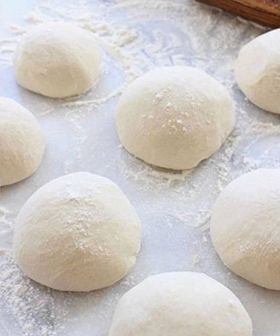 RDM Pizza
Pizza, Pizza Base & Dough Ball Contract Manufacturer
RDM Pizza are pizza specialists who have taken a family recipe passed down through the generations and created a business so that Australian consumers can enjoy it too.
The company offers contract manufacturing services to devise bespoke products for your business.
RDM are pizza specialists and invite you to discover their guarantee of quality and consistency.
"We know how difficult it can be to maintain consistency and efficiencies in the commercial kitchen. This product guarantees that your customers know to trust you again and again and with no room for any error, the pizza bases suit all commercial kitchens. It decreases wastage, saves on resources such as time and staffing and ensures your bottom line is maximised." Riccardo Moretti, RDM Pizza
Handmade pizzas, pizza bases and dough balls
100% Australian made
100% Australian ingredients
Frozen shelf life of 12 months
Cook in conveyor ovens, gas/electric deck ovens or wood-fired ovens
No preservatives or additives
High in protein
Winner of the highly-acclaimed Best of the Best Traditional PIzza Challenge two years in a row!
Contract Manufacturing Services
RDM Pizza will work with you to create products that suit your type of business, your customers' tastes, your equipment and your recipes.
Wholesale Pizzas for Foodservice
The foodservice range below is indicative of how RDM Pizza can assist you. Talk to the company about custom sizes, gluten free and vegan options, different sauce variants or other customised products. For you, it means no proofing, the highest quality product, excellent consistency, quick cooking time to save you time and money in the kitchen and efficiencies to maximise your bottom line.
Rustic Edge Par-Baked Round Pizza Bases – Made with the finest ingredients to an authentic Italian family recipe and lovingly handcrafted to provide modern Italian wood-fired results.
Par-Baked Square Pizza Bases – A cost-effective, no-waste and innovative menu offering. Add squares together to form a metre-long (or longer) pizza. The square shape makes it easier to cut and sell without waste.
Gluten Free Pizza Bases – Soft and spongy throughout, with a crisp bottom. Now you can offer your customers gluten free pizzas with no worries. Supplied with aluminium trays to avoid cross-contamination.
Topped Pizzas - Vegetarian, Chipotle Mexicana, Salami, BBQ Meat Lovers, Peri-Peri Chicken and Margherita are just the beginning. Discuss your requirements and devise your own signature menu.
Chocolate Dessert Pizza Bases –RDM's chocolate handmade par-baked pizza bases provide a versatile and quick-serve dessert offering. Developed with three different cocoas, two dark and one milk to develop the special and complex flavour within the dough.
Snap Frozen Dough Balls –Stretch or roll into any shape. Can be used for frying, calzones or any other pizza dough product.
Pizzetti – Pre-prepared and ready to serve, there's no fuss, no waste and no time lost to prepping.
For more information about RDM Pizza's contract manufacturing services, get in touch today.
---
More information about RDM Pizza
Interview - Riccardo Moretti - RDM Pizza
Pizza seems like such a simple thing, but when you talk to Riccardo Moretti, Managing Director of RDM Pizza, you discover there's a whole lot more to it. The company has crafted a true culinary specialty through their pizzas, dough balls and award-winning dough products for the foodservice industry. Click here