Serendipity Ice Cream Dessert Range
More Images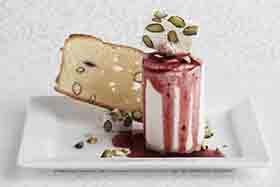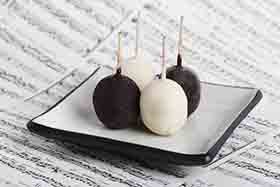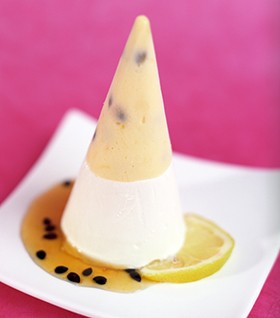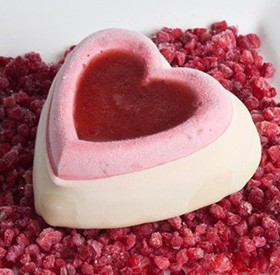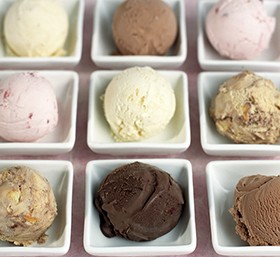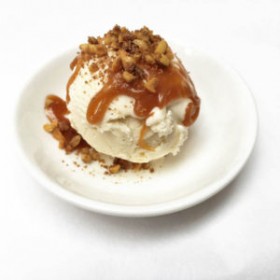 Service Area Australia Wide
Serendipity Ice Cream Dessert Range
Ice Creams, Sorbets & Frozen Desserts
Serendipity Ice Cream offers a dazzling range of spectacular 10-second desserts. As a premium supplier of top quality ice creams, sorbets, and frozen yoghurts, they have designed an array of ready-to-serve desserts that will have your customers raving!
All you need to do is plate up and embellish according to your own desires. Perhaps add a fruit coulis or fudge sauce, fairy floss or crushed rock candy or some other exquisite garnish, and voila! Your unique dessert is ready to serve. Serendipity have also introduced soft serve ice cream (dairy and dairy free) and a range of ice cream toppings that make dessert creation as simple as can be.
Wherever possible, Serendipity Ice Cream uses locally sourced ingredients for authenticity, quality and favour. Their facility is HACCP-certified and as the company has won countless awards for their ice creams and sorbets, you know that you are serving your customers the very best with no fuss and no waste.
Most products are gluten free, Halal-certified or Kosher-certified too. Simply enquire as to your requirements.
Ready-to-serve desserts
Make these desserts your own by customising with any number of beautiful and tasty garnishes.
Ice Crème Caramel
Mango & Pistachio Kulfi Spire
Passionfruit & White Chocolate Spire
Persian Pyramid
Queen of Hearts
Raspberry Cointreau Pyramid
Toblerone Pyramid
Vanilla Stack
Bite Size Ice Creams
Cute and delicious, Serendipity's bite sized ice creams are ideal for cocktail and stand-up functions. The full spectrum of flavours is covered from Australian native foods to the fruits of Asia and Europe and the spices of the Middle East. Chose from mini choc tops to ice cream truffles dipped in fine Belgian chocolate.
Serendipity also offers a Special Order Service to create signature desserts to suit your menu.
Ice Cream Cakes
Made to order or ready to go, Serendipity's ice cream cakes never fail to delight at parties, functions and even weddings. Beautifully hand decorated, the cakes feature exquisite ice cream flavours in dazzling combinations.
Soft Serve
Serendipity's soft serve mixes are unique in the soft serve world as they are made using fresh milk and cream, sugar and premium natural ingredients. Other soft serves are made with hydrolysed animal or vegetable fats, reconstituted milk concentrates and artificial ingredients and are over-stabilised so that the soft serve doesn't melt. With Serendipity, you can offer your customers soft serve made the old fashioned way. Available in 2L bottles, simply defrost before adding directly into your soft serve machine.
You'll always find Chocolate and Vanilla in stock however other flavours can be requested. Choose from: Black Sesame; Caffe Latte; Greek Yoghurt; Jaffa; Licorice; Matcha (Japanese green tea); Mango Cream; Miso Caramel; Mint; Nutella; Pandan; Rose (Turkish Delight); Strawberry Jam; Toffee and more.
Dairy Free Soft Serve
Serendipity's dairy free soft serves are low allergen, free of nuts, soy and gluten, and utterly delicious. Suitable for vegans, vegetarians and most food allergy sufferers. They are also low- or no-fat. Choose from: Coconut & Lime; Dark Chocolate; Mango; Strawberry & Orange.
Ice Cream Toppings
Serendipity also offer an assortment of carefully crafted crispy, crunchy, smooth or syrupy dessert toppings (because sometimes, an even greater indulgence is called for).
Smooth (Dipping Chocolates) - Hot or cold, these Dipping Chocolates are made using only Belgian Couverture chocolate. Serve them warm for the ultimate fondue, or with something cold (like ice cream) to make the perfect chocolate shell. Available in Dark, Milk or White chocolate.
Syrupy (Dessert Sauces) - The perfect finish to any dessert whether it's ice cream or ice cream cake! Made by hand in small batches, some people eat them straight from the jar! Available in Belgian Dark Chocolate (great for hot chocolates too) and Caramel Cream Sauce (as found in Serendipity's Champion Salted Caramel Swirl ice cream).
Crunchy (Caramel Cornflakes) - Something with a bit of bite to top things off. Freshly baked in small batches and even better when you roll the whole ice cream scoop in crunchy caramel cornflakes.
Nutty (Cinnamon Peanuts) - Combine with Dipping Chocolate and Salted Caramel Swirl ice cream for the most amazing gaytime ever! WARNING: contains freshly roasted, sweet, buttery nuts.
Retailers
Delight your customers with fabulous desserts they can take home and serve to guests with minimal preparation.
Foodservice
Make your own signature desserts without the complicated preparation and specialist labour. Serendipity takes care of all of that for you so that all you have to do is plate up, garnish, and serve.
To place your first order for top quality wholesale desserts, contact Serendipity Ice Cream today.