StrangeLove
More Images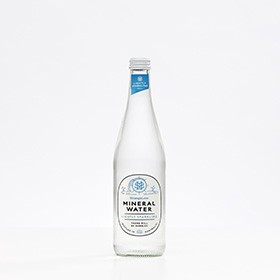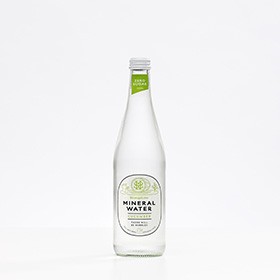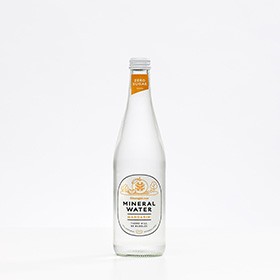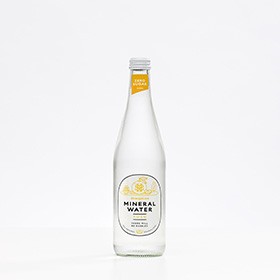 StrangeLove
Sparkling Mineral Water
StrangeLove, the name behind the funky artisan adult mixers and sodas have released a range of quality sparkling mineral waters, available in flavoured and unflavoured. They have sourced pure, clean water from the Macedon ranges in Victoria, added gentle bubbles and a couple of luscious flavours and bottled it in glass.
100% Australian owned and made, StrangeLove's sophisticated sparkling mineral waters deserve pride of place for their artisan values and cool branding.
Healthy too!
The StrangeLove sparkling mineral water range boasts:
Zero sugar
Zero calories
All natural
Lots and lots of gentle bubbles
The flavours
StrangeLove say that the bubbles are 100% free-range and every 7th bottle contains a single, solitary unicorn tear!
Sparkling Mineral Water – StrangeLove's original, lightly sparkling mineral water, artisan-created to be refreshing and clean-flavoured. Available in 250ml, 500ml and 750ml glass bottles.
Sparkling Mandarin Mineral Water – The nostalgic flavours of Australian mandarin come courtesy of natural essential oils. Available in 12 x 500ml glass bottles.
Sparkling Yuzu Mineral Water – Japan's most delicious citrus fruit, the yuzu makes for a lush beverage. Only the yuzu's essential oils are used to flavour this precious mineral water. Available in 12 x 500ml glass bottles.
Sparkling Cucumber Mineral Water – The cucumber's crisp, clean flavour is an obvious addition to the crisp, clean Victorian mineral water. Available in 12 x 500ml glass bottles.
Among StrangeLove's other fabulous beverages are the following waters, intended for mixing with serious spirits:
Soda Water 180ml – Super-crisp, highly-carbonated soda water.
Light Tonic Water 180ml – Delicately and naturally sweetened, with a light, delicate citrus profile.
Dirty Tonic Water 180ml – Raw, unrefined cinchona bark delivers an earthy bitterness, along with orange peel and aromatic rosemary.
Retailers
Get something new, local and exciting on the shelves of your fridges! StrangeLove's sparkling mineral waters offer interesting flavours that your customers will love. Suitable for supermarkets, convenience stores, delis, petrol stations, bottle shops, health food stores, pharmacies and other proud retail outlets.
Foodservice
Make an event of your sparkling mineral water offerings. Choose StrangeLove for its interesting flavours, local cred and funky branding.
Explore StrangeLove's crisp, clean sparkling mineral waters. Contact them today using the form.