The Bircher Bar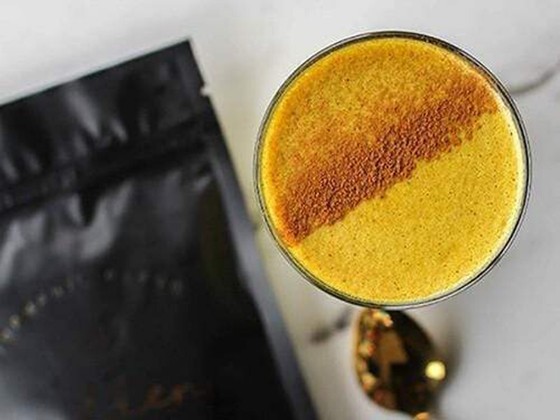 More Images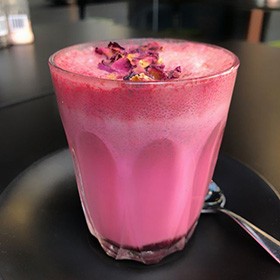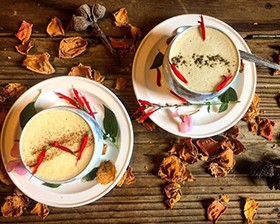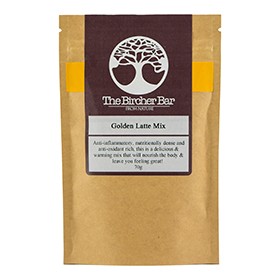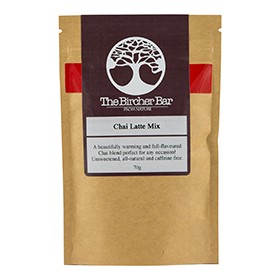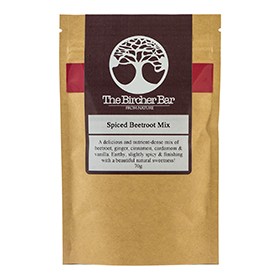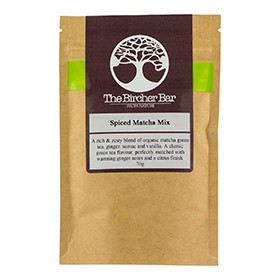 The Bircher Bar
The Bircher Bar Latte Mixes
Inspired by a passion to create delicious, healthy and unique products from all-natural ingredients, The Bircher Bar was first launched in 2014 as a humble market stall in the Northern Rivers of NSW. Their range of premium quality latte mixes have been created to meet consumers in their quest to enjoy the latest beverage trends. Featuring 100% natural ingredients, each blend has been crafted to deliver a flavour that consumers come back for time and again.
All natural
Gluten free
Vegan
Paleo (except Cayenne 5-Spice Cacao)
Can be made hot or iced
Can be used in desserts, cooking and baking
Created to be healthy as well as tasty
Latte mixes
Perfect as a hot or iced latte, as a flavour and nutrition booster for smoothies or as a base for desserts, cooking and baking.
Chai Latte *NEW!
A wonderful Masala-style chai with a Bircher Bar twist. It features deeply nourishing gold cinnamon, ginger and cardamom and the comforting flavours of all-natural nutmeg, vanilla and Chinese 5-spice. Gluten free, Paleo and vegan.
Cayenne 5-Spice Cacao
A creamy, delicious and aromatic hot chocolate with a fiery kick! Deep chocolate flavours with a sweet and spicy finish, this blend isn't for the faint hearted! Ingredients: organic raw cacao, Chinese five spice, cinnamon, vanilla and cayenne pepper. Gluten free, organic and vegan.
Golden Latte Mix
Traditionally used in Aryuvedic medicine some 4000 years ago, Golden Milk is today being recognised for its delicious flavour and health-promoting benefits! Anti-inflammatory, nutritionally dense and rich in antioxidants, this is a delicious and warming mix that will nourish the body and leave you feeling great! Ingredients: ground turmeric, cinnamon, ginger and black pepper. Gluten free, Paleo and vegan.
Spiced Beetroot Latte Mix
A delicious and nutrient-dense rose-pink mix of beetroot, ginger, cinnamon, cardamom and vanilla. Earthy, slightly spicy and finishing with a beautiful natural sweetness. Ingredients: ground beetroot, cinnamon, ginger, cardamom and vanilla. Gluten free, Paleo and vegan.
Spiced Matcha Latte Mix
Traditionally used in Chinese and Japanese tea and meditation ceremonies, Matcha has long been recognised for its medicinal and calming properties. The Bircher Bar's Spiced Matcha Mix is the perfect blend of rich and zesty flavour, giving a classic green tea taste with warming ginger notes and a citrus finish! Ingredients: organic matcha powder, ginger, sumac and vanilla. Gluten free, Paleo and vegan.
Retailers
Many consumers love to be able to create café-style beverages in their home kitchens. The Bircher Bar's premium latte mixes are the perfect blend of quality ingredients so that all they have to add is their choice of milk or nut mylk. Make up a batch of the day's latte mix and offer it as a taste test so your customers will be sold!
Foodservice
Expand your beverages menu with The Bircher Bar's premium latte mixes. Easy to make, supremely tasty and with healthy profit margins, each cup will add precious 'health dollars' to your bottom line. Suitable for all types of cafes and restaurants, they are additionally ideal for vegan outlets, juice bars, Paleo cafes and outlets who take pride in offering gluten free options.
To discuss your requirements or to place your first order, contact The Bircher Bar today.
---
More information about The Bircher Bar