The Gourmet Merchant Biscuits and Biscotti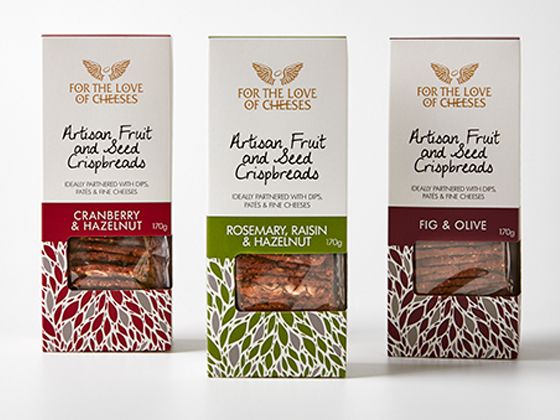 More Images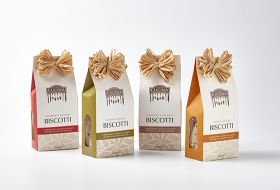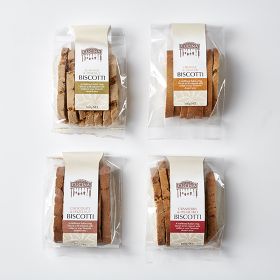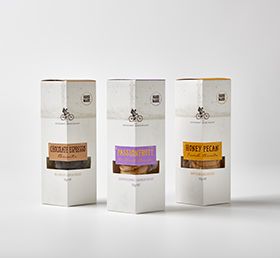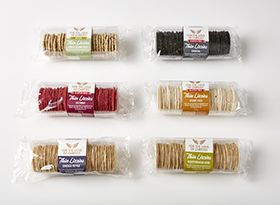 The Gourmet Merchant Biscuits and Biscotti
Creators, producers and merchants of the finest gourmet foods
Biscuit Collections
Melting Moments
Pure shortbread biscuits with creme icing filling. 120gm.
Raspberry cream
Coffee cream
Mango cream
European Collection Traditional Biscuits
Speculaas Cookies : traditional Dutch cinnamon
Hazelnut Crunchies : hazelnut meringue cookies
Vanilla Crescents : almond vanilla shortbread biscuits
Bishops Hats Cookies : cinnamon and rosehip jam
Harlequin Cookies : chocolate and vanilla swirls
Nuova Cucina Traditional Biscotti
Eye catching pack completed with artisanal raffia tie. 160gm.
Cranberry and Pistachio
Almond and Pinenut
Chocolate and Hazelnut
Orange and Ginger
For the Love of Cheeses
Shortbread style biscuit flavoured with herbs and spices.
Cheese and Sundried Tomato
Cheese and Cracked Pepper
Cheese and Rosemary
Cheese and Onion
Connoisseur Collection
Oven Baked Biscuits. 120g and 60g Diamond Pack.
Chocolate Espresso
Honey Pecan
Passionfruit Shortbread
For more information on our biscuit collections, please give us a call, visit our website or complete the enquiry form below.
---
More information about The Gourmet Merchant Biscuits and Biscotti
The Gourmet Merchant
The Gourmet Merchant produce a delightful, nostalgic range of Rock Candy, Lollipops and Boiled Sweets. You can use them to advantage in more ways than simply popping them on a shelf and waiting for customers to notice them. As they are a low-cost item, they can provide many different opportunities to add dollars to your bottom line, increase awareness of your company and keep customers happy. Here are some ideas on how to use wholesale confectionery to boost sales, thank customers and add value to other purchases. Click here