Wallaby - Rethinking Bottled Water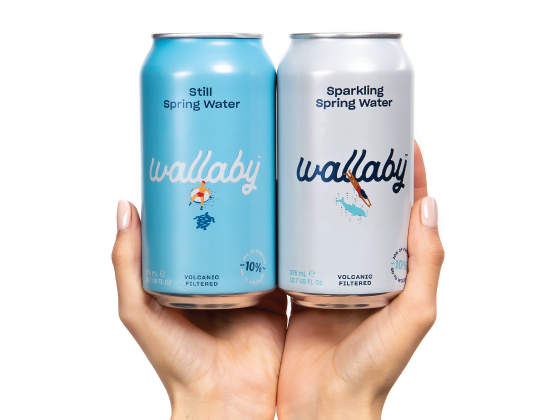 More Images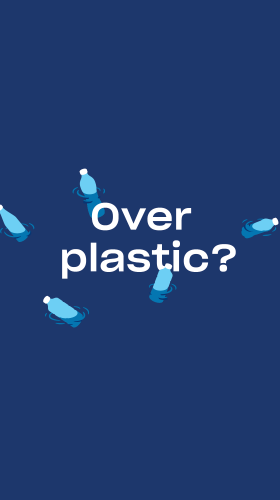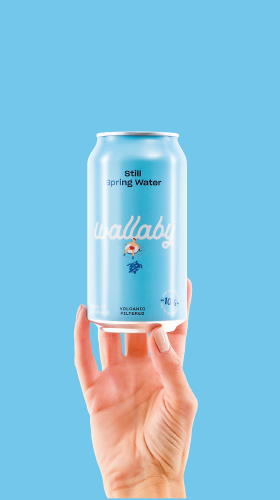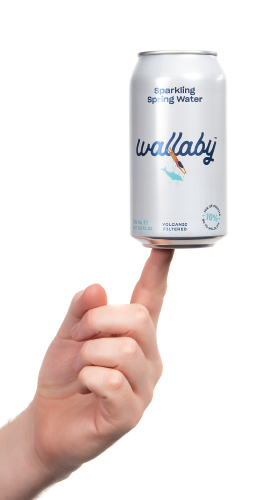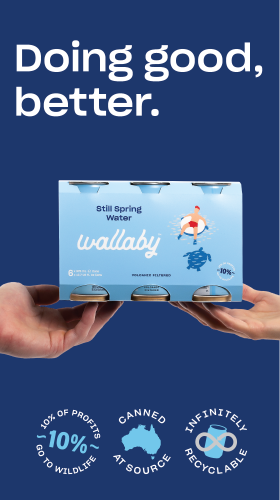 Wallaby - Rethinking Bottled Water
Natural spring water, in a can!
We believe the world needs more go-getters, do-gooders and trailblazers doing good, better.
That's why we're bringing you deliciously fresh Aussie spring water captured inside the world's most recycled and most recyclable packaging.
As if that wasn't enough, our cans and bottles are made from 100% aluminium, and they're infinitely recyclable – forever and ever.
Australian spring water, naturally:
From the foothills of an extinct volcano in the Victorian highlands flows a natural spring born from the abundant rainfall over the volcano's dome.
Fine lava fragments filter out any particles from the rainwater and add a minute concentrate of minerals, creating a uniquely alkaline source.
Our water is sustainably packaged at the source and notably rich in natural minerals with a rare and desirable pH of 8.1.
Notable trace elements (typical analysis)
Magnesium: 26 mg/L
Potassium:16 mg/L
Sodium: 36 mg/L
Calcium: 13 mg/L
Bicarbonate: 180 mg/L
Australia's most sustainable packaged water alternative:
98% of Aussie households have access to aluminium recycling
82% of aluminium cans are collected across Australia
The average can contains 62% recycled content
Aluminium recycles forever, and ever, and ever...
Cafes & Foodservice Outlets:
Currently available to wholesale customers in VIC, NSW, QLD, SA, TAS and WA.