Zest Specialty Coffee Roasters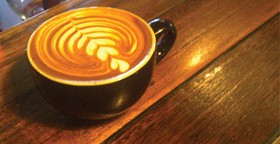 Zest Specialty Coffee Roasters
"Coffee is the new wine." It's this mantra that Zest Specialty Coffee Roasters live by for very good reason. Like wine, coffee has evolved into a discerning market where growing regions, micro-climates, soil types, fruit varietals, processing style and roasting craftsmanship all combine to bring out the incredible palate of flavours and nuances in the product. Thoroughly in tune with their product, Zest Coffee is a boutique wholesale coffee roastery where blends and profiles are developed to fit particular tastes and desires.
"Good coffee is like a people magnet! It keeps them coming back time after time."
Zest is a coffee supplier that sources beans from specialty coffee regions and microlots. They skilfully create blends that provide a broad palate of options to suit all clients.
Specialty blends
Zest Aroma Smooth
A luxurious coffee with polished notes of chocolate and spice. The finish is rich and sweet with lingering tones of cocoa butter.
Zest Crema Supreme
A full-bodied old time favourite that exudes generous tones of milk chocolate and hazelnut. Relax and share with your friends.
Zest Classic
This classic coffee exhibits a rich, heady aroma with a light and fruity acidity that delights the palate.
Zest Forte Dark
Deep tones of dark chocolate and caramelised orange, power through textured milk for a dominant dark cocoa.
Zest Coffee offers a range of other specialty café supplies including premium drinking chocolate, chai latte and specialty tea.
Zest Coffee make it their mission to become successful through helping their customers to become successful. Through the delivery of quality, small batch-roasted beans and by offering expert barista training, Zest is able to help develop their clients' understanding of coffee and how to best incorporate it into their business.
What Zest Specialty Coffee Roasters can do for your business
As a sign of Zest Coffee's commitment to the success of their clients, they have developed a Charter that outlines six core elements of their expertise, quality and service.
The Best Beans
From the origin of the beans and the way they're harvested to the care taken in roasting, this is a coffee supplier with a fundamental passion for their product.
Small Batch Roasted
Zest Coffee considers the roasting of coffee beans a true art and they do so in small batches to guarantee optimum flavour and quality.
Fresh To You
Weekly deliveries ensure that flavour and freshness are never compromised.
Excellent Equipment
Offering a choice of equipment styles and functionalities, Zest Coffee can advise on and supply the perfect solution for any business.
Expert Training
Never skipping a beat, Zest Coffee have a structured barista training program that they fine tune to suit the particular needs and skills of their clients' personnel. From the core understandings through to latte art, no stone is left unturned.
Service Support
24/7 professional technical support is a cornerstone of Zest Coffee's commitment to their clients' success.
For unparalleled support, quality and service, count on Zest Coffee for your wholesale coffee beans and equipment.
---
More information about Zest Specialty Coffee Roasters
Zest Coffee Roasters
Just as we learned in that old adage "oils ain't oils", we can assure you that coffee ain't just any old coffee. Click here