Interview - Deb Graham - Blue Pear Pantry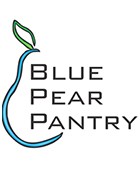 When Deb Graham, owner of Blue Pear Pantry says her products are home-made, you can bet they are. Her commercially-licensed home kitchen is where she whips up her delicious Savoury Rolls made with grass-fed beef and free range chicken, as well as her Vegan Rolls. Deb took us behind the scenes for a taste of what's involved.
FFW: Who are the people behind BLUE PEAR PANTRY?
BLUE PEAR PANTRY: Deb Graham (Owner/Operator) – a driven individual with vast food handling experience of 13 years at a major fast food chain, together with a period of Project Management. These have proven to be the two perfect drivers to start and develop BPP. Also ensures there is fun in the workplace … happy staff, happy customers!
Phil Graham – husband, financier, part time mentor and driving force in continually pushing me to trust in my vision and abilities. Good bloke too – sometimes.
Montana – first employee, fantastic customer service and currently studying hospitality. Vibrant personality and "fast" learner … extremely capable and also well-rounded autonomy.
All employees work under the qualities of:
Determination
Eagerness
Customer focused
Driven
Detailed
Fun
Also, if not for our magnificent suppliers, BPP would not be where we are today. As a sole trader we reply heavily on our suppliers delivering their promise with every order.
FFW: Where did the idea for Blue Pear Pantry come from?
BLUE PEAR PANTRY: After being a stay-at-home Mum for six years, it was time to go back to work. With a vast background of previous work experiences, there were many job applications across several fields with no real joy and it quickly became depressing. I knew of others having a home kitchen, so I thought I would start my own. I provided sample dishes of my initial meal range to reference groups, took on their feedback and we were off!
Originally, we were producing low carb and low-calorie meals with premium ingredients, with a cheeky side dish of beef sausage rolls. After winning two national awards in 2017 for our gourmet sausage rolls, the business took the obvious change to focus on the savoury rolls to keep up with the demand early in 2018.
Although our offerings have differed somewhat, our core values still remain; support local business, buy direct from the farmer where and when possible, with no comprise to quality and taste by adding fillers, additives or preservatives.
FFW: Are your products genuinely home-made?
BLUE PEAR PANTRY: Haha yes! Literally made in the same kitchen as my family's meals. Our home kitchen is a registered Class 2 kitchen (with our local Nillumbik Shire Council) and we are looking towards gaining our HACCP certification in the next few months.
FFW: What varieties do you offer?
BLUE PEAR PANTRY: Alongside the ever-popular Gourmet Beef Sausage Roll we offer the Thai Chicken made with free range chicken, fresh vegetables and a home-made Thai green curry paste.
In addition we offer the Vegan Roll. This is the same recipe as the award-winning beef but substituting the beef with roasted sweet potato.
FFW: Do you use local ingredients in your products?
BLUE PEAR PANTRY: 100%. We choose to use locals for all that we do. From our graphic design to printing to our wholesalers, we look for local business first and buy directly from the farmer where possible.
FFW: What vegetables go into your Vegan Rolls?
BLUE PEAR PANTRY: The Vegan Roll came about by accident one day when catering for a business networking meeting. A text came through from the administration assistant requesting vegan dietary requirements. With a quick Google to find what vegan was, I realised I had enough ingredients left from the beef rolls and some sweet potato in the fridge. I roasted the sweet potato and mixed it like I usually would the gourmet beef. Voila! It is the same recipe as the award-winning beef but substituting the beef with roasted sweet potato.
FFW: What sets your products apart from others in the marketplace?
BLUE PEAR PANTRY: It's what we don't put in our rolls that makes the difference. We source our meat from our local butcher, mix it with fresh produce from our local supplier or direct from the famers when possible and add some herbs and spices. It's that simple. There are no fillers, no additives, no preservatives; just home made the way my Mum used to do it. We have also been fortunate to source recycled and heat-sealed packaging. Our packaging can go into the oven up to 120 degrees and then all packaging can be recycled after use.
FFW: Do you supply your Savoury Rolls fresh or frozen?
BLUE PEAR PANTRY: Our savoury rolls come frozen fresh and heat sealed to ensure quality and flavour. Heat sealed is for retail packs only.
FFW: How can the rolls be heated for serving?
BLUE PEAR PANTRY: Rolls can be reheated in the container in the microwave on high for 8 minutes.
OR rolls can be placed in an oven at 120 degrees for 40-45 minutes in the container in which they were purchased. OR heat oven to 180 degrees, remove the rolls form the container and place on an ovenproof tray in the middle of the oven for 20-25 mins.
FFW: Can you describe Blue Pear Pantry's brand personality?
BLUE PEAR PANTRY: Handcrafted happiness! Simple wholesome food that brings people joy. Sausage rolls are typical party food and we associate ourselves with celebration, festivities and also elegance with the sophistication of our flavours. Children love our product and so do their parents for sneaking in extra goodness.
FFW: Tell us about what kind of retailers would be perfect to stock your products.
BLUE PEAR PANTRY: Our rolls fit well into boutique food stores, providores, delicatessens, independent supermarkets, school canteens, sporting clubs, market stalls, etc.
FFW: What sort of foodservice businesses would be ideal clients for Blue Pear Pantry?
BLUE PEAR PANTRY: We find cafés, restaurants, catering companies, wholesaler representatives and delicatessens.
FFW: What kind of feedback do you receive from consumers?
BLUE PEAR PANTRY: Overwhelmingly positive and complimentary, providing absolute gratification for the effort and love that goes into the handcrafted rolls. I am continuously amazed when customers take the time to send photos, text or come back to my market stall and tell me how much they enjoyed the rolls. Or their husband has eaten them all for breakfast and they need more for dinner that evening.
At the Good Food and Wine Show recently, one lady made the effort to come back and tell me that "These rolls are the best food in the entire building".
FFW: How wide is your distribution area?
BLUE PEAR PANTRY: I can delivery locally myself or I have a cold courier that can deliver throughout Victoria. I have come across storage and logistics in Sydney but not yet utilised.
FFW: Are there any new flavours in development?
BLUE PEAR PANTRY: Always. This year I have entered 6 varieties into the Australian Food Awards – stay tuned.
FFW: What would you like people to embrace about your brand?
BLUE PEAR PANTRY: We are a family business that supports family and local business. As a small business our business family support and deliver their promises, making BPP what we are today. Quality is never compromised, and we enjoy bringing happiness and smiles through our offerings.
FFW: What are you particularly passionate about in regard to your business?
BLUE PEAR PANTRY: Consistently delivering on our business acumen of providing a 100% quality product, through supporting other local businesses/producers. Talking with manufacturers, the first thing I ask is if I can still use my suppliers. In addition, when talking to manufacturers, I realised that I will not compromise on the quality of my ingredients or adding extra ingredients (fillers, preservatives, etc.) to make them last longer or yield more. In ten years' time and beyond, my product will remain as it is today.
FFW: As a boutique producer of a food product, do you happen to notice or admire other small food producers that you can tell us about?
BLUE PEAR PANTRY: At the Good Food and Wine Show this year we teamed up with PoppySmack. Amazing experience! Unforgettable products, another local home-made sweets company. Also Googy Bars, an amazing family business, and Asterisk Kitchen.
Make it your business to support other local businesses doing good things. To discuss your requirements or to place an order for these delicious and versatile Savoury Rolls, contact Blue Pear Pantry today.
---
Contact details for Blue Pear Pantry Savoury Rolls
---