Interview - Boosey Creek Olive Oil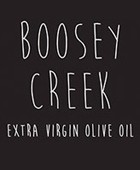 Small producers of locally-grown foods should be hailed for their tenacity and their determination to deliver quality products. We recently enjoyed learning more about Boosey Creek Olive Oil, whose humble beginnings are now paying off with a top yield of around 2,000 litres.
FFW: Who is behind Boosey Creek Olive Oil?
BOOSEY CREEK OLIVE OIL: The MacDonald family started BCOO about 15 years ago. After several years' research it was decided to plant the grove in four separate plantings with a year between plantings. The first worthwhile picking was in 2005 and each subsequent picking has been generally larger. The exception to this was a year of extreme frost during fruit set in November and a year of abnormally hot temperatures also in November
FFW: Where are the olives grown?
BOOSEY CREEK OLIVE OIL: The BCOO is situated in North East Victoria on the western slopes of the Warby Ranges which run between Benalla and Wangaratta. The grove has the Boosey Creek running through the property (hence the name). The creek starts in the Warby Ranges and runs through Katamatite and joins the Goulbourn River downstream of Shepparton.
FFW: Are your olives organically-grown?
BOOSEY CREEK OLIVE OIL: All our olives are grown under organic conditions. I am surrounded by broad acre farms and I have no say over the drift on the wind that these farmers may generate from their spray units. Note further that the olives are handpicked, to stop the fruit from being excessively bruised during harvest.
FFW: What varieties do you grow?
BOOSEY CREEK OLIVE OIL: The varieties produced are Corregiola, South Australian Verdale, Nevadillo, Pendulina and Manzanello.
FFW: Has the oil won any awards?
BOOSEY CREEK OLIVE OIL: Since we have been able to produce enough quantity for testing 200 litres for the small groves, we have been lucky enough to receive awards each year for our oil. Alas in 2017 the manager, yours truly was asleep at the wheel and forgot to put in the samples. In 2016 we won a gold medal and a silver medal, in 2015 a bronze medal and in 2014 we secured three silver medals. (our best year across the grove). In 2011 we were awarded the Best Oil of the Show for our South Australian Verdale. These awards are given at The Australian Golden Olive awards (North East Victoria).
FFW: Can you describe the flavour?
BOOSEY CREEK OLIVE OIL: This is not an area that I am good at. Each oil has its own unique flavour. To give you an example of the aromas that the judge detect on different samples over the years from their notes; slight confectionery with some herbs; ripe tomato background with artichoke; aniseed, mint, pear, and banana; herbaceous tomato leaf with a hint of celery; herbaceous tomato leaf, floral, tropical fruits. So, you see a mixed bag, depending on the season. etc.
FFW: Do you supply nationwide?
BOOSEY CREEK OLIVE OIL: No. Traditionally we supply to the North East and family and friends.
FFW: What are the most compelling virtues of your brand?
BOOSEY CREEK OLIVE OIL: Our olive oil is all-natural and all Australian. The olives are grown under organic conditions and handpicked.
FFW: How does Boosey Creek Olive Oil look after customers?
BOOSEY CREEK OLIVE OIL: We provide prompt order response as we have family members in Melbourne and the Geelong areas. We distribute a newsletter twice a year to those buying the oil.
FFW: What kinds of retailers are stocking your oil?
BOOSEY CREEK OLIVE OIL: Only the one at the moment, namely The Olive Shop in Millawa. This year we have been able to distribute our 20 litre containers to three community co-ops.
FFW: Are you able to supply bulk quantities to food manufacturers?
BOOSEY CREEK OLIVE OIL: The difficulty here is the varying amount of oil produced, from a low of 600 litres to a high of 2,000 litres. I am able to obtain some more oil that is also grown in the Boosey Valley, but not on my property. If there was sufficient demand, then I am sure that it would be done. I know of people sending their oil to the USA. I would be interested in exploring that.
FFW: Do you offer any important tips on how to store, serve or use your olive oil?
BOOSEY CREEK OLIVE OIL: Often we give advice in the newsletter, this is normally related to cooking.
FFW: What lies ahead for Boosey Creek Olive Oil; any new developments, awards or exciting new customers?
BOOSEY CREEK OLIVE OIL: The prospect of processing the oil at the grove. Currently I transport the olives an hour away by car. It's very dead time and counterproductive.
Would you like to try Boosey Creek Olive Oil and discover its flavour profile yourself? Contact the company today to find out more about this boutique brand.
---
Contact details for Boosey Creek Olive Oil
Visit Website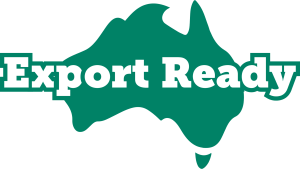 ---