Interview - Danielle Proctor - Rocky Road House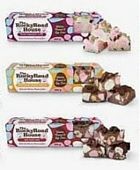 Food allergies and intolerances are hugely challenging, but the good news is that products pop up that avoid the troublesome ingredients. In the case of Rocky Road House, Executive Manager Danielle Proctor tells us the story of how her daughter's allergies led to the creation of a wickedly delicious range of sweet treats!
FFW: What led you to make Rocky Road as a business?
ROCKY ROAD HOUSE: The Rocky Road House was born out of a need to provide my daughter Lauren with an allergy free alternative to her favourite treat. After searching supermarket shelves I soon realised that the only way I could be confident in giving my daughter a gluten free, peanut free and egg free option was to source and experiment with recipes.
In 2012 I introduced 'The Rocky Road House' to the world.
FFW: In what ways is your Rocky Road allergy-free?
ROCKY ROAD HOUSE: All of our 100g and 200g rocky road bars are gluten free, peanut free and egg free.
FFW: What size bars do you make?
ROCKY ROAD HOUSE: Our bars currently come in two sizes being 100g (to keep all to yourself) and 200g to enjoy with your family and friends.
FFW: How did you come up with the scrumptious flavours?
ROCKY ROAD HOUSE: I originally came up with all of the flavours that we currently have many years ago when I was making rocky road for my daughter from a young age. With our flavours we have kept some of the good old favourites with the Milk Choc Lane and Cranberry Close. The Popping Candy Drive flavour well this one is aimed at the kids and it's just the way they like it. I am a huge lover of salted caramel and jaffa so it was a no-brainer to have Jolly Jaffa Way and Salted Caramel Corner. As for Peppermint Place and Honeycomb Crunch Crescent, I have so many family members who for years have been lovers of these combinations so I created those flavours to get the family's buy-in initially which was a winner! And the good old Raspberry Road sounded like a delicious combination so I thought I would include that one too and it is loved by all.
Our Rocky Road House kitchen is constantly abuzz developing exciting new flavours to tempt you. We invite you to take a walk along our rocky road. We hope you enjoy every morsel, built with chunks of love.
FFW: Do you find your Rocky Road is embraced by consumers who don't necessarily need to eat gluten free, egg free or nut free?
ROCKY ROAD HOUSE: Absolutely, consumers of our products are not just people who are allergy sufferers. Our products are well received by all but there are certain flavours that certain people gravitate to such as the Popping Candy Drive whch is most popular with the kids. When you have the opportunity to taste our products it is hard to tell that they are an allergy free product as they taste so good, unless you are a lover of peanut in your rocky road, in which case you are going to be disappointed!
FFW: Your products would be excellent for nut-free school canteens, wouldn't they?
ROCKY ROAD HOUSE: Yes our products would be a great addition to school canteens and we believe they would complement any existing confectionery line and/or allergy free products already sold within the canteen. Whilst peanut allergies are on the rise our products appeal to schools in this sense.
FFW: Have you supplied Rocky Road for fundraising events? How did it go?
ROCKY ROAD HOUSE: Yes! The Rocky Road House has fundraising boxes, each containing 12 x 100g bars and offering a very profitable return for any school, sporting or community groups looking to hold a fundraising event. More information is available on our website www.rockyroadhouse.com.au/fundraising. Organisations that have participated in our fundraising events to date have been extremely happy with the outcome and are looking to hold another next year. It is so good to see everyone being able to enjoy our products whilst raising much needed funds. The Rocky Road House has also provided products to many fundraising events to be included in goodie bags to raise money for various charities and we are very proud to be a part of this.
FFW: Do you provide point of sale materials for your retailers?
ROCKY ROAD HOUSE: Our 100g bars are packaged in our counter display boxes which are very visible to the eye. We also have POS stands which are very slimline for our retailers to use and if space is very limited then we are happy to discuss their individual needs for their store and what options are available.
FFW: How do you make it easy for your retailers and foodservice operators to do business with you?
ROCKY ROAD HOUSE: At The Rocky Road House we work closely with our stockists in order to achieve a win/win for all parties involved. We offer small minimum orders along with our mixed boxes for our smaller stockists where space can be limited. We also offer online ordering through our wholesaler section of our website as this enables orders to be placed 24/7 which offers greater flexibility for our buyers.
FFW: Are there any new flavours on the horizon?
ROCKY ROAD HOUSE: We are currently in the process of testing some new flavours. Testing takes some time but as soon as we are sure it will work we will shout it to the world.
FFW: What's your favourite flavour from the range?
ROCKY ROAD HOUSE: My favourite flavour is … do I really have to choose one? I can't so they are Salted Caramel Corner and Jolly Jaffa Way.
FFW: Has Rocky Road House won any awards or other acclaim?
ROCKY ROAD HOUSE: The Rocky Road House awards are as follows:
2015 Food Magazine Awards FINALIST – Label Design Category
2014 Ausmumpreneur FINALIST – Handmade Category
We have also been featured in Yum, Gluten Free magazine, local newspapers and on fundraising blogs.
FFW: Is there anyone you wish you could have as 'the face of Rocky Road House'? Why would they be so perfect?
ROCKY ROAD HOUSE: Not really. I created this product because of my experiences with my daughter over 10 years and her 26 allergies. Today she has come along from having eczema on 70% of her body for 10 years (as a child) to 0% and only two allergies remain. If I could have anyone as the face of The Rocky Road House it would be my daughter, Lauren.
FFW: Do you have any 'brand crushes' on other food and beverage producers?
ROCKY ROAD HOUSE: Not really. I try to stay focused on our brand and what is working for us rather than take inspiration from others unless they are my immediate competitor. Currently and just quietly I probably do have a crush on flavoured milk producers……..hint hint.
FFW: It's always inspiring to learn about artisanal brands and how they came about. In the case of Rocky Road House, it's so lovely to hear that the brand is being embraced because of the very challenges it was created to remedy.
Why not consider stocking Rocky Road House in your store, café or restaurant? Proudly extol its gluten free, egg free and nut free virtues and the world will come knocking! To place your first order, contact Rocky Road House today.
---
Contact details for The Rocky Road House
Service Area Available Australia Wide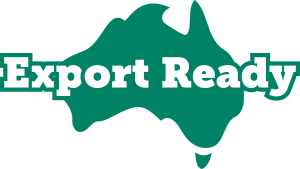 Visit Website
Service Area Available Australia Wide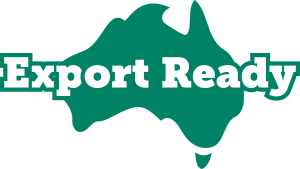 ---