Interview - Elizabeth Sattler - Terra Firma Foods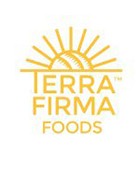 Another new superfood has hit the ground running in Australia and it's thanks to Terra Firma Foods. Tigernuts are tasty, highly nutritious and very versatile. We spoke with Co-Founder/Director, Elizabeth Sattler and discovered that they are not actually nuts so even people with nut allergies can enjoy them.
FFW: Who is the behind the Terra Firma Foods company?
TERRA FIRMA FOODS: Sisters Elizabeth and Penny.
FFW: What products do you offer?
TERRA FIRMA FOODS: All things Tigernuts!
We offer a number of tigernut products: Unpeeled Tigernuts, which are essentially the root veg in its original form that has been dried in the sun. It is still encased in its outer skin, but you don't have to peel them to eat - think of it like a regular almond vs a blanched almond (which would be the peeled tigernut). Unpeeled Tigernuts are a little more chewy with a nutty coconut taste and a hint of vanilla, compared to the peeled Tigernuts which are are a little less chewy, and easier to eat.
Tigernut flour is simply milled Tigernuts, all ground up and ready to use as a normal flour. Finally, diced Tigernuts are literally raw unpeeled Tigernuts that have been chopped.
FFW: What led you to establishing a business offering Tigernuts?
TERRA FIRMA FOODS: As sisters who love to travel, we came across Tigernuts on one of our overseas adventures. The discovery of the delicious snack and the fantastic nutritional benefits meant that we were keen to implement them into our diets on our return home to Australia. However we were unable to find any and soon came to the realisation that Tigernuts were not readily available in the Australian marketplace. Enter Terra Firma Foods!
FFW: Where do your tigernuts come from?
TERRA FIRMA FOODS: All our Tigernut products are shipped from sustainable growers located in Valencia, Spain.
FFW: Are tigernuts nuts?
TERRA FIRMA FOODS: Unlike the name suggests, Tigernuts are not nuts, but tiny tubers (root vegetables).
Tigernuts are the small, edible bulbs of the Cyperus esculentus var. sativus plant, a grass-like species native to Africa. They are completely safe for those with nut allergies.
FFW: What makes tigernuts so special?
TERRA FIRMA FOODS: For something so small, Tigernuts pack a nutrient punch. Our small tubers are very high in fibre and the #1 natural source of resistant starch.
Tigernuts also contain digestive enzymes like catalase, lipase and amylase. These enzymes, combined with our resistant starch and fibre content aids digestive health, improves insulin sensitivity, lowers blood sugar levels and helps to counteract issues of the bowels.
To add to this, their fat content is primarily made up of oleic acid – the good fat found in olive oil and avocado.
Not to mention, Tigernuts are rich in vitamins and minerals including phosphorous, potassium, calcium, magnesium, copper, manganese, iron and vitamins E and C. The list goes on!
FFW: Why haven't we heard about tigernuts in the past?
TERRA FIRMA FOODS: Although we haven't, our Palaeolithic ancestors certainly did. Originally cultivated in Northern Africa, Tigernuts are one of the world's oldest sources of nutrition! A recent study by Oxford University even suggests that Tigernuts made up around 80% of Nutcracker Man's diet between 2.4 and 1.4 million years ago!
Tigernuts have also long been used as a food source and in traditional medicine for early civilisations including the Chinese and Persians.
Thanks to the benefits Tigernuts have on gut health, the wellbeing industry are just beginning to rediscover these nutrient dense tubers. This may be owing to the vast amounts of research emerging on gut health as we're all now far more conscious of maintaining a healthy gut microbiota to improve our overall mental and physical health.
FFW: How can they be consumed?
TERRA FIRMA FOODS: Such a versatile snack, the humble old Tigernut! Both the peeled and unpeeled Tigernut can be eaten as a healthy snack, popped on porridge or soaked in water overnight for an added crunch. When you soak Tigernuts in water they actually absorb the liquid and rehydrate and become crunchy (like an apple, not soggy like a sultana.
You can use Tigernut flour in your favourite sweet and savoury recipes such as cakes, cookies, pastries or pizza dough. Diced Tigernuts are a great topping for smoothie bowls, cereals and salads.
Tigernuts also make a wonderful creamy nut-free and dairy-free milk. Much like the process of other nut milks, you can soak unpeeled Tigernuts for 12-24 hrs, blend then strain in a nut bag. Perfect to use in smoothies or your morning coffee. They are very low allergen which means they are great for everyone, and their production requires much less water than an almond, so great for the environment too!
FFW: Can the diced Tigernuts be used as a replacement for crushed peanuts?
TERRA FIRMA FOODS: Absolutely! If you want the same old crunch, still high in all the good things - fibre, iron magnesium, resistant starch and good fats, diced Tigernuts are your go-to! They're a great allergy-free addition to the school lunch box, or for treats at kids parties, sprinkled on muffins, donuts, in bliss balls, or even your own homemade golden gaytime ice cream.
FFW: How should the flour be used?
TERRA FIRMA FOODS: Tigernut flour is a great way to sneak essential vitamins, minerals and probiotics into gluten free, paleo, vegan and low FODMAP baking. When cooking, use as an alternative to traditional and nut flours at a ratio of 1:1.
FFW: How would you suggest retailers promote your products in store?
TERRA FIRMA FOODS: Our Tigernuts sell well with in-store tastings accompanied by information flyers - because the product is still emerging, we need to educate people on their benefits. Creating Tigernut based baked goods and beverages as tastings is also an excellent way to showcase the products' versatility.
FFW: Do you provide marketing materials such as shelf wobblers, information cards, recipe cards or samples?
TERRA FIRMA FOODS: Certainly. We can send 140g packet samples of the snack for businesses and their customers to try. We will also provide information cards and marketing collateral.
FFW: How are foodservice businesses using Tigernuts in their dishes or on their menus?
TERRA FIRMA FOODS: Our Tigernut flour has been popular in clean baked treats, raw cakes and desserts, sprinkled on smoothie bowls and salads as well as being used in smoothie bombs (pre-portioned smoothie boosters). Some places have also experimented with more savoury dishes such as Tigernut flour battered chicken parmigiana and vegetable burgers. We even have a well known bar and restaurant in Melbourne that has created a Tigernut Milk Horchata Cocktail!
FFW: What kinds of foodservice businesses are serving your products to their customers?
TERRA FIRMA FOODS: Typically health food stores, organic grocers, and cafes .
FFW: Do you supply bulk quantities to food manufacturers, restaurants and other foodie businesses?
TERRA FIRMA FOODS: Absolutely!
FFW: What sorts of health practitioners should recommend Tigernut snacks to their clients?
TERRA FIRMA FOODS: Dieticians and other holistic health practitioners that are looking to help clients lose weight with nutritious foods may include tigernuts in their meal plans. The resistant starch in Tigernuts makes them a rather filling snack which can curb cravings and excessive eating.
GPs and Naturopaths may also often recommend this product for those looking to increase their intake of prebiotics to help balance the gut microbiota and improve their immune system.
Nutritionists also might recommend clients make Tigernut milk for when they are switching to lactose free, nut-free and soy free alternatives.
FFW: As a small food producer, are there any other boutique food and beverage brands that you admire for their products or the way they do business?
TERRA FIRMA FOODS: We love small businesses who aim to minimise waste and give back to the community. A local favourite would be Made by Fressko. These guys make an environmentally friendly double walled glass bottle that act as a fruit water infuser and a thermos which means cutting down on takeaway cups and other single-use plastics.
FFW: What would be a fantastic 'day in the life of …' at Terra Firma Foods?
TERRA FIRMA FOODS: Most days are fantastic days at Terra Firma Foods! Highlights are when we receive feedback from our lovely customers and how discovering Tigernuts has been a saviour to their particular allergies or how they have helped fix IBS and other stomach issues. We also love it when we get more enquiries from businesses wanting to find out what all the fuss is about and try our Tigernuts to potentially distribute or use in their food outlets.
If you haven't experienced Tigernuts yet, then consider how you can incorporate them into your business's offering. As they become more well-known, they will be in greater demand so be ready for when your customers ask you! Contact Terra Firma Foods today.
---
Contact details for Terra Firma Foods
---