Interview - Feel Good Foods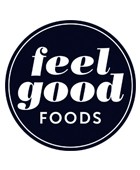 How would you like to deal with a wholesaler that offers you food and beverage brands that go the extra mile? That mile could be entrepreneurialism, philanthropy, sustainability, organic or grassroots innovation. Well, the team at Feel Good Foods would love to hear from you so they can introduce themselves and an ever-growing array of conscientious brands.
FFW: What is the overriding philosophy of Feel Good Foods?
FEEL GOOD FOODS: As our name suggests, we believe feeling good is everything. That means we endeavour to deliver the best quality products and outstanding customer service every single day.
FFW: And who is behind the Feel Good Foods brand?
FEEL GOOD FOODS: We've grown exponentially over the years. In seven short years, we've gone from a one man and a van set-up to a full-size warehouse and office space with an ever-growing team. We're all very dedicated and passionate about the products we sell and we love to share the stories behind our amazing brands.
FFW: You offer a wide range of healthy foods and beverages plus some ingredients; can you give us a quick rundown on the different brands and products?
FEEL GOOD FOODS: We strive to cater to the needs of both cafe and retail models, so our range is pretty diverse. Overall, we stock brands that give businesses that extra edge. So, we have everything from top quality dairy-free milks and a range of organic juices, soft drinks and kombucha to some great muesli and granola, Pana Chocolate, paleo bars and a heap of certified organic dry goods… plus way more!
FFW: What are you particularly looking for when you take on a new supplier?
FEEL GOOD FOODS: We look for suppliers with an entrepreneurial spirit and grassroots innovations. That might mean that a supplier only uses certified organic ingredients or they support sustainable farming practices or they even make a monetary contribution to a particular cause close to their hearts. It can really mean something different for every brand, but overall we think it's important that our suppliers add something new and exciting to the mix.
FFW: Do you think there's a shared goal among all your suppliers?
FEEL GOOD FOODS: Like us, our suppliers are 100% dedicated and passionate about their product. They all want to share their wonderful stories with the world and that's great! We're privileged to help them do this not just by distributing their products, but by being effective brand ambassadors.
FFW: What sorts of retailers do you have as clients?
FEEL GOOD FOODS: Our retailers are diverse, just like our range. We service many organic and specialist grocers, as well as health food shops and many others.
FFW: Can retailers purchase bulk quantities of some foods as well as retail-ready products?
FEEL GOOD FOODS: Yes. We have a wide range of certified organic bulk products including nuts, grains, superfoods and mueslis.
FFW: Do you provide any kind of advisory, or guide customers to particular brands according to their own customer base?
FEEL GOOD FOODS: Our knowledgeable sales representatives offer highly personalised service. This includes listening to our customers' needs and guiding them to brands that their own clientele will LOVE. Sometimes this involves getting into the nitty gritty of the manufacturing process or farming techniques, but we are always happy to help with any questions that customers have. Basically, we pride ourselves on being a very transparent, happy-to-help sort of business.
FFW: What kinds of foodservice businesses buy from you?
FEEL GOOD FOODS: We service hundreds of cafes and restaurants all over Victoria. Most have a unique approach to serving food. They might serve only organic produce, or they might specialise in raw vegan foods. They might even just be looking for products that give their businesses that gourmet edge. Whatever their approach, we have plenty of products to suit the needs of a variety of food service businesses.
FFW: And who else buys from Feel Good Foods?
FEEL GOOD FOODS: It's amazing to see how varied our customers are. As well as grocers, there are holistic medicine practitioners, dieticians, gyms, yoga studios… you name it!
FFW: What have you noticed has become a major trend among the foods you offer?
FEEL GOOD FOODS: From raw veganism to paleo lifestyles, there are so many different food movements happening out there these days. The main thing that connects these diverse food movements is a shift away from unsustainable, mass produced 'food' pumped full of chemicals and artificial ingredients. This isn't so much a trend as a permanent change in the way people are approaching food. We want to support that as much as possible.
FFW: Have you been surprised by the momentum that the paleo, gluten free and sugar free movement has been gaining of late?
FEEL GOOD FOODS: We like to see ourselves as being at the forefront of these movements. We help to get these movements off the ground and into mainstream thought. When we see these movements gaining real traction out there in the real world, it's great to see that the work we do has real meaning and impact on the community.
FFW: How do you make it easy for clients to do business with Feel Good Foods?
FEEL GOOD FOODS: We pride ourselves on being thorough in our service. We offer free point of sale material, in-store product tastings and personalised service from our friendly sales team. Our delivery service is also second to none. We go to most metropolitan locations twice a week and we service regional areas on a regular basis. We are always willing to go that extra mile to satisfy our customers.
FFW: Do you aim to offer a high percentage of Australian made products?
FEEL GOOD FOODS: We strive to source local products as much as possible, many of which are made right here in Melbourne. However, some ingredients are simply not produced in Australia. In that case, we make sure that these products are made in an environmentally and socially responsible way.
FFW: Have you noticed any new foods or food types that are emerging that particularly excite you, even if you don't yet offer them in your range?
FEEL GOOD FOODS: It's really incredible how much innovation there is in the grassroots food industry. We're always open to new things, but fermented and probiotic foods are particularly massive right now, and there are a lot of cool things coming into that space.
FFW: What's on the horizon for Feel Good Foods?
FEEL GOOD FOODS: We're always expanding our range, so keep your eyes peeled for some great new products.
If you're feeling as excited as we are by the enthusiasm and approachability of Feel Good Foods, then it's time to contact them to find out which ranges would be ideal for your business. To discuss your requirements, organise a visit from a rep or place your first order, contact Feel Good Foods via the form below.
---
Contact details for Feel Good Foods
---