Interview - Hayssam Bejjani - Sami's Kitchen
Sami's Kitchen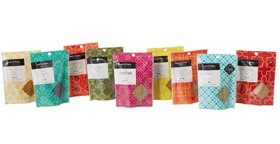 More Images
Middle Eastern flavours are increasingly sought by Aussie and New Zealand consumers, as evidenced by the number of Turkish, Lebanese and Moroccan-inspired restaurants that have proliferated in recent times. But the Bejjani family know from experience at the coalface, that consumers are keen to recreate these time-honoured recipes at home. We spoke with Hayssam Bejjani, Co-Founder and Chief Executive Foodie of Sami's Kitchen about their range of products that are helping home and restaurant cooks whip up Middle Eastern dishes that taste every bit as good as those served back in the homeland.
FFW: Where are you and your parents / family from?
SAMI'S KITCHEN: Mum and Dad were born and raised in Lebanon. Mum is from a village in the South, which is rich in tradition and known for their olive farming and beautiful olive oils. Dad is from an area closer to the capital, where unique and amazing preserves and jams are a local way of life. Both lived mostly in Beirut, which is where we were all born and raised, until moving to New Zealand in 1989.
FFW: When you established Sami's Café in Christchurch, how did you find local appreciation for Middle Eastern foods?
SAMI'S KITCHEN: At that time, Middle Eastern food in the city was made up of one or two kebab bars, so it was very limited. Sami and Sonia were not from a professional food background, so they decided to offer what they knew best, which was home-style cooking and fresh ingredients cooked to order. Luckily, it worked.
FFW: How different is local appreciation now?
SAMI'S KITCHEN: Christchurch is much more multi-cultural now and there's access to so much variety in food. There are a few more Middle Eastern restaurants now, which is great for developing a better understanding and appreciation of our cultural and culinary heritage.
FFW: Did you have many Sami's Café customers asking for recipes or how they could make the foods at home?
SAMI'S KITCHEN: All the time. This was the key reason for starting Sami's Kitchen. Mum is a really talented cook with a lot of experience, but has always been typically protective of her recipes, so being able to supply the key flavour ingredients to our customers to take home was an ideal solution for everyone.
FFW: What made you take the leap into creating your own product range?
SAMI'S KITCHEN: We initially wanted Mum to work on a family recipe book. This would be just for us, because we all lived in separate cities at the time. Over a few conversations at Christmas one year, the recipe book idea developed into a products idea, but only something small to be made available online.
As I researched packaging ideas and started speaking with retailers around Sydney, I realised that there was demand for something authentic and really high quality, so we agreed to try a retail range. Next step was to work on some more contemporary recipes using our products, so I approached a handful of chefs I knew. They loved the products so much that we started getting orders for larger quantities, so we launched a foodservice range. This has been very popular with quality butchers as well, because of the demand for pure, preservative-free and gluten-free ingredients to go into sausages and marinades.
FFW: How did you determine which kinds of products would form the basis of the initial range?
SAMI'S KITCHEN: We were pretty naïve at the time and started off with the flavours we liked most ourselves. That worked well for us because we ended up with a very unique range of blends, although it has meant that we also need to educate our customers on how to use them. Chefs love them but retail customers tend to need more help, which is why we developed recipe cards and we run regular market events and in-store tastings.
FFW: Have you been surprised by how well received the range has been with customers and also with chefs?
SAMI'S KITCHEN: I've been surprised by how many butchers and larger catering operations are looking for a higher quality alternative to the many existing flavour options, which are full of preservatives and fillers. That's been really encouraging.
We've also had a lot of interest from hotels and bars in the new Thyme & Sesame Nuts mixes, which has been fantastic. We are planning to expand this range into other exciting flavours, along with growing our retail range of spice blends.
FFW: How does the Sami's Kitchen range help foodservice operators? Why wouldn't they simply create their own spice mixes?
SAMI'S KITCHEN: There are three key reasons why a chef might use our products. Firstly, the time and labour cost involved in mixing your own blend can be quite intensive, for what are often relatively small quantities. Cost control in a professional operation means that you may need to focus your labour cost on fresh ingredients. Secondly, we are able to select the best quality spices from multiple importers, where often a chef might be buying from further down the supply chain, and not getting the choice of quality they need. Finally, our recipes have been fine-tuned and used over decades and multiple generations, so it's the real deal, and not something we've found on the Internet. Authenticity is becoming more important as consumers and diners become better travelled and better educated, and their expectations are much higher.
FFW: Since the products are all natural and all the ingredients are listed on the packs, why wouldn't a consumer simply whip up their own spice blend?
SAMI'S KITCHEN: I would say that the same issues that apply to chefs also apply to a retail consumer. Aside from the recipe itself, and getting the quantities and proportions right, access to quality spice ingredients in the mainstream market is still limited. I think that most people today are also quite busy and time-poor, so to get home and spend time grinding or blending your spices before cooking dinner is not so convenient, especially when you have a great alternative.
We list our ingredients on our packs even though we don't have to by law. This is because we have nothing to hide and we want buyers to know exactly what they're getting.
FFW: What are the most compelling features of your brand?
SAMI'S KITCHEN: First and foremost, Sami's Kitchen is about great Middle Eastern food. We use only the best quality natural ingredients, and we won't compromise on this. We're an independent family business, so we make decisions based on a long-term view, even if it means we sacrifice short-term profits. Our spice blends are our mother's recipes, but we also want to promote our overall culinary heritage and we like collaborating with other friends, chefs and producers to create new products. We're authentic, but not always strictly traditional.
FFW: What do you wish Australians and New Zealanders would appreciate most about Middle Eastern cuisine?
SAMI'S KITCHEN: Middle Eastern cuisine has such a long history and spans a very broad range of cultures and geographies, with influences over centuries from Spain, North Africa, Persia, the Arab world, and mostly the Ottoman Empire. There really is so much more to explore than Hummus, and we would love to see this reflected in the variety of products available and in what people buy and eat.
FFW: Are there any new products in the works at the moment?
SAMI'S KITCHEN: We launched our range of roasted nuts late in 2012, and we are having fun trying out new flavours to roast with. We will also be releasing some great new flavours of spice blends and a smaller size of retail spice packs. We have a lot of ideas for new ranges, and we're trying to prioritise what comes next, so if anyone has a good suggestion, we'd love the help. Get in touch.
FFW: How does Sami's Kitchen help clients to promote their products?
SAMI'S KITCHEN: We like to work with key retailers closely. We have just produced some beautiful wooden display boxes for both the spices and the nuts. We also collaborate with great food bloggers and personalities to create easy-to-use recipes, which we print on DL cards. We recently worked with past MasterChef contestant Amina Elshafei to create a couple of great recipes.
Tastings are a great way of introducing customers to our products, and we offer free sampling stock to retailers who are willing to work with it. We occasionally also hold our own in-store tasting events.
In terms of marketing, we get involved in major consumer events like Taste of Sydney and the Good Food & Wine Shows, which are an excellent way of connecting with a broad range of potential consumers. We also regularly get involved in farmers' markets such as the SMH Pyrmont Growers' Market.
In addition to our foodservice range of Middle Eastern spice blends, we also regularly work with clients to tailor products for their specific needs. These can include any flavours of spice blends for use by butchers or catering operations, or roasted nuts in unique flavours and mixes for hotels, bars, caterers and airlines.
We are able to accommodate relatively small volumes and can package to suit the client's requirements.
With the Bejjani family on the case, it looks like Australian and New Zealand consumers will be whipping up their own Middle Eastern favourites at home without a care in the world. Having sorted the quality, ease and authenticity, the Sami's Kitchen range is destined to appease cravings for tasty Middle Eastern cuisine, and educate consumers in the process.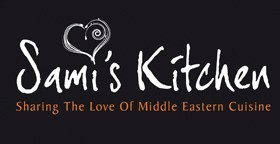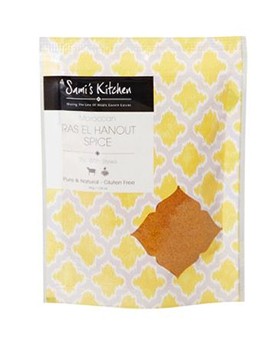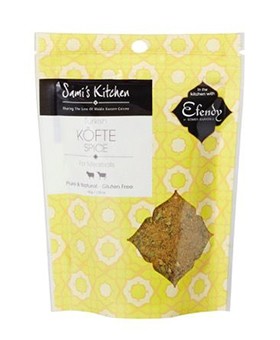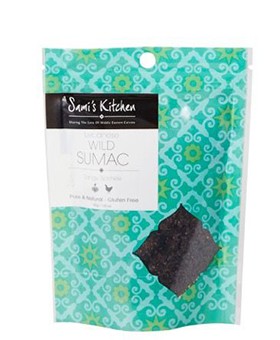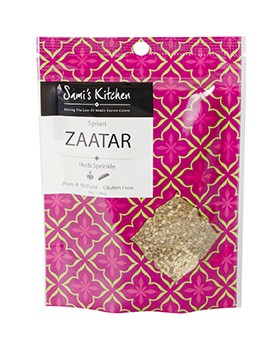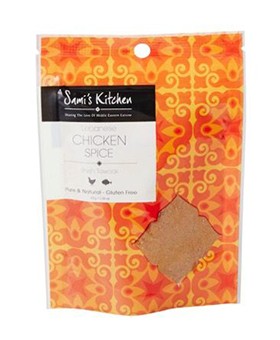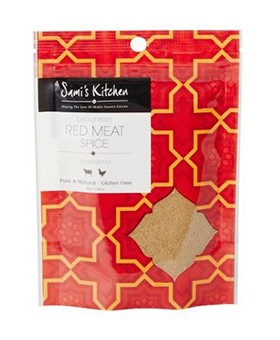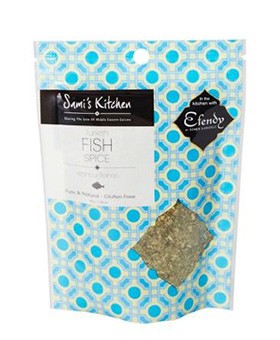 ---
Contact details for Sami's Kitchen
---