Interview - Johnee Zahlan - Southern Ocean Seafoods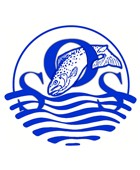 When it comes to seafood for your retail or foodservice business, you need to be able to rely on consistency, quality and variety. Fortunately, one operator has been around for more than three decades and has been delivering on all three fronts for satisfied customers. We spoke with Johnee Zahlan, owner of Southern Ocean Seafoods and discovered more about how they keep their clientele well stocked in fresh and frozen seafood.
FFW: Can you tell us a little about the Southern Ocean Seafoods brand
SOUTHERN OCEAN SEAFOODS: I have owned Southern Ocean Seafoods for almost 7 years now. We bought the business from the previous owners who founded the company around 35 years ago. It is quite well known in the industry due to its longstanding history.
FFW: What is different about the way Southern Ocean Seafoods operates?
SOUTHERN OCEAN SEAFOODS: SOS is well known for its excellent quality and impeccable customer service. We pride ourselves on providing this standard to all our customers.
FFW: Do you supply only fresh seafood or frozen as well?
SOUTHERN OCEAN SEAFOODS: SOS is a 'jack of all trades' kind of business. We have a retail component to our business as well as a huge wholesale clientele. We provide fresh and frozen seafood and finger/party foods, chilled products such as cheese, cold meats, dips and margarine, just to name a few. We also have a huge range of dry goods – flour, sauces, spices and so much more.
FFW: What are the benefits of frozen seafood?
SOUTHERN OCEAN SEAFOODS: The benefits of frozen seafood are the convenience of being able to buy in bulk at a cost effective price and being able to store it for a longer period than fresh seafood and use it as you require.
FFW: Do you also supply prepared seafood products?
SOUTHERN OCEAN SEAFOODS: We have a huge processing facility here at SOS headquarters where we process fresh gummy/shark for our wholesale customers, we also fillet most of our fresh salmon and other fish on premises.
FFW: What are your company's quality virtues?
SOUTHERN OCEAN SEAFOODS: We certainly are HACCP approved. We work with some of the largest and most reliable suppliers in Australia. We only accept top quality products.
FFW: Who are your main markets?
SOUTHERN OCEAN SEAFOODS: We predominantly supply to takeaway shops, e.g. fish and ships and charcoal chicken style shops. We also supply to a number of restaurants, RSLs, pubs, clubs, cafes and burger bars.
FFW: Do you supply to both ends of the market, from local fish and chip shops to five star restaurants?
SOUTHERN OCEAN SEAFOODS: Yes, we do.
FFW: Are you able to source particular products for customers if requested?
SOUTHERN OCEAN SEAFOODS: We can source any product. That is the kind of service we pride ourselves on.
FFW: How do you make it easy for customers to do business with you?
SOUTHERN OCEAN SEAFOODS: We do our best to accommodate each and every one of our customers. We go far and beyond if the request is within reason. I grew up in my parents' fish and chip shops and have been in the industry for many years. I have helped customers by providing invaluable advice regarding the products we supply, methods of preparing and cooking and general ways to improve what is served to the end customer.
FFW: What makes Southern Ocean Seafoods experts?
SOUTHERN OCEAN SEAFOODS: SOS has been around for over four decades in the fresh and frozen seafood and foodservice industry. This has given us invaluable experience and knowledge.
FFW: To what geographical areas do you deliver?
SOUTHERN OCEAN SEAFOODS: We deliver all over Melbourne and rural Victoria.
FFW: What partner brands do you work with and supply to customers?
SOUTHERN OCEAN SEAFOODS: Chiko, Marvel, Marathon, Tibaldi, Heinz, Chien Wah, Edgell, I&J, Tally's, Sanford, Huon, Tassel, Black Swan, Chris' Dips, Fonterra, Provodere Group, Inghams, Steggles, McCain and many more.
For exceptional variety and quality and second-to-none customer service, deal with Southern Ocean Seafoods. Whatever your enquiry, they will be happy to hear from you to discuss minimum quantities, product sourcing and delivery options.
---
Contact details for Southern Ocean Seafoods
---