Interview - Justine Muollo - Justine's Cookies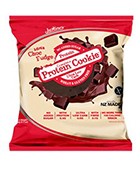 Some cookies are naughty, others are nice. When it comes to really virtuous cookies, there's a New Zealand brand that boasts high protein content, loads of flavour and they're gluten free too. We got the inside scoop on Justine's Cookies and learned they're even being exported around the world!
FFW: Who is behind Justine's Cookies?
JUSTINE'S COOKIES: Although creating one of the most healthy, guilt-free indulgent cookie is an achievement in itself, to build a brand which is now recognised all around the world is another and that's exactly what Justine Muollo's company, Justine's Limited has achieved.
Justine's Limited's journey began in 2004 in Wellington. Before that the business was called The Protein Bakery and made protein cookies for the health and fitness industries. The business entrepreneur rebranded to keep up with the demand of product diversification.
FFW: What products do you offer?
JUSTINE'S COOKIES: As well as the protein cookie, the company specialises in nutritionally beneficial products that are low-carb, high protein, gluten free and sugar-free, and which aren't made with chemical additives or artificial sweeteners. These include brownies, cookie crumb and fudge as well as the original cookie, which can only be described as "the ultimate ultra-high protein, ultra-low carb indulgence".
FFW: Why cookies?
JUSTINE'S COOKIES: It all started with this one idea she had while watching a young man dunk his cookie into this cup of coffee. She wondered, "Can we develop a formula that can ensure it takes longer for the cookie to dissolve, thereby prolonging the enjoyment?"
This genius of an idea won her 'best grocery product on the market worldwide' at the 2002 Sial D'Or Awards in Paris. "It's one of the world's truly unique, award winning grocery products," she says of her invention. Her next project was creating a product for the ever-suffering coeliacs. With her own dietary issues, Justine understands firsthand the problems people with gluten issues face.
This ingenuity, emphasis on R&D and with a focus on solving real issues people face has propelled the business into creating its current range. From a 5-star rated peanut butter, gluten free high protein cookie to complete indulgent Chocolate Dream Brownie.
FFW: What kind of protein do you use in your cookies and why?
JUSTINE'S COOKIES: All our products are made up on Justine's secret Protein Blend, however, we are glad to share that the main ingredient is Calcium Caseinate. Calcium caseinate is a protein produced from casein in skimmed milk and sometimes 1% milk. It is different from whey protein in the sense that it breaks down at a slower rate than whey protein and supplies the body with a sustained release of amino acid over a longer period of time, that is, up to 10 hours.
FFW: You have a passion for selecting ethical ingredients; can you tell us about that?
JUSTINE'S COOKIES: Justine's is a company that values and sources ethical and local ingredients, ensuring the quality of the product. We are strong believers in the use of RPSO, or sustainable palm oil, and through this we maintain that we are assisting in the world's most ethical production of oil available.
FFW: Your flavours seem so decadent! Do they taste as delicious as they sound!?
JUSTINE'S COOKIES: Our testimonials speak for themselves: "My husband recently tried the Choc Fudge Protein Cookie. I just wanted to write to say it was really delicious and it's great to see these products being made in NZ, especially so close to home (Newlands!)" - Divya Ramanan.
FFW: Where should your cookies be sold?
JUSTINE'S COOKIES: Justine's Cookies are also designed for slimmers who can't give up their treats, and the high protein and fibre content aids satiety, helping to keep you fuller for longer. Even people with dietary requirement (diabetics, coeliacs, etc.) also enjoy our cookies. Grocers, specialty health stores, gyms, etc. would benefit by stocking our cookies.
FFW: What kind of foodservice businesses are serving your cookies?
JUSTINE'S COOKIES: Justine's Cookies are available in over 1,500 Kiwi retailers including health stores, gyms, fitness facilities and supermarkets as well as being sold through the company's online store. Her Facebook page, unsurprisingly, is filled with comments about how much Justine's Cookies are loved.
FFW: Are all the cookies individually wrapped?
JUSTINE'S COOKIES: Yes, we plastic wrap every cookie to ensure quality, avoid breakage and cross-contamination and improve longevity.
FFW: Just how low is the carb content of your cookies?
JUSTINE'S COOKIES: Ultra-low - Our Choc Chip 64gm cookies contains only 1.9m of net carbs!
FFW: Have you received any particularly gratifying feedback from consumers?
JUSTINE'S COOKIES: Yes, we receive glowing feedback on a regular basis. We are constantly told that ours are the only protein cookies/bars that don't taste like cardboard and have a good amount of protein while still keeping fat and carbs low. We receive a lot of positive comments about the flavours as well.
FFW: What are your brand's most dearly held values?
JUSTINE'S COOKIES: We make people feel good by offering them high quality, innovative, healthy baked products that satisfy their needs, guilt free.
FFW: If you could choose anyone in the world, who do you think would make an excellent brand ambassador for Justine's Cookies and why?
JUSTINE'S COOKIES: We feel our cookies are for anyone who'd like to bring a healthy turn to their lives. So instead of choosing one big celebrity, we'd like to believe all our customers who choose our cookies over other unhealthy option are our true brand ambassadors.
FFW: Do your cookies currently sell in other parts of the world?
JUSTINE'S COOKIES: We are producing hundreds of thousands of items per month; the company exports products to Belgium, China, Singapore, Kuwait, Australia, Korea, America and the UK, among others, as well as tapping into the local market here in New Zealand.
"We are trying very hard to keep up with the growing demand, keeping in mind the promise of case and quality we have made to us customers!" - Justine.
Why not order some of Justine's Cookies today to have on hand for your customers looking for a gluten free treat that offers lots of other nutritional benefits as well? Make contact today to get the ball rolling.
---
Contact details for Justine's Cookies
Service Area Australia Wide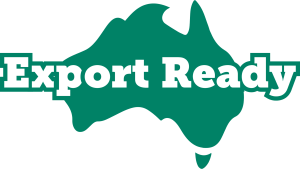 Visit Website
Service Area Australia Wide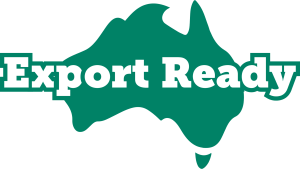 ---