Interview - Marci Lutken - Marci Food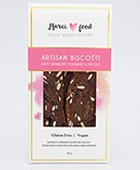 Biscotti are usually expected to be a sweet biscuit but that's not entirely the case with Marci Food's healthy organic creations. Both sweet and savoury, they are perfect to enjoy with cheeses, dips, seed and nut butters, coffee, tea, wine or preserves. We spoke with founder Marci Lutken who told us why she was inspired to create the range.
FFW: Who is behind Marci Food?
MARCI FOOD: Myself and a crew of talented, dedicated foodies!
FFW: What inspired you to go into business producing artisanal biscotti?
MARCI FOOD: I love taking classic recipes and tweaking them so that they become healthier and allergy friendly, so I suppose it started there! The biscotti became a hit with my family and friends and it grew quite organically from that point. I was still doing quite a bit of catering at that point and would feature the biscotti often. I had consistently great feedback and that gave me the final push to create this product on a commercial level.
FFW: How does your business make you feel?
MARCI FOOD: I love knowing that I'm putting good food out into the world. That really makes me smile.
FFW: What dietary considerations do your biscotti accommodate?
MARCI FOOD: Many! The biscotti are dairy free, egg free, soy free, refined sugar free and gluten free.
FFW: Do you use local ingredients?
MARCI FOOD: As much as I can!
FFW: How did you come up with the incredible flavour combinations?
MARCI FOOD: I'm a foodie to begin with so a great flavour profile is very important to me. Each flavour took time and care to create. I like to play on savoury/sweet/salty all in one mouthful.
FFW: Are the biscotti mostly for enjoyment as sweet biscuits or can they be interchangeably enjoyed with savoury accompaniments?
MARCI FOOD: They are interchangeable. Great on their own with a cup of tea or coffee but equally delicious paired with macadamia butter (my favourite) or cheese.
FFW: How would you describe the flavour profile of the range as a whole?
MARCI FOOD: Full, well balanced flavour...a little sweet, a little salty.
FFW: Are gift hamper companies adding Marci Food products to their hampers?
MARCI FOOD: Yes, this has been very exciting. The biscotti have a great shelf life and are packaged beautifully so I feel they are a fantastic addition to a fine food/health food hamper.
FFW: Where would you love to see your biscotti sold, aside from regular retail outlets?
MARCI FOOD: I'd like to see them offered in boutique hotels and retreats and added to gift hampers.
FFW: What kind of foodservice businesses are serving your biscotti?
MARCI FOOD: Predominantly cafes but there's also a place for them in catering companies and restaurants as well as cinemas.
FFW: Do you offer bulk quantity packs?
MARCI FOOD: Yes, we offer a 500g foodservice pouch.
FFW: Have you received any particularly gratifying feedback from consumers?
MARCI FOOD: Mostly, people are just thankful that a product like this is available. For many people with allergies and sensitivities, it's tricky to find really delicious 'free from' food. And the fact that my two teenage boys still love them is great feedback!
FFW: As a brand producing an artisanal product, do you happen to notice and admire any other food or beverage brands that deserve a shout-out?
MARCI FOOD: Lately I love pairing the biscotti with cashew cheese by Botanical Cuisine (all of their products are delicious) and Byron Bay Peanut Butter is another favourite of mine.
FFW: Let your imagination run wild; where would you love to see Marci Food artisan biscotti served?
MARCI FOOD: More foodservice!! Boutique hotels and first class on the airlines would be fantastic!
Explore Marci Food's range of sweet and savoury biscotti for your business. For more information or to place an order, contact the company today.
---
Contact details for Marci Food Artisan Biscotti
Visit Website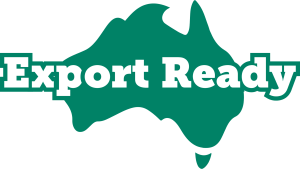 ---