Interview - Matthew Youn - Tavalon Tea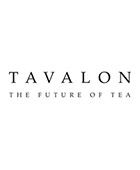 Bring New York City to your customers via their cup and saucer! Tavalon Tea is the NYC brand that's served in some of the finest cafes, restaurants, hotels and airlines in the world. We spoke with Matthew Youn, Managing Director – Tavalon Australia & New Zealand and learned, among other things, what a Tea Sommelier does!
FFW: What is the over-arching offering provided by Tavalon Tea?
TAVALON TEA: Tavalon's goal is not only to create the best, premium tea blends the world has ever known, but also to cater these tea blends to a modern global palate. Utilising over 200 focus groups to ensure that we've created absolutely delicious, one-of-a-kind recipes that will fit your tastes, our Tea Sommelier, Chris Cason selects and blends premium loose-leaf teas from all over the world.
FFW: For how long has the company been in operation?
TAVALON TEA: Tavalon was founded in 2005 in New York City and has since grown to South Korea, Japan, Egypt, UAE, Cambodia, China, Taiwan and, of course, Australia.
FFW: What is the Tavalon Tea story?
TAVALON TEA: In 2004, Tavalon Co-Founder and CEO John-Paul Lee was sitting in Covent Garden in London, drinking a Café Latte. As he looked at the people around him, he noted that all of them, folks both young and old, from all different walks of life, were not sharing in his coffee-drinking experience, but instead enjoying tea. As an American, used to the frenetically fast-paced life coffee chains have inspired, this struck him as unusual, but amazing. Upon returning to the States, he brought the seed of inspiration of tea with him. He quit his corporate job and set off to bring the seed to fruition. All he needed was a tea expert to bring this idea to life. Luckily for him, he soon discovered Tea Sommelier and Co-Founder of Tavalon, Chris Cason, at a tea convention in Las Vegas. They quickly identified that this dream could actually be realised, and Tavalon was formed.
FFW: What would you say is Tavalon Tea's positioning?
TAVALON TEA: We like to consider ourselves an affordable luxury – premium teas at an affordable price!
FFW: Can you explain what your Tea Sommelier's function is?
TAVALON TEA: Our Tea Sommelier, Chris Cason is not only our tea encyclopaedia, but he is the one who comes up with all our tea blends, tea recipes and other tea-related offerings.
FFW: How does the company maintain its quality standards?
TAVALON TEA: Yes, Chris is constantly in contact with all the growers and is always trying the teas to make sure it is not only of the best quality, but also consistent from cup to cup. Tea is a dynamic crop, so the taste varies year to year. This means that Chris is constantly altering the blends (we get around 30-60 samples of each raw ingredient each year which we evaluate for our blends) to keep standards at the highest possible.
FFW: In what formats are your teas available?
TAVALON TEA: We mainly sell our teas as loose tea, but also offer individual tea sachets as well as larger format sachets for iced teas.
FFW: Are any of your teas low in caffeine or caffeine-free?
TAVALON TEA: Yes, of course! You may notice that none of our offerings have the word "decaf" next to them. This is because while the decaffeination process does eliminate some of the caffeine, it does not get rid of all of it. This means that for those who are pregnant, caffeine sensitive, etc., it is still not a good option. What we recommend is herbal teas, which never had any caffeine in them to begin with. We have plenty of delicious herbal options to choose from!
FFW: Do you think consumers choose their favourites teas based more on flavour or on the wellbeing benefits they're looking to attain?
TAVALON TEA: Flavour always comes first. Virtually all tea health studies agree that to get the full health benefits you have to drink 3-4 cups a day. For that to be viable, you have to want to drink it, so, therefore, it has to taste good!
FFW: What do you feel are the most compelling features of your brand?
TAVALON TEA: The freshest, highest quality teas available, expertly blended and reasonably priced in a pretty package.
FFW: Now that you've launched in Australia, what kinds of clients are you hoping to attract?
TAVALON TEA:
5 star hotels
Fine dining restaurants
Premium food markets
Gourmet cafes
Premium gift stores
Showcase events
Corporate gifting programs
Luxury lodges
Luxury cruise
Airline lounges
Large corporations
Spas
Catering companies
FFW: What can you tell us about the custom blending service you offer?
TAVALON TEA: This is where our Tea Sommelier, Chris really shines. He can create one-of-a-kind blends specifically catered to complement certain menus or clients' tastes. We've done it for some of the biggest brands out there, from the International Emmy Awards to Bloomingdales, to name a few.
FFW: Do you offer custom packaging options such as branded mini bar inclusions or private label packaging for corporates?
TAVALON TEA: Yes, we offer custom packaging with certain minimums along with private labelling as well.
FFW: Do you offer fully exclusive rights to blends that you create for clients?
TAVALON TEA: Yes, we offer exclusive rights to blends created for clients based on pre-set minimum quantity orders.
FFW: How you help clients to promote your products in store?
TAVALON TEA: Proper training is everything. We personally train every single account we have. Our teas are like our children, we want to make sure they are going to a good, knowledgeable, capable home!
FFW: Does Tavalon offer seasonal tea blends?
TAVALON TEA: We do, yes. For example, this Valentine's Day we offered two limited edition blends, the Cupid's Arrow, which was reminiscent of chocolate covered strawberries and roses, and our Broken Hearts blend, a sour cherry tea with pieces of broken candy hearts. We plan on rolling out more for the holiday season soon!
FFW: Are there any other flavours or products in development at the moment?
TAVALON TEA: Chris is always coming up with different blends and tea recipes, tea cocktail creations, etc. We recently partnered up with CheonKwanJang, the world's largest ginseng company based in South Korea, to come up with a series of tea/ginseng blends that are available now.
FFW: What lies ahead for Tavalon Tea as its profile grows in Australia?
TAVALON TEA: Matthew believes his new role will allow him to educate others to begin a new tradition that will help them physically, mentally and emotionally.
His clear wealth of experiences and education have equipped him with the courage and confidence to take on this challenge and make a positive difference to one person, one cup of tea at a time, until it reaches the world.
It's time to inject some glamour and pizzazz into your tea offerings! Tavalon Tea is served in some of the best places in the world; could yours be next? Contact them today.
---
Contact details for Tavalon Tea
---